Industrial Network & DIN Rail Mounted PoE Switches
The industrial internet of things (IIoT) refers to the extension and use of the internet of things (IoT) in industrial sectors and applications. With a strong focus on machine-to-machine (M2M) communication, big data, and machine learning, the IIoT enables industries and enterprises to have better efficiency and reliability in their operations. The IIoT encompasses industrial applications, including robotics, medical devices, and software-defined production processes. Our industrial ethernet switch series uses IIoT technology to provide flexible and reliable data transmission under harsh environments. From DIN rail mount Ethernet switches to smart PoE switches, we offer a broad range of industrial network switches to satisfy your needs.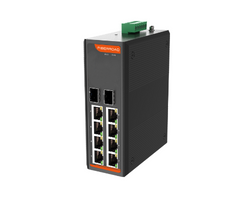 The Unmanaged Industrial Network Switch is designed for small and medium industrial network applications. It provides an easy way to access Gigabit Ethernet. This switch's robust design makes it ideal for deployment in industrial and outdoor surveillance settings. It can optionally support DIN-Rail mounting or Wall mounting.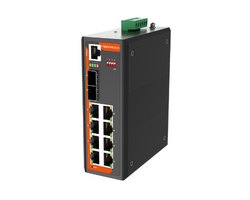 Smart Industrial Ethernet Switch is an innovative and independent product for industrial networking. We define it as the LITE model, designed specifically for small industrial networks and highly cost-effective. In addition to adopting industry-leading technical standards, this product can guarantee reliable and reliable Ethernet transmissions.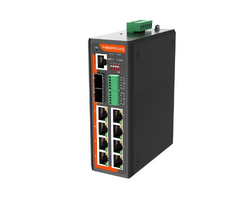 L2+ Managed Industrial Network switch with 8-Port 10/100/1000Base-TX and 2 Gigabit uplink ports that provide stable and reliable industrial network transmission. With a high-standard industrial grade design, such as IP40 housing, Fanless, -40℃ to +75℃ operating temperature. The Industrial Network switches are perfect for harsh environments.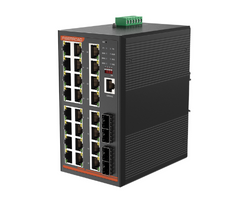 L2+ Managed Industrial Ethernet Switch is a multi-port, high-standard Industrial Managed Ethernet Switch independently developed by Fiberroad for industrial ethernet networks. This product adopts industry-leading technical standards and can provide stable and reliable Ethernet transmission with high-quality design and reliability.
Fiberroad provides a range of Industrial Ethernet switches that feature industrial-grade reliability, network redundancy, strengthened security, easy management, and competitive price-performance ratios. Our comprehensive portfolio includes managed & unmanaged industrial ethernet switches, industrial PoE switches, and more. We designed our industrial network switches for ease of maintenance, high reliability, and stability, resulting in advanced and ergonomic features like a compact size, fan-less design, and low power consumption. Furthermore, our industrial Ethernet switches support DIN rail and wall mount application methods. They are suitable for various military and utility market applications where environmental conditions exceed commercial product specifications.
Click below to check out the full range of products in our Industrial Ethernet Switch series, including PoE switches, DIN rail mounted switches, and other industrial network switches.
Managed Industrial Ethernet Switch

Our Industrial Managed Ethernet Switch is independently developed by Fiberroad to deliver the highest caliber of industrial communication solutions. This product adopts industry-leading technical technology to achieve stable and reliable Ethernet transmission with a high-quality design. It delivers high-speed Ethernet data exchange & convergence, as well as long-distance optical communication with efficient bandwidth and reliable fiber optic network solutions for users. Enjoy smooth transfer of 4K videos and line-speed forwarding for all ports.

Designed to operate in outdoor environments and extreme temperatures ranging from -40°C to 75°C, and with both DIN rail mounting and wall mounting for efficient use of space, our managed industrial ethernet switch is ideal for applications such as city surveillance systems, smart manufacturing, and more. With high-performance and secure network management, you can easily manage your devices anytime, anywhere.
Click below to check out the full range of products in our Industrial Ethernet Switch series, including PoE switches, DIN rail-mounted switches, and other industrial network switches.
Industrial Ethernet Switch – Outstanding Projects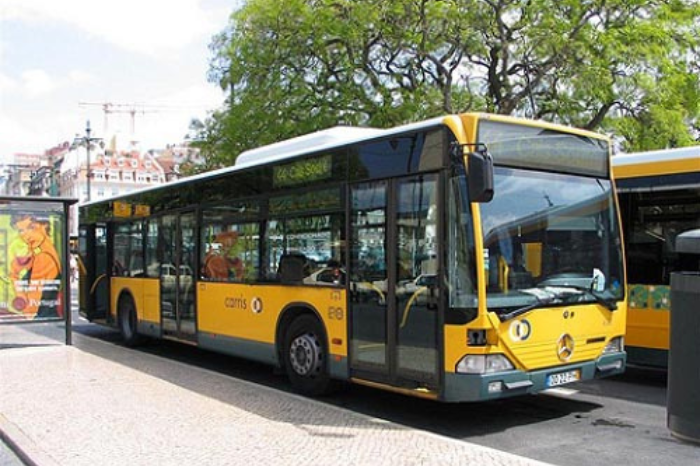 Smart Bus In Portugal and Spain
As part of "Smart Portugal", a Portugal public bus contractor deployed Fiberroad Industrial PoE Switch into their "Smart Bus". With the IIoT installed, Smart Bus System involves monitoring sensors and cameras replacing the work performed by human eyes, allowing critical data to be collected and transmitted to the cloud for remote management.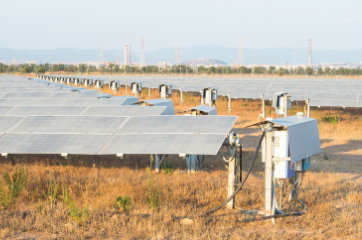 Clean Energy In Chile
To meet the needs of productivity, Chile expedited the deployment of Internet coverage for the energy system. By using the industrial internet of things technology, producers can reduce inefficiencies in existing energy infrastructure by increasing the generation, transmission, and use of electricity.

Contact Us
If you have any inquiries about our industrial Ethernet switch series, industrial PoE switches, or other industrial network switches and fiber media converters, feel free to drop us a line, and a member of our team will get in touch with you shortly. For technical support, you can also email us at support@fiberroad.com. We are happy to assist!