Industrial Ethernet Network – Better Connected
The Industrial Ethernet network is a high-speed, reliable network that connects industrial ethernet network switches to each other and to the internet. The Industrial Ethernet network is different from a regular Ethernet network because it can handle much higher speeds and data rates. Additionally, the Industrial Ethernet network is more rugged and can withstand harsher conditions.
The Industrial Ethernet network is an important part of the IIoT (Industrial Internet of Things). The IIoT is a system that uses sensors and Industrial Ethernet Network Switch to collect data from industrial settings. This data can be used to improve processes and make decisions. The IIoT can also be used to monitor equipment remotely.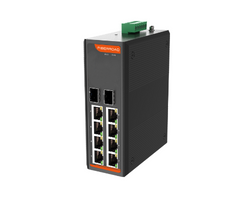 The Unmanaged Industrial Network Switch is designed for small and medium industrial network applications. It provides an easy way to access Gigabit Ethernet. This switch's robust design makes it ideal for deployment in industrial and outdoor surveillance settings. It can optionally support DIN-Rail mounting or Wall mounting.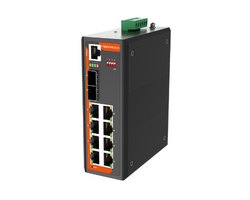 Smart Industrial Ethernet Switch is an innovative and independent product for industrial networking. We define it as the LITE model, designed specifically for small industrial networks and highly cost-effective. In addition to adopting industry-leading technical standards, this product can guarantee reliable and reliable Ethernet transmissions.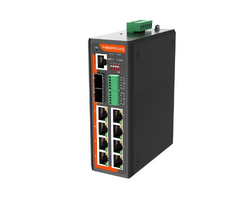 L2+ Managed Industrial Network switch with 8-Port 10/100/1000Base-TX and 2 Gigabit uplink ports that provide stable and reliable industrial network transmission. With a high-standard industrial grade design, such as IP40 housing, Fanless, -40℃ to +75℃ operating temperature. The Industrial Network switches are perfect for harsh environments.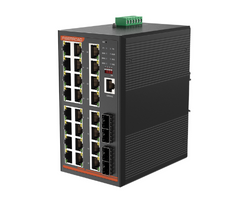 L2+ Managed Industrial Ethernet Switch is a multi-port, high-standard Industrial Managed Ethernet Switch independently developed by Fiberroad for industrial ethernet networks. This product adopts industry-leading technical standards and can provide stable and reliable Ethernet transmission with high-quality design and reliability.
An industrial ethernet switch is a network device that connects ethernet devices in an industrial environment. There are two main types of industrial ethernet switches: managed and unmanaged.
A managed industrial ethernet network switch offers layer 2 and layer 3 features such as QoS, ACL, OSFP, ERPS and real-time remote monitoring and management. These features are important in ensuring that Fast Ethernet, Gigabit and 10 Gigabit Industrial Ethernet Switch applications have the bandwidth and resources they need to function properly.
An unmanaged industrial ethernet network switch is more basic. However, they are typically less expensive and can be used in simpler industrial network deployments.
Furthermore, our industrial Ethernet switches support DIN rail, wall mount and rack mount application methods. They are suitable for smart manufacturing, industrial automation, smart city and intelligent transportation application.
Click below to check out the full range of products in our Industrial Ethernet Switch series, DIN rail mounted industrial switches and other industrial network switches.
Unmanaged and Managed Industrial PoE Switches

The main difference between an unmanaged and managed industrial PoE switch is that an unmanaged switch comes with pre-configured settings while a managed switch gives you the ability to customize the Industrial Ethernet settings to fit your specific needs. Managed switches also come with more features than unmanaged switches, giving you more control over your network.
If you're looking for a simple and easy way to get started with Industrial PoE networking, then an unmanaged poe switch is a great option. However, if you need more control over your Industrial Ethernet network or want to add additional features, then a managed Industrial PoE Switch is the way to go.

Click below to check out the full range of products in our Industrial PoE Switch series, including Managed industrial PoE switches, DIN rail-mounted switches, and other unmanaged industrial poe switches.
Industrial Ethernet Switch – Outstanding Projects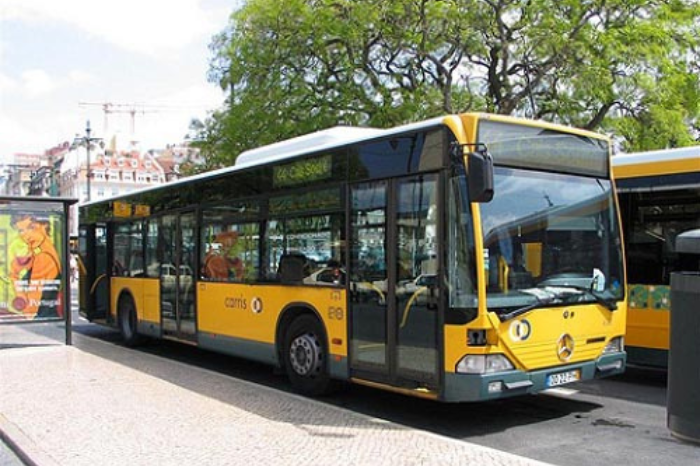 Smart Bus In Portugal and Spain
As part of "Smart Portugal", a Portugal public bus contractor deployed Fiberroad Industrial PoE Switch into their "Smart Bus". With the IIoT installed, Smart Bus System involves monitoring sensors and cameras replacing the work performed by human eyes, allowing critical data to be collected and transmitted to the cloud for remote management.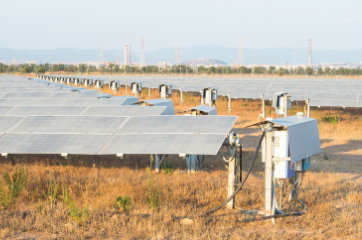 Clean Energy In Chile
To meet the needs of productivity, Chile expedited the deployment of Internet coverage for the energy system. By using the industrial internet of things technology, producers can reduce inefficiencies in existing energy infrastructure by increasing the generation, transmission, and use of electricity.