Becoming Fiberroad Partner
Fiberroad Technology is dedicated to providing reliable network communication products and solutions. With rich practical experience and technology, we are qualified to provide stable and perfect network communication solutions, which are focused on the integration of Optical Fibre Technology, Industrial ethernet and Carrier Access Technology.
We have a wide range of products that can be used in various industries, such as railway, electric power, oil & gas, water treatment, mining, intelligent buildings, etc. Our products are characterized by high reliability and easy operation. They can meet the requirements of various applications and provide a solid foundation for the development of your business.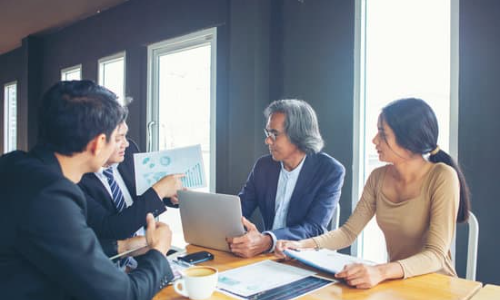 We are excited to announce that we are now accepting applications to become a Fiberroad channel partner. As a channel partner, you will have access to our exclusive partner portal, which provides a wealth of resources and support to help you succeed.
As a Fiberroad Partner, you'll have access to our world-class ethernet network product and solution. You'll be able to offer your customers the fastest, most reliable Internet application available. And you'll be part of a community of like-minded individuals who are committed to making the Internet a better place for everyone.
As a Fiberroad channel partner, you'll enjoy a number of benefits that can help you succeed in today's competitive marketplace.
Fiberroad Marketing and Sales Support: Our comprehensive services include everything from market research and analysis to lead generation and appointment setting. We'll work closely with you to understand your unique needs and tailor a solution that delivers results.
Access to our state-of-the-art ethernet network products: As the world becomes increasingly digital, the need for reliable and high-speed internet access becomes more important than ever. Our state-of-the-art product provides customers with the speeds they need to stay connected and productive.
Flexible Terms: By becoming our partner, you will be able to take advantage of our great services and products. We are committed to providing the best possible experience for our partners, and we look forward to working with you.
Dedicated Support Team: If you choose to become our partner, you will have a dedicated support team to help you every step of the way. We want all of our partners to be successful, and we will do everything we can to help you reach your goals. You can always count on us to be there for you when you need us.
You'll also be able to take advantage of our partner training programs, which will ensure that you're always up-to-date on the latest Fiberroad offerings. And of course, as a Fiberroad channel partner, you'll be able to offer your customers the industry-leading products and services they need to stay ahead of the competition. So if you're looking for a way to differentiate your business and build your bottom line, becoming a Fiberroad channel partner is the perfect solution.
---