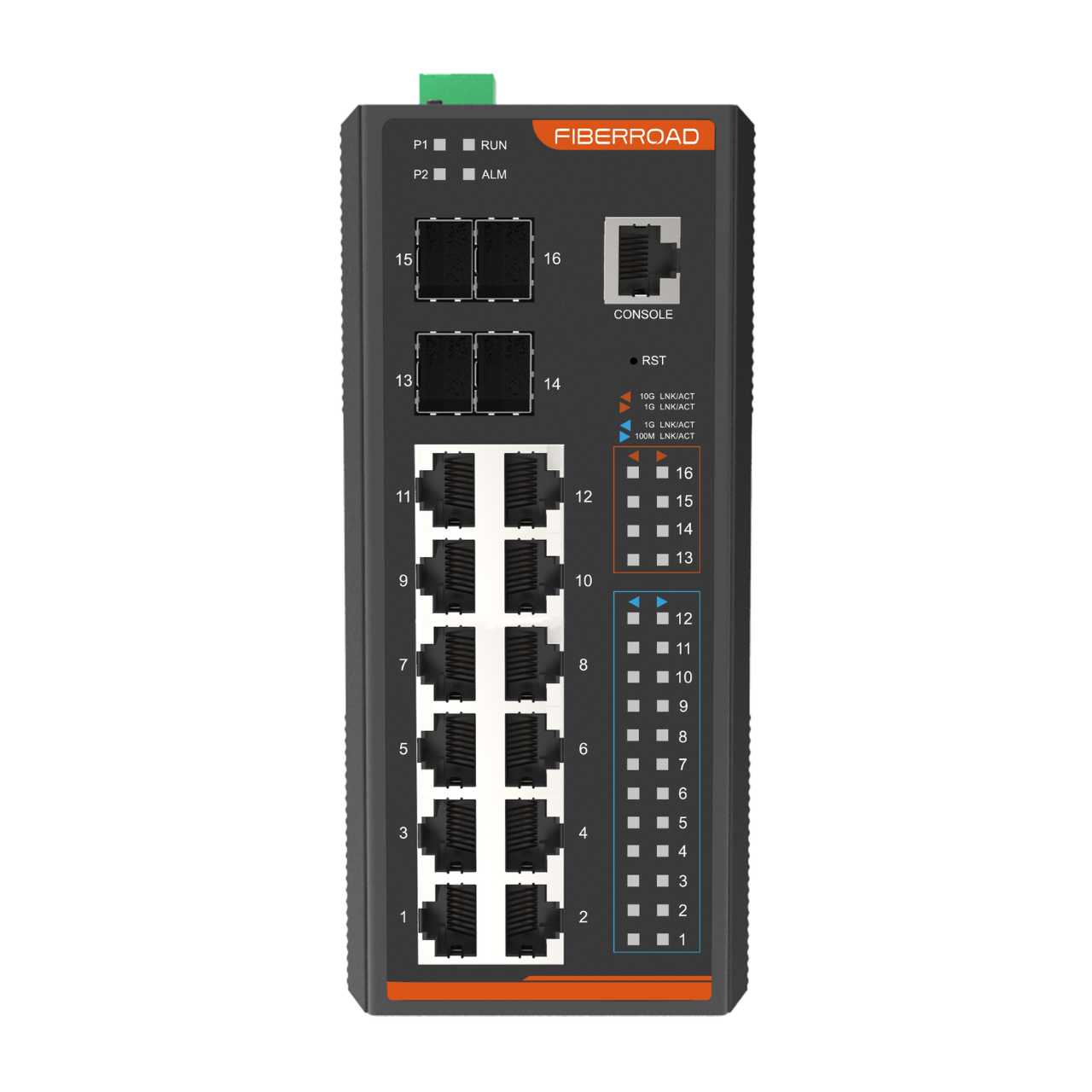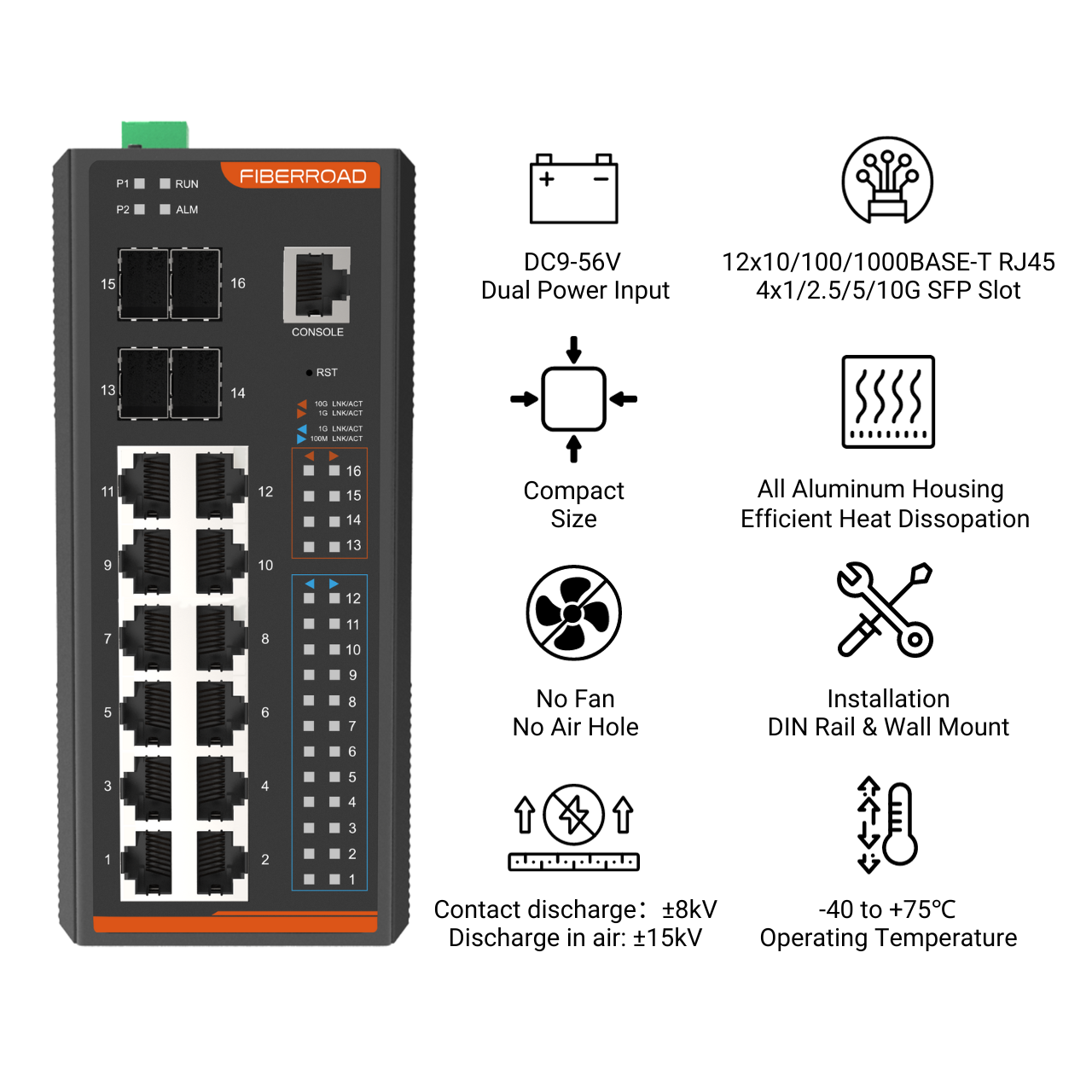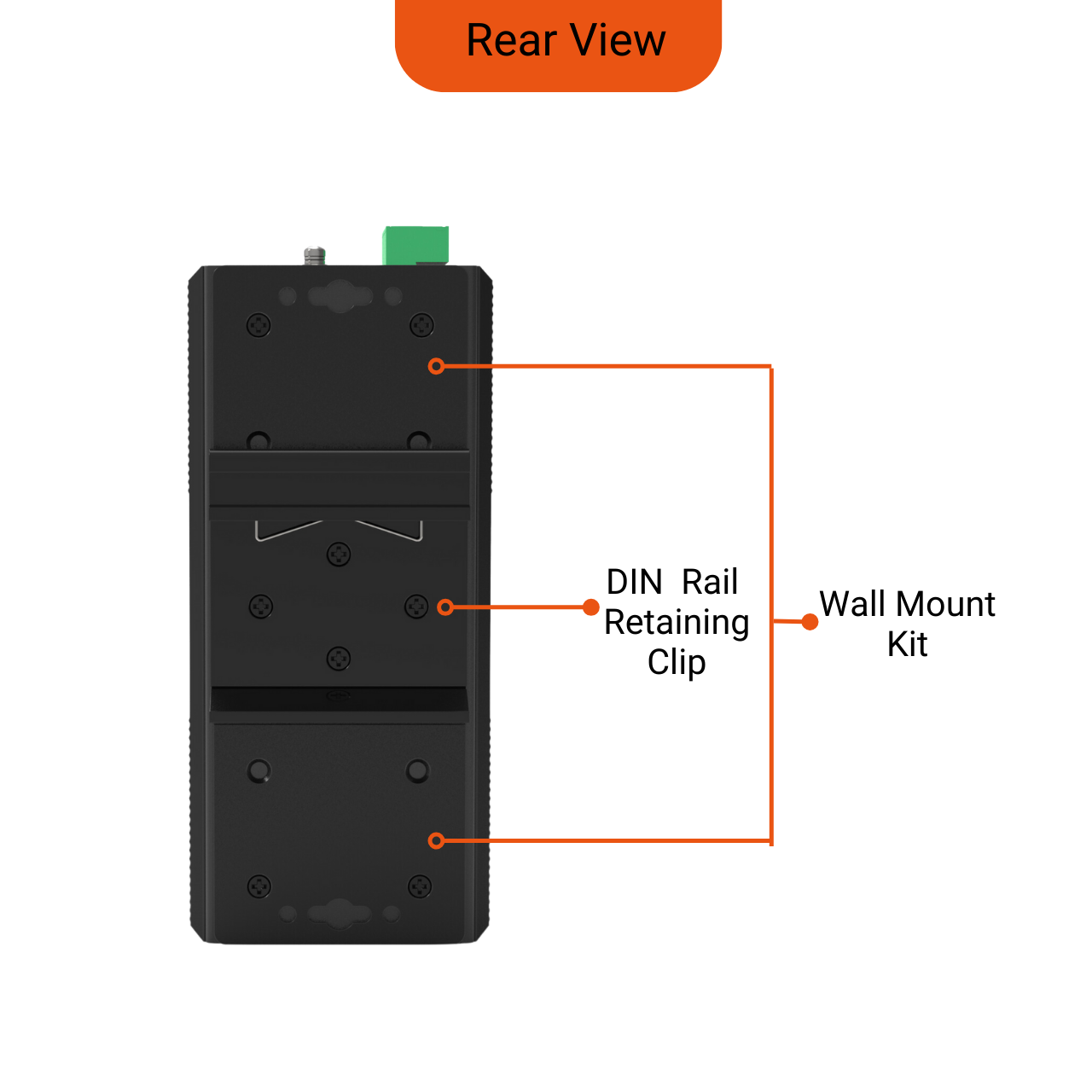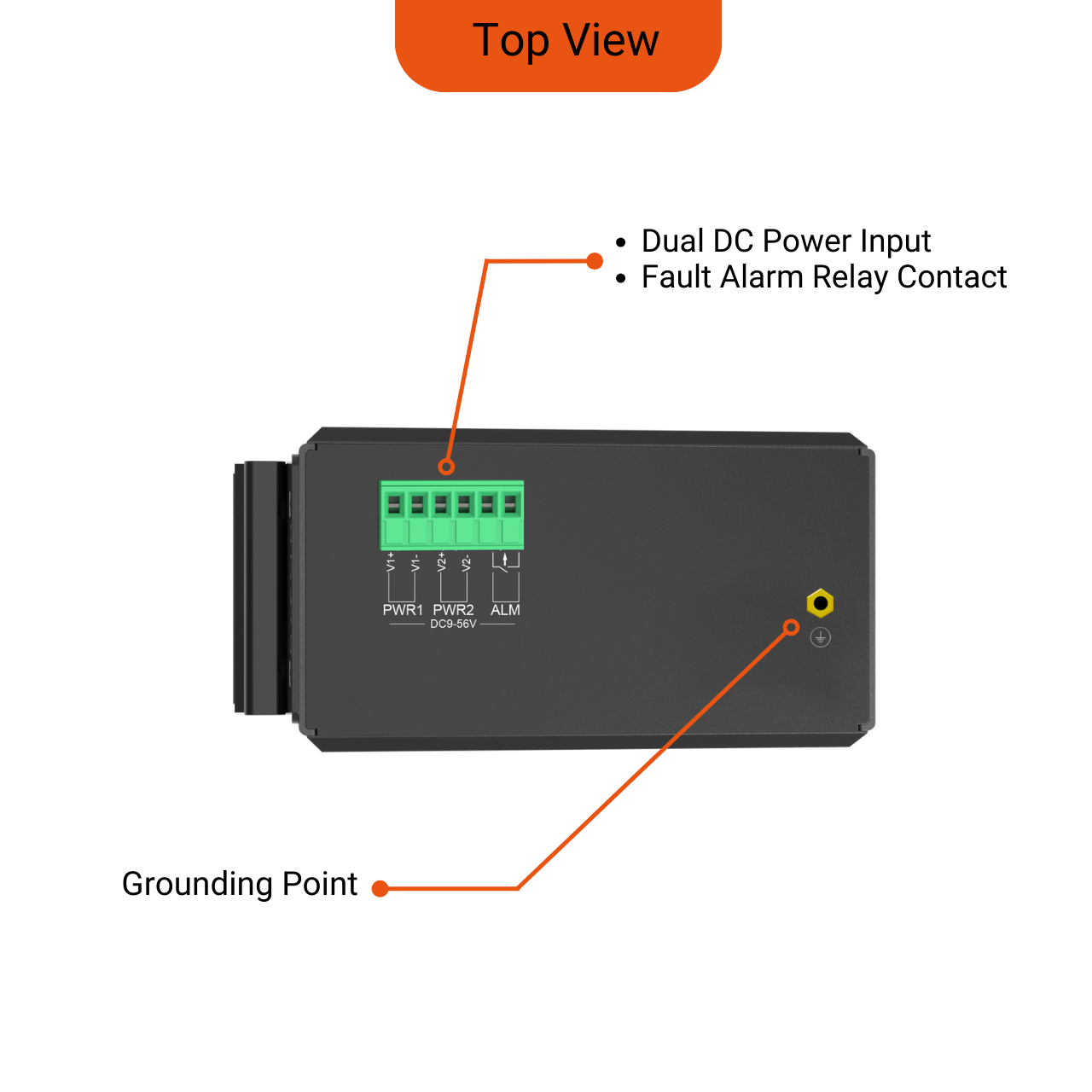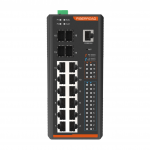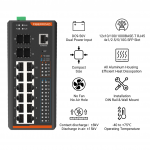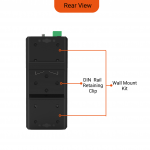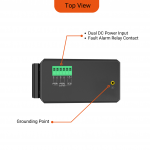 Share This Product
Elevate Your Industrial Network with L3 Managed TSN Ethernet Switches
Experience the future of industrial networking with Fiberroad FR-TSN4412, the game-changing L3 Managed TSN Ethernet Switch. This revolutionary switch is set to revolutionize industrial automation by boasting lightning-fast connectivity and advanced features. Say goodbye to network bottlenecks and hello to seamless productivity. Trust in Fiberroad's cutting-edge technology for all your industrial networking needs.
This powerhouse utilizes Time-sensitive Networking (TSN) technology and IEEE 1588 Precision Time Protocol (PTPv2) for impeccable time synchronization on all ports – ensuring every operation runs seamlessly in harmony. The FR-TSN4412 effortlessly supports TSN IEEE standards essential for a complete real-time communication solution that exceeds expectations at every turn. From utilizing the incredible IEEE 802.1AS-REV profile for unmatched time synchronization to harnessing the power of IEEE 802.1Qbv Enhancements for Scheduled Traffic and IEEE 802.1Qbu Frame Preemption to optimize data transmission efficiency; this switch has got it all covered!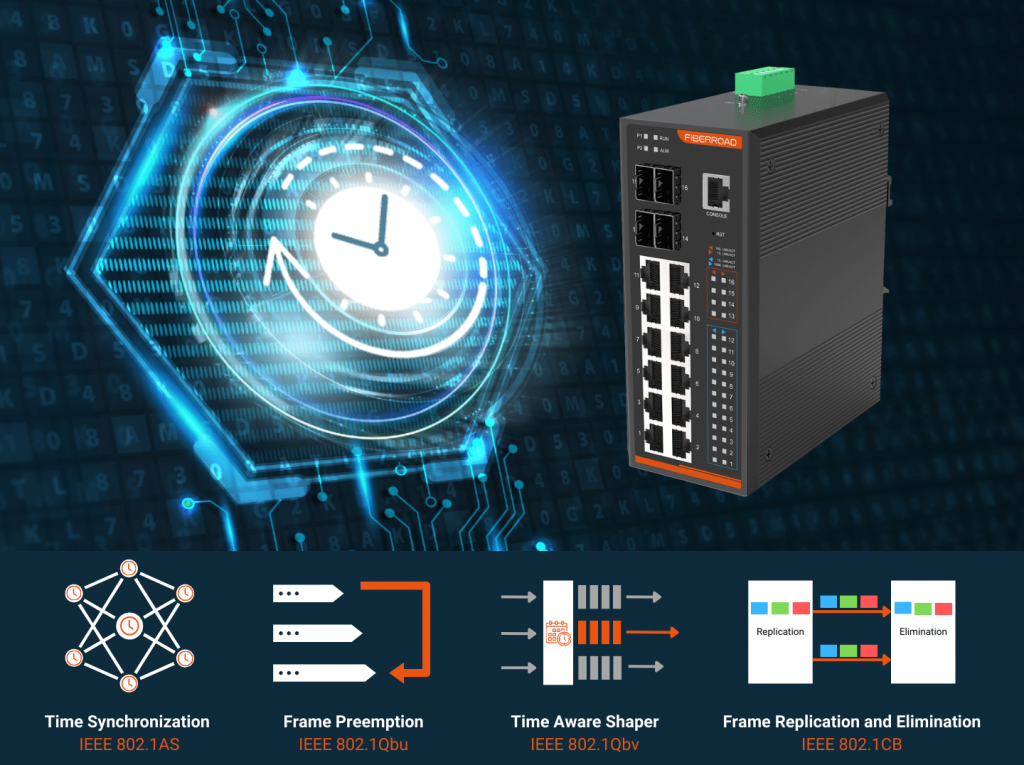 Upgrade Your Industrial Network with Our Durable and Reliable TSN Ethernet Switch
Get ready to revolutionize your industrial network with the Industrial TSN Ethernet Switch! This game-changing device boasts an impressive range of features that will leave you in awe. Picture this: a non-blocking switch fabric that ensures seamless connectivity and unparalleled wire-speed throughput, even in extreme temperatures ranging from a bone-chilling -40 degrees Celsius to a scorching 75 degrees Celsius. Say goodbye to packet loss and CRC errors – this powerful switch guarantees flawless performance every time. But wait, there's more! With its IP40 Durable Aluminum housing and fanless design, this beauty also excels at efficient heat dissipation, ensuring optimal functionality even in the most demanding environments. And let's not forget about its immunity against electromagnetic interference – rest assured, your data transmission is safe and secure within the protective embrace of the FR-TSN4412 Industrial TSN Ethernet Switch.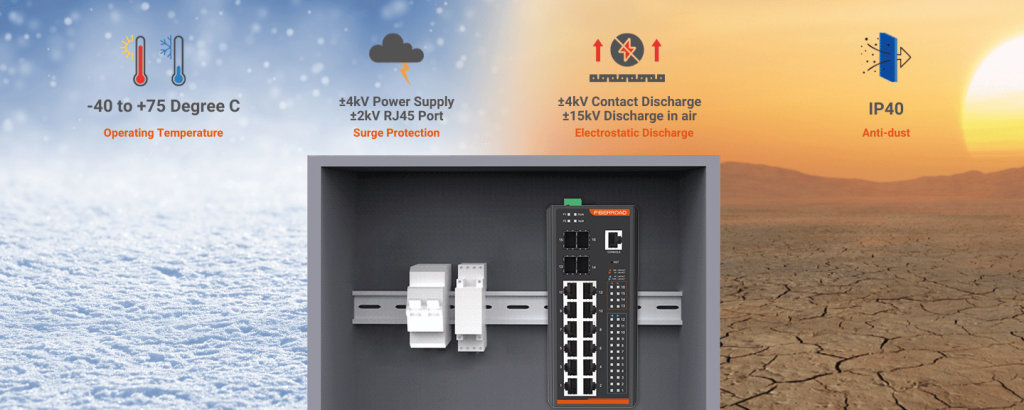 Protect Your Industrial Network with the Strongest Cybersecurity Solution
Fortify your Industrial Network with the unbeatable cybersecurity solution – FR-TSN4412. Our comprehensive Layer 2 to Layer 4 Access Control List (ACL) empowers you to enforce top-notch security right at the edge, allowing you to restrict network access based on source/destination IP addresses, TCP/UDP ports, or even specific network applications. With advanced protection mechanisms like 802.1X Port-based and MAC-based user/device authentication in place, rest assured that your industrial network is safeguarded against any potential threats. Trust in our expertise for a secure future.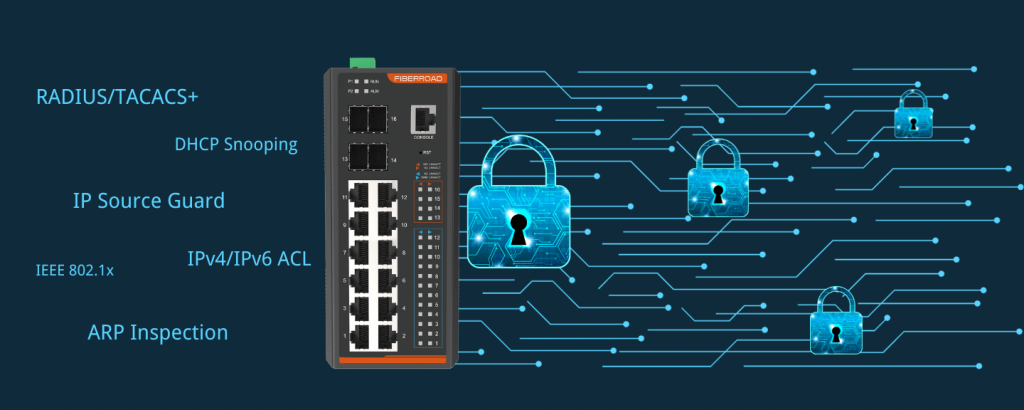 Hardware Specifications
Copper Port
12×10/100/1000Base-T RJ45 auto-MDI/MDI-X
SFP/SFP+ Port
4X1/2.5/5/10G SFP/SFP+ slots

Compatible with 100BASE-FX,1000BASE-SX/LX/BX,2500BASE-X,5000BASE-X SFP and 10GBASE-SR/LR SFP+ optical transceiver

Console
1xRJ45-to-RS232 serial port(115200,8,N,1)
Reset Button
<5 sec: System Reboot

> 5 sec: Factory Default

Connector
6-pin removable terminal block for power input

Pin 1-2 for Power 1, Pin 3-4 for Power 2, Pin 5-6 for fault alarm

Alarm
One relay output for power failure. Alarm relay current carry ability:2A @ 24VDC
Enclosure
IP40 aluminium case
Installation
DIN-rail or wall mounting
Dimension(WxDxH)
160mm x 132mm x 70mm
Weight
1100kg
Power Consumption
Max. 16.8 watts/57.3BTU(System on)

MAX. 38.2 watts/10.3BTU(Full loading)

Electrostatic Discharge
Contact discharge:±8kV

Discharge in air: ±15kV

Surge Protection
Power Supply: ±4kV

RJ45 Port: ±2kV

LED Indicators
P1(Green), P2(Green), ALM(Red). RUN(Green)

SFP: 1/2.5/5G(Green), 10G(Green)

RJ45: 10/100M(Green), 1000M(Green)

Switching Specifications
Switch Architecture
Store-and-forward
Switch Fabric
64 Gbps/non-blocking
Address Table
32K entries, automatic sources address learning and aging
Data Buffer
32Mbits
Jumbo Frame
10K bytes
Flow Control
IEEE 802.3x pause frame for full duplex

Back pressure for half duplex

Layer 3 Function
IP Interfaces
Max. 128 VLAN interface
Routing Table
Max. 512 static route entries

Max. 3072 routing table entries

Routing Protocol
IPv4 RIPv2

IPv4 OSPFv2

IPv6 OSPFv3

IPv4 Hardware Static Routing
IPv6 Hardware Static Routing

Layer 2 Functions
Port Configuration
Port Disable/Enable

Auto-negotiation 10/100/1000Mbps full and half duplex mode selection

Flow control disable/enable

Port link capability control

Port Status
Display each port's speed duplex mode, link status, flow control status, auto-negotiation status, trunk status
Port Mirroring
TX/RX/Both

Many-to-1 monitor

Mirror – Remote Switched Port Analyzer(Cisco RSPAN)

Supports up to 5 sessions

VLAN
IEEE 802.1Q tagged VLAN

IEEE 802.1ad Q-in-Q tunneling

Private VLAN

MAC-based VLAN

VLAN Translation

VCL Protocol-based VLAN

Voice VLAN

MVR(Multicast VLAN registration), MVRP(Multiple VLAN Registration Protocol

GVRP

Up to 4K VLAN groups, out of 4095 VLAN IDs

Link Aggregation
IEEE 802.3ad LACP/static trunk

8 trunk groups with 16 ports per trunk group

Spanning Tree Protocol
IEEE 802.1D Spanning Tree Protocol

IEEE 802.1w Rapid Spanning Tree Protocol

IEEE 802.1s Multiple Spanning Tree Protocol

Supports 7 MSTP instance

BPDU Guard, BPDU filtering and BPDU transparent

Root Guard

IGMP Snooping
IPv4 IGMP(v1/v2/v3) snooping

IPv4 IGMP querier mode support

Supports 255 IGMP groups

MLD Snooping
IPv6 MLD(v1/v2) snooping

IPv6 querier mode support

Support 255 MLD groups

Bandwidth Control
Per port bandwidth control

Ingress: 10Kbps ~ 13128Mbps

Egress: 10Kbps ~ 13128Mbps

Ring, Redundancy, Protection
APS Protocol (1+1 , 1:1 Mode)

MRP(Media Redundancy Protocol)

ITU-T G.8032 ERPSv2

Recovery time<10ms @ 3 nodes

Recovery time<50ms @ 16 node

Supports Major and sub-ring

Discovery and Monitoring
UPnP(Universal Plug and Play)

LLDP

LLDP-MED

UDLD(Unidirectional Link Detection)

sFLOW

OAM
IEEE 802.3ah OAM,

IEEE 802.1ag Connectivity Fault Management(CFM)

Synchronization
IEEE 1588v2 PTP(Precision Time Protocol)

PTP Master

PTP Slave

Boundary Clock

Peer-to-peer transparent clock

End-to-end transparent clock

Profile:1588/G.8265.1/G.8275.1/802.1AS

SyncE

QoS
Traffic classification based, strict priority and WRR

8-level priority for switching

-Port number

-802.1p priority

-802.1Q VLAN tag

-DSCP/ToS field in IP packet

Time-Sensitive Networking Protocols
High Precision Time Synchronization

-IEEE1588(Time Stamping)

-802.1AS-Rev gPTP default profile
Inquiry about the product
Sample request for the product