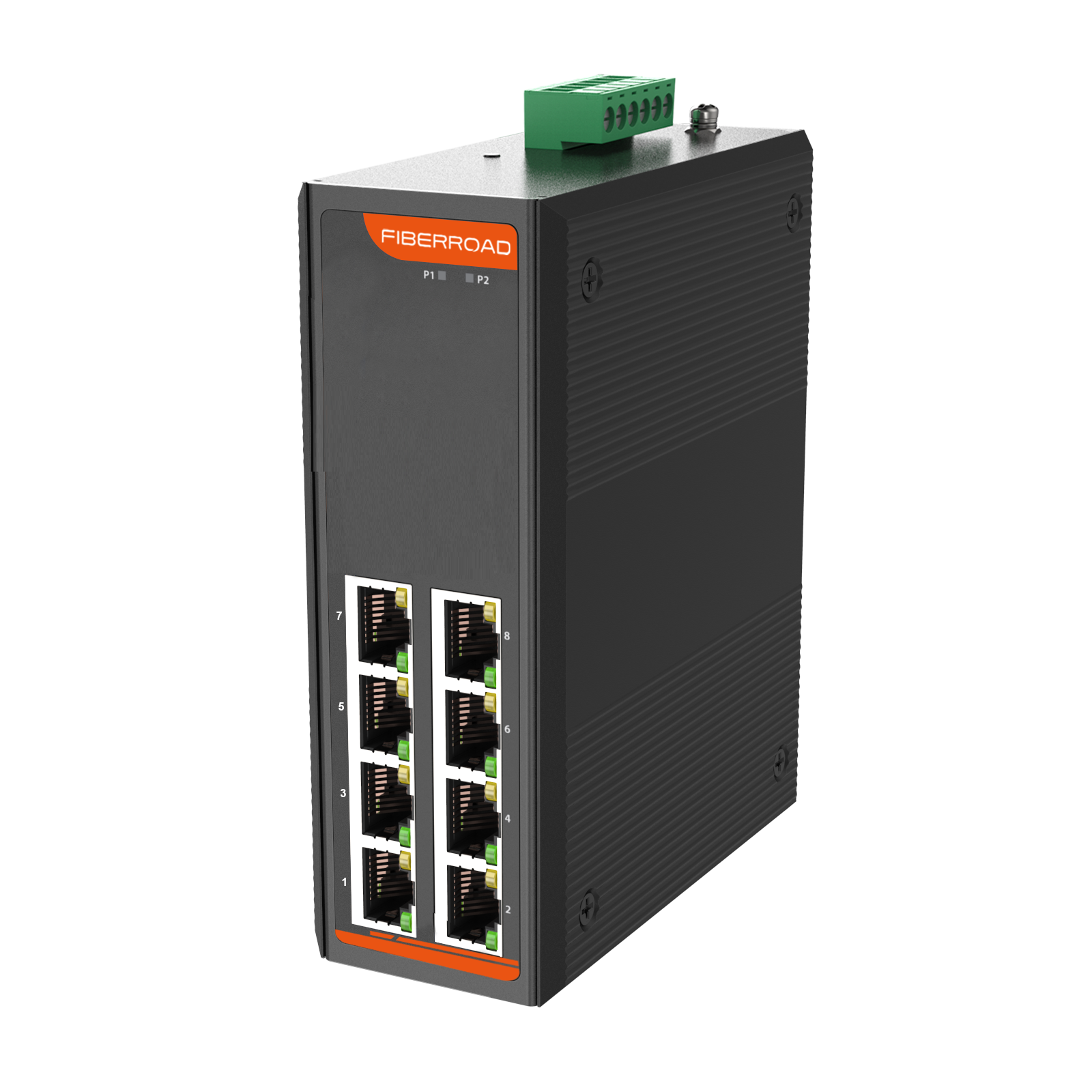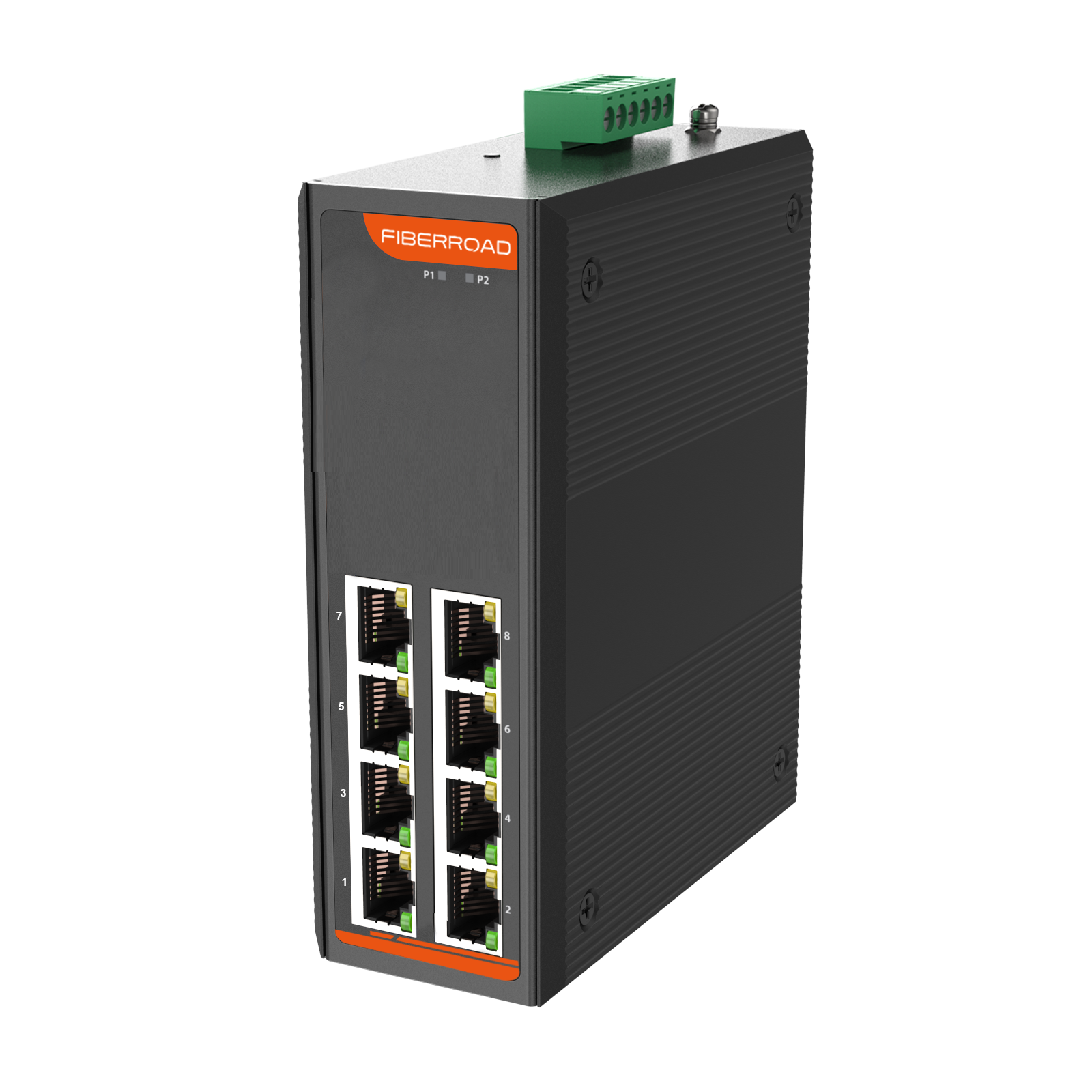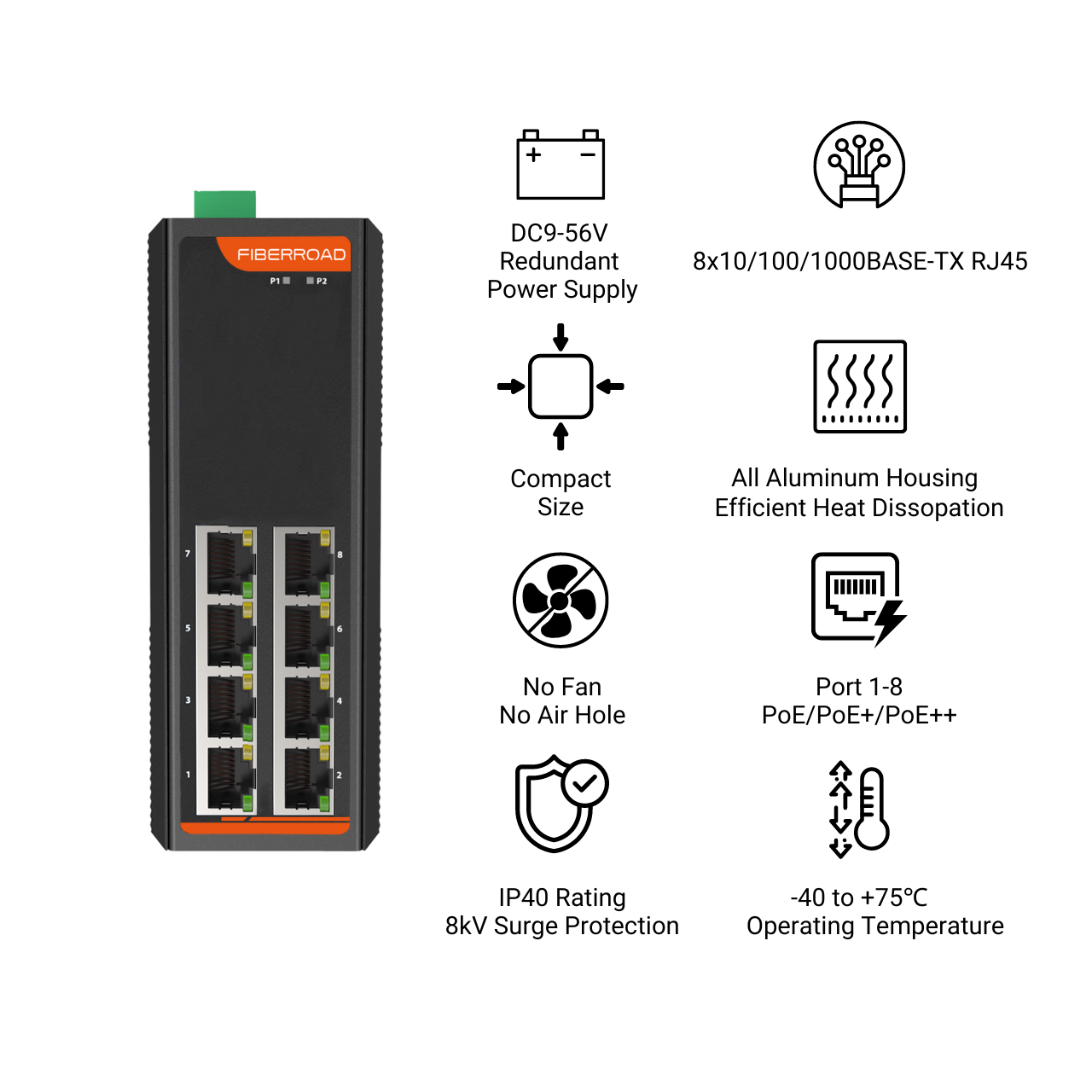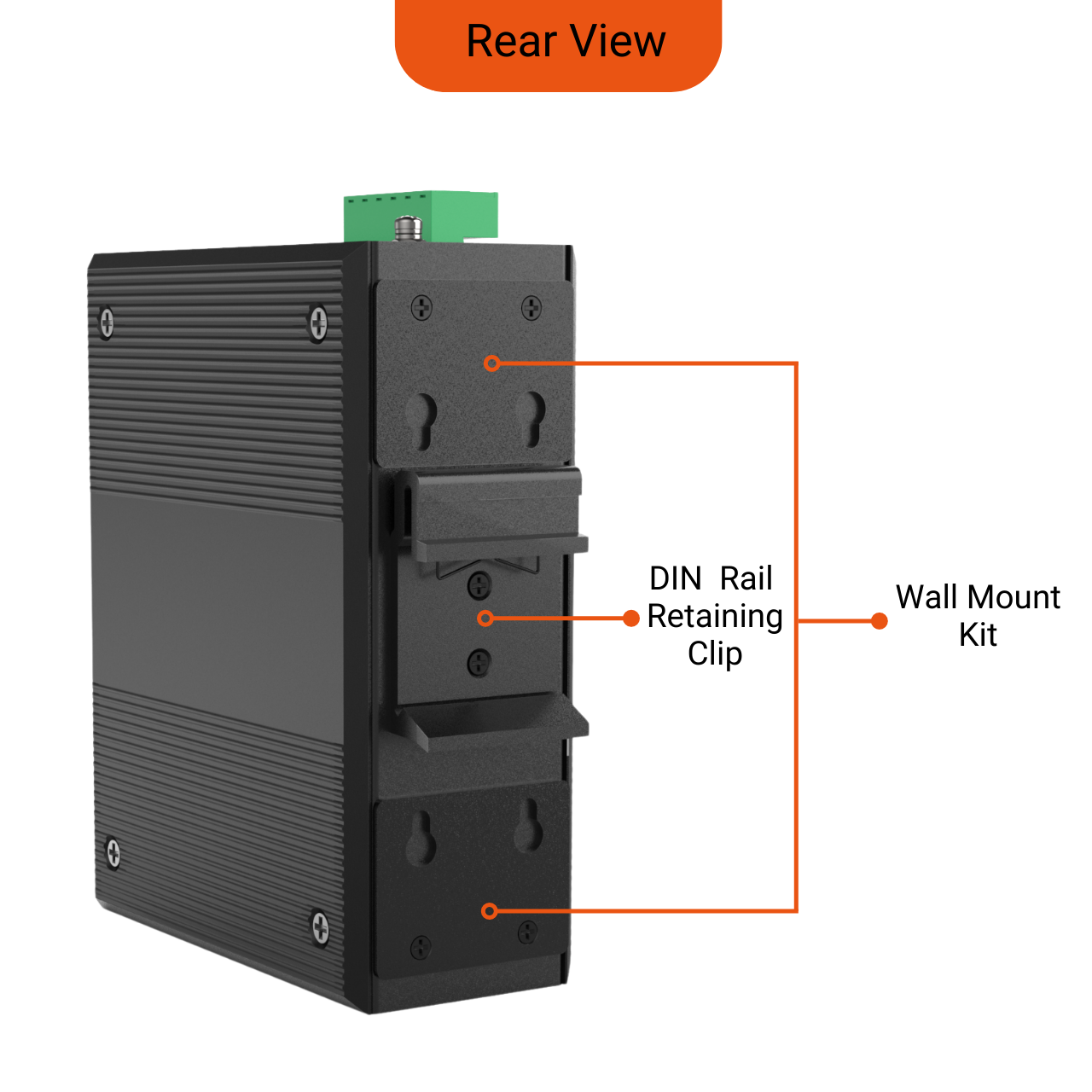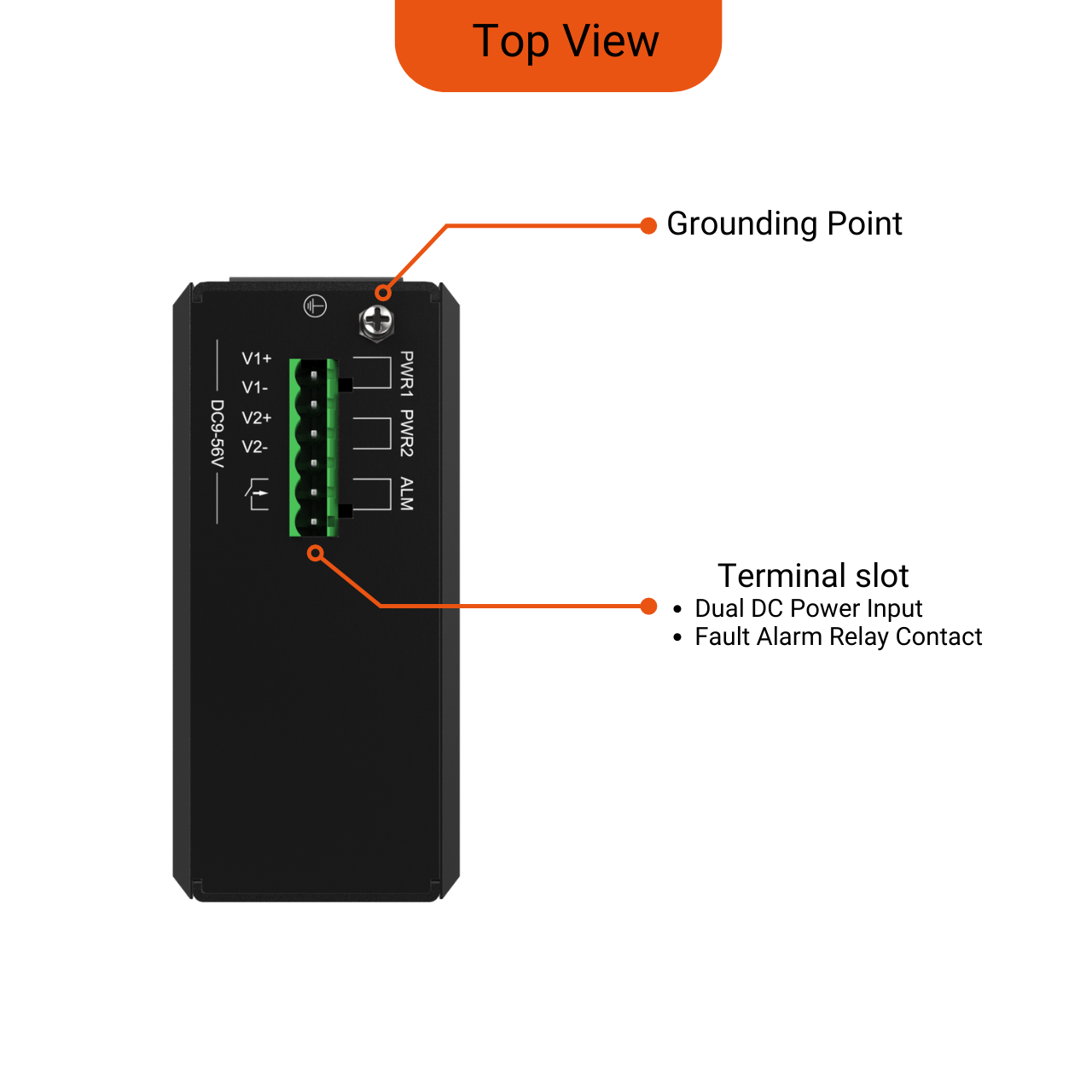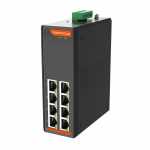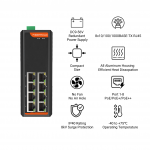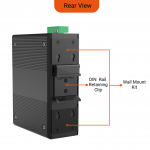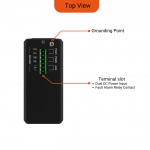 Quality Certifications
Guarantee
Share This Product
Enhance Your Network Efficiency with the Best 8 Port Industrial PoE Switch
If you are seeking to enhance the efficiency of your network, look no further than the remarkable 8 Port Industrial PoE Switch. This technologically advanced switch is designed specifically for industrial applications, ensuring reliability and durability even in harsh environments. With its eight ports, it allows for seamless connectivity of multiple devices simultaneously, effortlessly meeting the demands of modern networks. The Power over Ethernet (PoE) feature eliminates the need for separate power cables or adapters by delivering both data and power through a single Ethernet cable, simplifying installation and reducing clutter. This incredible switch also boasts high-speed data transfer rates, enabling uninterrupted transmission of large amounts of data across your network. Its intelligent design ensures efficient power usage by automatically detecting connected devices' power requirements and supplying only what is necessary—this not only reduces energy consumption but also extends device's lifespan.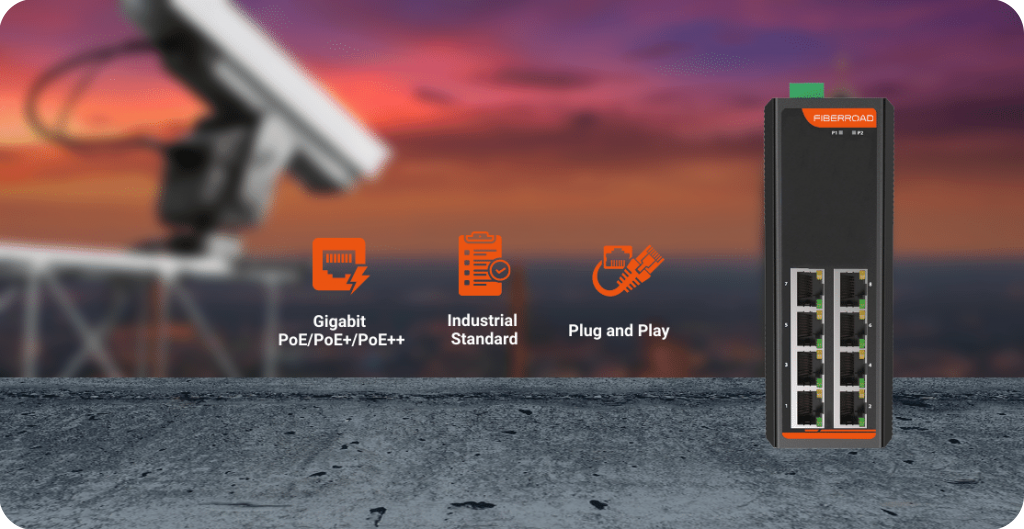 Product Specifications
Ports
8×10/100/1000Base TX RJ45

Port Mode(Tx)
Auto Negotiation
Full/Half Duplex
Auto MDI/MDIX
Frame Size
9K
Transmission Mode
Store and Forward
PoE Ports
Port 1-8
Max Power Per Port
90W
Input Power
9-56VDC
Power Connector
1 Removable 6-contact Terminal Block
Housing
Aluminium Case
IP Rating
IP40
Operating Temperature
-40℃ to +75℃
Dimensions
138x108x49mm
Installation Mode
DIN Rail and Wall Mount
Weight
680g
Ensure Industrial Networks are Operating in Hazardous Environments
In order to ensure industrial networks are operating efficiently and reliably in hazardous environments, the use of advanced technological solutions is paramount. One such solution that stands out is the 8 Port Industrial PoE Switch. Explicitly designed for challenging industrial settings, this switch combines cutting-edge features with robust construction to provide unparalleled performance and safety. With its ability to transmit power and data simultaneously through a single Ethernet cable, it simplifies network deployment while minimizing cluttered wiring infrastructure. The switch's rugged design is built to withstand extreme temperatures, vibrations, and electrical interference commonly found in hazardous environments. Additionally, its multiple port configuration allows for seamless integration of various devices such as IP cameras, access points, or sensors throughout the facility while ensuring stable connectivity and uninterrupted data transmission. This innovative technology not only enhances operational efficiency but also prioritizes workplace safety by reducing potential hazards associated with complex cabling systems or unreliable network connections.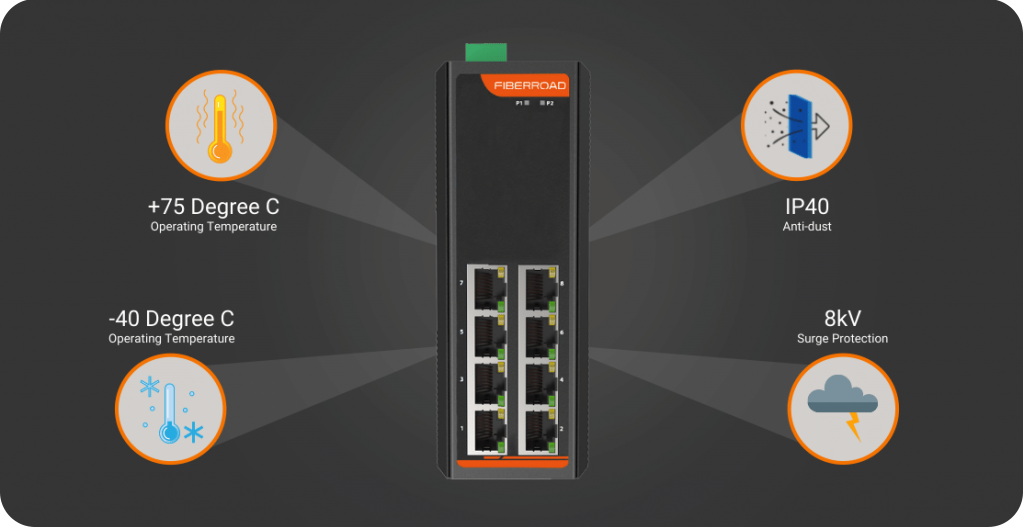 Simplify and Streamline Your Network Infrastructure with an 8 Port Industrial PoE Switch
The 8 Port Industrial PoE Switch is a cutting-edge networking device that incorporates the latest advancements in Power over Ethernet technology. With its adherence to the 802.3af/at/bt PoE++ standard, this switch empowers each of its ports with the ability to deliver an impressive power output of up to 90W. This means that not only can it efficiently transfer data between devices, but it also provides substantial electrical power simultaneously, eliminating the need for separate power sources or adapters for connected devices. Whether you are connecting surveillance cameras, wireless access points, or other network-enabled devices in an industrial setting, this robust switch ensures seamless and uninterrupted performance while simplifying installation and reducing clutter caused by excessive cables and wires. The 8 Port Industrial PoE Switch is truly a game-changer in terms of efficiency and convenience within any network infrastructure.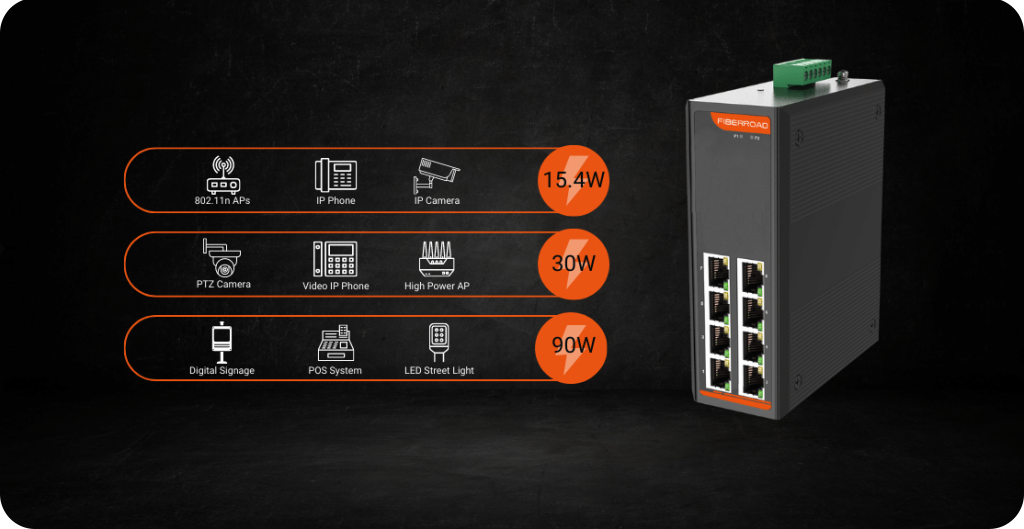 Exploring the Benefits and Applications of 8 Port Industrial PoE Switch
The 8 Port Industrial PoE Switch is a powerful and versatile networking device that offers an array of benefits and applications. With its eight ports, this switch provides seamless connectivity for various industrial devices, making it ideal for settings such as factories, warehouses, or outdoor installations. The Power over Ethernet (PoE) feature allows the switch to simultaneously transmit data and power to compatible devices through a single Ethernet cable, eliminating the need for additional power sources or individual power adapters. This not only simplifies installation but also reduces maintenance costs by minimizing cable clutter. Moreover, the sturdy construction of the switch ensures reliable performance in harsh environments with extreme temperatures, vibrations, or electromagnetic interference commonly encountered in industrial settings. Its compact design further enhances flexibility during deployment while ensuring efficient use of space. Whether connecting surveillance cameras for enhanced security measures or enabling communication between sensors and control systems in smart factories, the 8 Port Industrial PoE Switch proves to be an indispensable tool that seamlessly integrates diverse devices into a robust network infrastructure.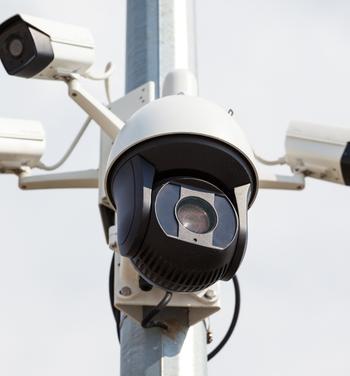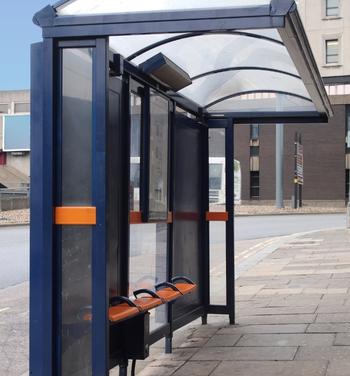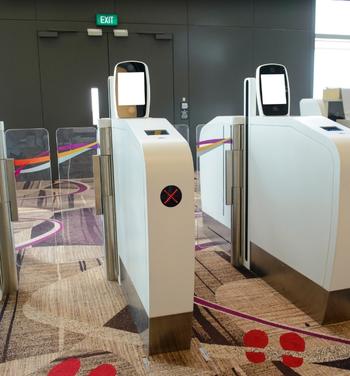 Ethernet Interface
FR-7N1008P/FR-7N1008BT
FR-7N3008P/FR-7n3008BT
Ports
8×10/100Base-TX Port(RJ45)
8×10/100/1000Base-TX Port(RJ45)
Port Mode(Tx)
Auto-Negotiation

Full/Half Duplex Mode

Auto MDI/MDI-X Connection

Standards
IEEE 802.3 for Ethernet

IEEE 802.3u for Fast Ethernet

IEEE 802.3x for flow control and back pressure

IEEE 802.3 for 10BaseT

IEEE 802.3u for Fast Ethernet

IEEE 802.3ab Gigabit Ethernet

IEEE 802.3x for flow control and back pressure

Packet Buffer Size
1M
2M
Maximum Packet Length
10K
9K
MAC Address Table
4K
4K
Transmission Mode
Store and Forward (full/half duplex mode)
Exchange Property
Delay time: < 7μs

Backplane bandwidth: 2G

Delay time: < 7μs

Backplane bandwidth: 20G
Physical Characteristics
Housing
Aluminum case
IP Rating
IP40
Dimensions
138mm x 108mm x 49mm (L x W x H)
Installation
DIN Rail/Wall Mount
Weight
680g
Environmental
Operating Temperature
-40℃~75℃ (-40 to 167 ℉)
Operating Humidity
5%~95% (non-condensing)
Storage Temperature
-40℃~85℃ (-40 to 185 ℉)
MTBF
907,476 hours @ Telcordia SR-332 Standard
Heat Dissipation
34 BTU/h (non-PoE mode)

853 BTU/h (with 240W PoE load)

Cooling
Passive Cooling, Fanless Design
Noise Level
0 dBA
PoE & Power Supply
Model
FR-7N1008P/FR-7N3008P
FR-7N1008BT/FR-7N3008BT
PoE Ports
Port 1 to 8 IEEE802.3af/at @PoE+
Port 1 to 8 IEEE802.3af/at/bt @PoE++
Power Supply Pin
Default: 1/2(+), 3/6(-)
Default: 1/2(+), 3/6(-) or 4/5(+), 7/8(-)
Max Power Per Port
30W
90W
Total PWR /Input Voltage
240W(DC48-56V) (Model dependent)
480W(DC52-56V) (Model dependent)
Power Consumption
10 Watts Max(without PoE load)
Power Inputs
2
Input Voltage
9-56VDC, Redundant dual inputs
Operating Voltage
Non-PoE Mode: 9-56VDC

30W PoE Mode: 48-56VDC

90W PoE Mode: 52-56VDC(IEEE802.3bt model)

Connector
1 removable 6-contact terminal blocks

Pin 1/2 for Power 1, Pin 3/4 for Power 2, Pin 5/6 for fault alarm

Protection
Overload Current Protection, Reverse Polarity Protection
Inquiry about the product
Sample request for the product