Fiberroad, the pioneering force in industrial Ethernet and optical transport products, today announced the launch of its new industrial Time-Sensitive Networking (TSN) Ethernet switch. The TSN Ethernet Switch is designed to provide precise synchronization and deterministic communication for industrial automation and control systems.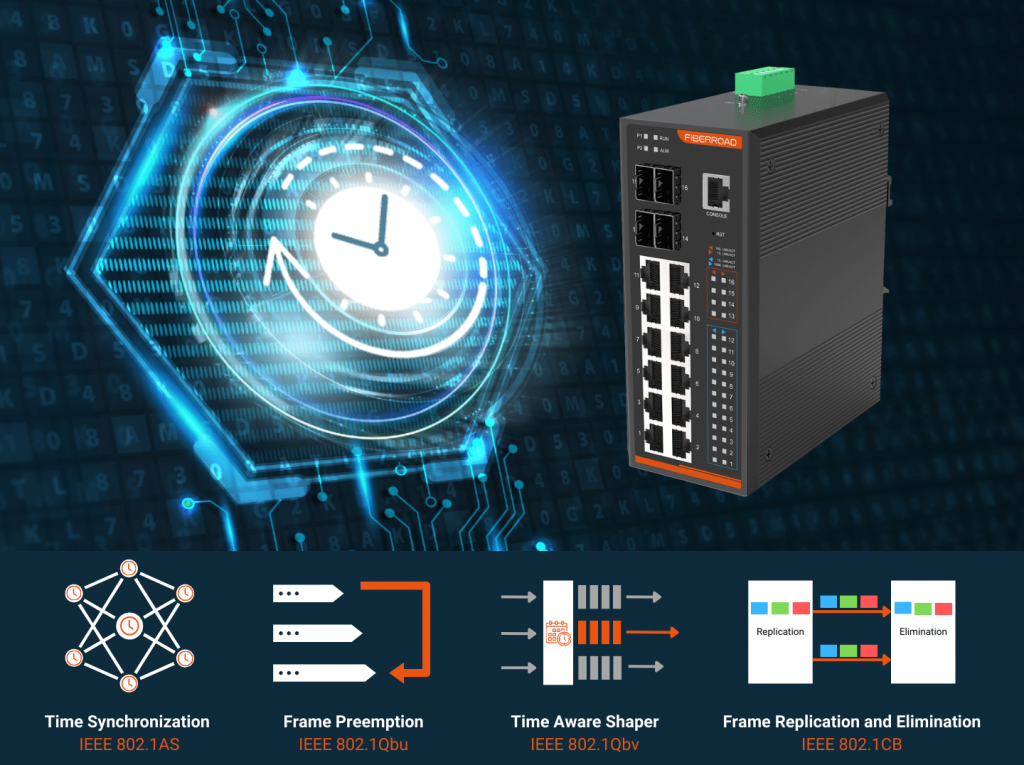 The Industrial TSN Ethernet Switch is Fiberroad's latest innovation delivering high-performance TSN technologies to enable the convergence of information technology (IT) and operational technology (OT) networks. TSN is an extension of the IEEE 802 standard that provides deterministic data delivery, exact synchronization, and network configuration. The Industrial TSN Ethernet Switch allows customers to build a unified Ethernet network infrastructure for IIoT connectivity, integrating applications with different requirements for latency, bandwidth, and availability.
"The Industrial TSN Ethernet Switch underscores our commitment to pushing the boundaries of connectivity technology," said Phillip Dodd, Technology Lead IIoT Engineering Infrastructure of Fiberroad. This product will transform industrial network infrastructure, enabling seamless integration of critical and non-critical applications while reducing network complexity and cost. The Industrial TSN Ethernet Switch is a game changer for companies looking to unlock the promise of Industry 4.0.
The Industrial TSN Ethernet Switch is the ultimate solution for mission-critical control applications, offering exceptional performance and reliability. With its microsecond-level synchronization accuracy, ultra-low latency, and zero packet loss capabilities, this powerhouse ensures that every operation runs perfectly harmoniously. This switch leverages the cutting-edge Time-sensitive Networking (TSN) technology and IEEE 1588 Precision Time Protocol (PTPv2) to provide impeccable time synchronization on all ports. It effortlessly supports TSN IEEE standards necessary for a comprehensive real-time communication solution that surpasses expectations in every aspect. The incredible IEEE 802.1AS-REV profile guarantees unmatched time synchronization, while the utilization of IEEE 802.1Qbv Enhancements for Scheduled Traffic optimizes data transmission efficiency. Additionally, with the power of IEEE 802.1Qbu Frame Preemption, this switch ensures smooth and uninterrupted data flow like never before. Offering a complete package of features essential for industrial environments, the Industrial TSN Ethernet Switch truly stands out as an exemplary networking solution designed to meet even the most demanding requirements with ease and precision!