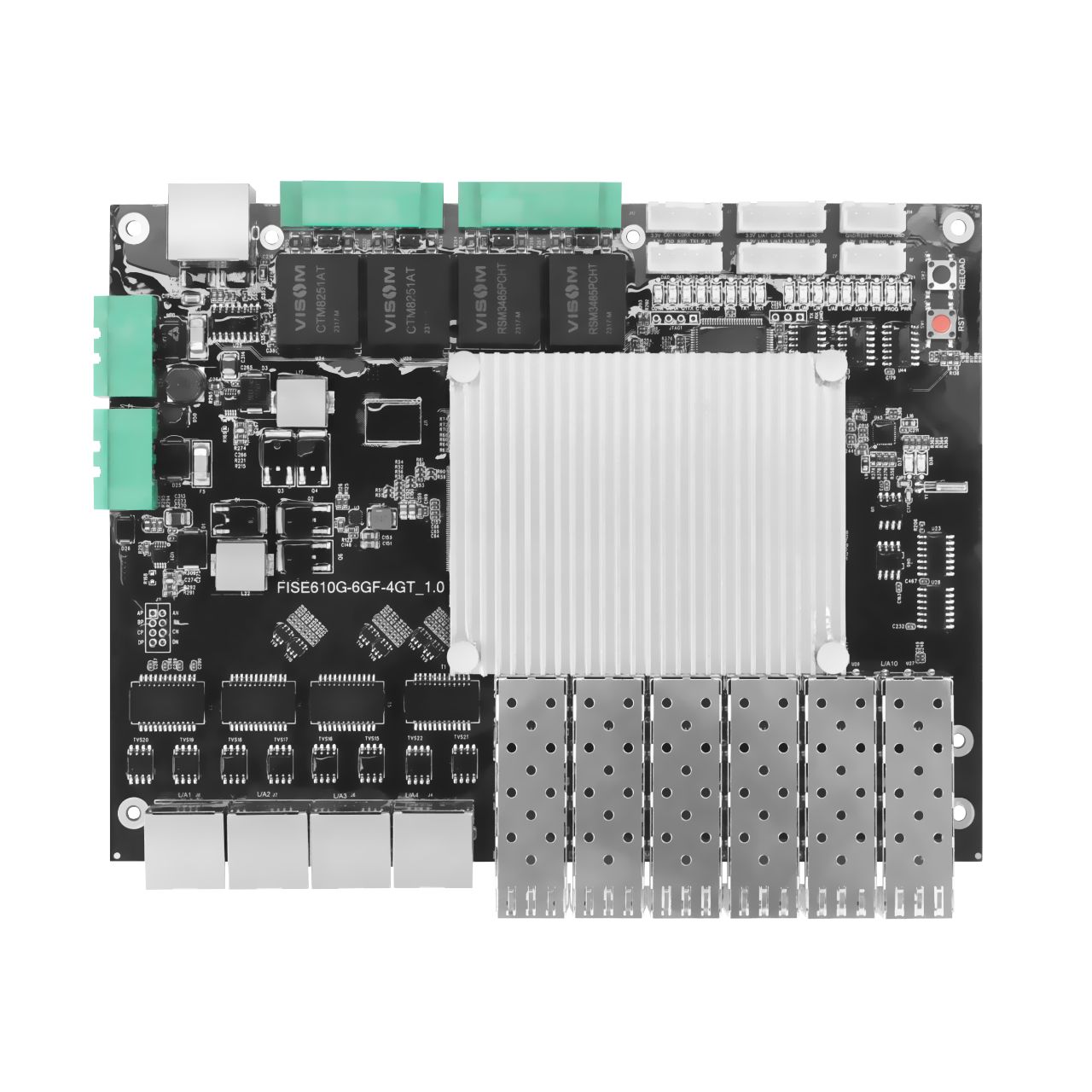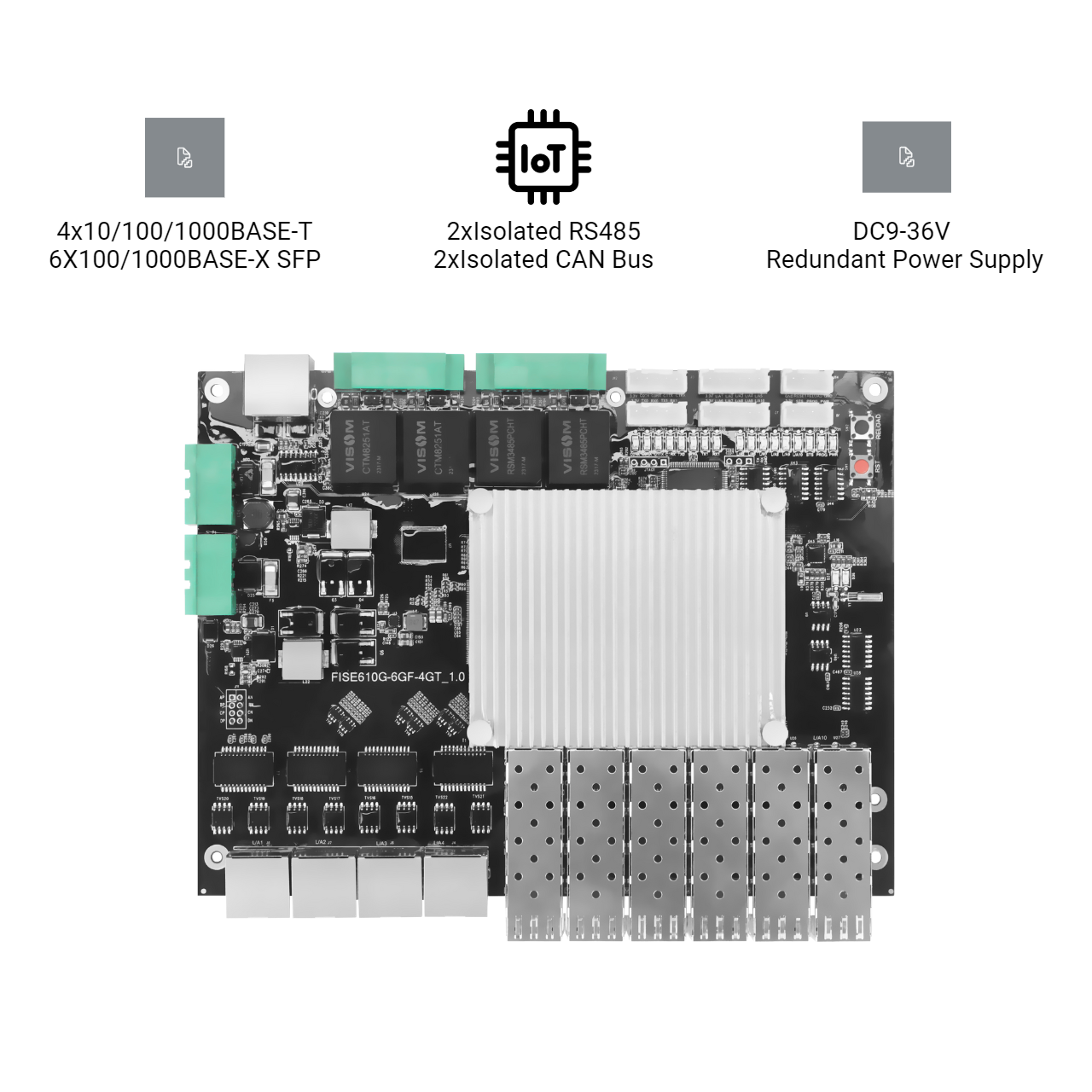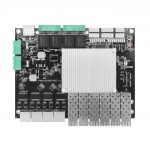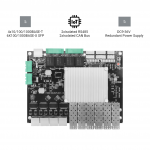 Quality Certifications
Guarantee
Share This Product
Exploring the Benefits of Using a Managed Intrinsically Safe Industrial Ethernet Switch in Hazardous Environments
A Managed Intrinsically Safe Industrial Ethernet Switch is a cutting-edge solution designed specifically for hazardous environments, where safety is of utmost importance. This innovative technology not only enables seamless communication but also ensures that the risk of ignition or explosion is minimized. With its advanced features and functionalities, this switch provides reliable and secure networking capabilities in areas such as oil refineries, chemical plants, and mining sites. The managed aspect allows for greater control over network traffic, ensuring optimum performance even amidst challenging conditions. By implementing this state-of-the-art switch, organizations can enhance operational efficiency while adhering to strict safety regulations. It offers superior protection against electrical hazards by incorporating multiple layers of insulation and intrinsic safety barriers into its design. Furthermore, with its rugged construction and resistance to extreme temperatures and vibrations, the managed intrinsically safe industrial Ethernet switch guarantees long-lasting durability in harsh environments. Overall, it sets a new standard in industrial networking by combining robustness with intrinsic safety measures – an essential tool for businesses operating in high-risk settings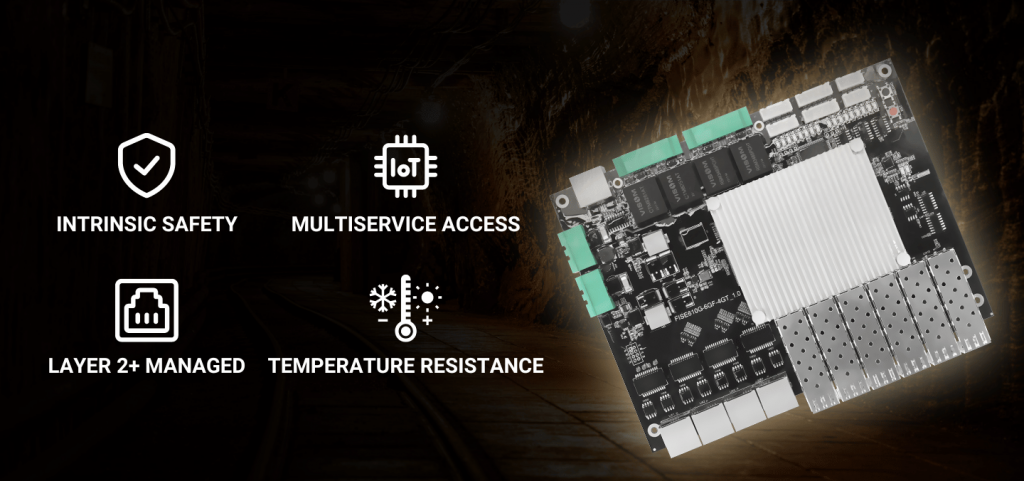 INTRINSICALLY SAFE
1. Guarantees utmost protection against potential explosions or fires caused by electrical sparks
2. Supports 2xRS485 Port + 2x CAN standard port
3. Full load power consumption ≤10W, the power supply meets the requirements of the intrinsic safety circuit, support over and over voltage protection, anti-reverse design
ADVANCE LAYER2+ FEATURES
1. Build a redundant network with STP/RSTRP/MSTP/ERPSv2.
2. IPv4/IPv6 Management and Static Route
3. ACL Based on MAC, IP address.
4. Retagging and complicated flow classification based on VLAN, MAC/IP.
5. Flexible bandwidth control policies.
HIGH-PERFORMANCE NETWORK MANAGEMENT
1.FIRO WebGUI management for configuring major managed functions.
2. SNMPv1/v2C/v3 for different levels of network management.
3. FIRO Web-based NMS enable discovery and diagrams of PoE++ Switch network topology.
COMPLETE SECURITY MECHANISMS
1. AAA&RADIUS, IEEE 802.1X, SNMPv3, HTTPs/SSLv3,SSH2.0 to enhance network security.
2. Port isolation within the same VLAN, DHCP-Snooping
3. DDOS, port-based MAC filtering/binding, MAC black holes, IP source protection, ARP message speed limit
Navigating the Features and Applications of a Managed Intrinsically Safe Industrial Ethernet Switch
A Managed Intrinsically Safe Industrial Ethernet Switch is a powerful and versatile tool that revolutionizes the way industries operate. Designed to meet the demanding requirements of hazardous environments, this switch provides a secure and efficient network infrastructure while ensuring utmost safety. With its advanced management capabilities, operators can navigate through various features and applications effortlessly. This intelligent device offers seamless integration into existing networks, allowing for easy monitoring and control of critical operations in real-time. Its rugged construction ensures durability even in harsh conditions, making it ideal for oil refineries, chemical plants, or other explosive atmospheres where conventional switches would be unsafe to use. Furthermore, this switch supports multiple protocols such as Modbus TCP/IP or SNMPv3, enabling compatibility with a wide range of devices and systems. Whether it's managing data traffic efficiently or configuring security settings to safeguard against cyber threats, the Managed Intrinsically Safe Industrial Ethernet Switch empowers industries with reliable connectivity while prioritizing employee well-being and asset protection.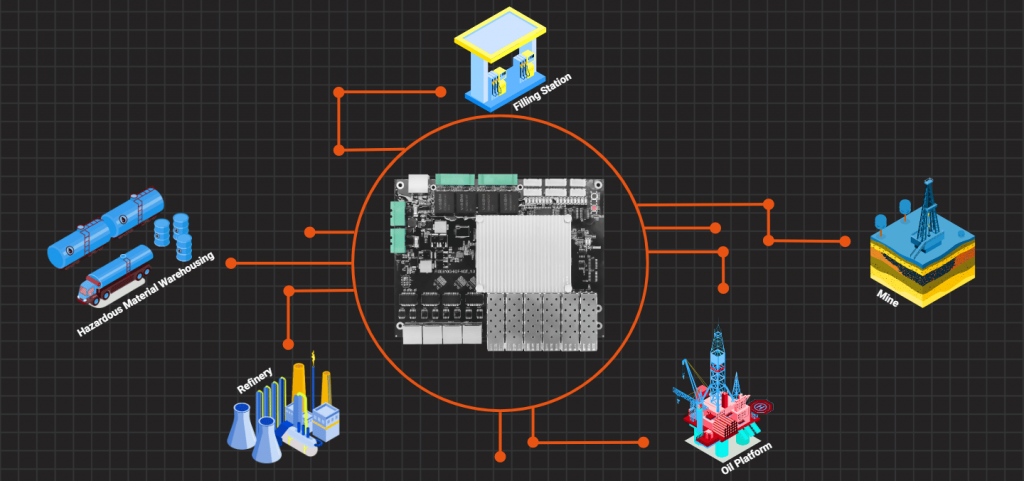 Mitigating Risks with Robust Network Management Systems in Hazardous Work Environments
Fiberroad's next-generation network management software is a revolutionary solution tailor-made for monitoring and diagnosing networking devices in industrial networks. With its cutting-edge capabilities, it goes beyond traditional network management systems by incorporating an integrated management platform that can effortlessly discover both networking devices and SNMP/IP devices installed on subnets. Amongst its remarkable features, the software shines brightest when managing Managed Intrinsically Safe Industrial Ethernet Switches. These highly specialized switches, designed to operate safely in hazardous environments, require meticulous attention to detail and stringent protocols to ensure seamless functioning. Fiberroad's software rises to the occasion by providing comprehensive monitoring and control of these crucial components remotely or from a local site through any web browser. Whether you are at the heart of an industrial facility or miles away, this advanced system puts power at your fingertips with unrivaled ease and accessibility.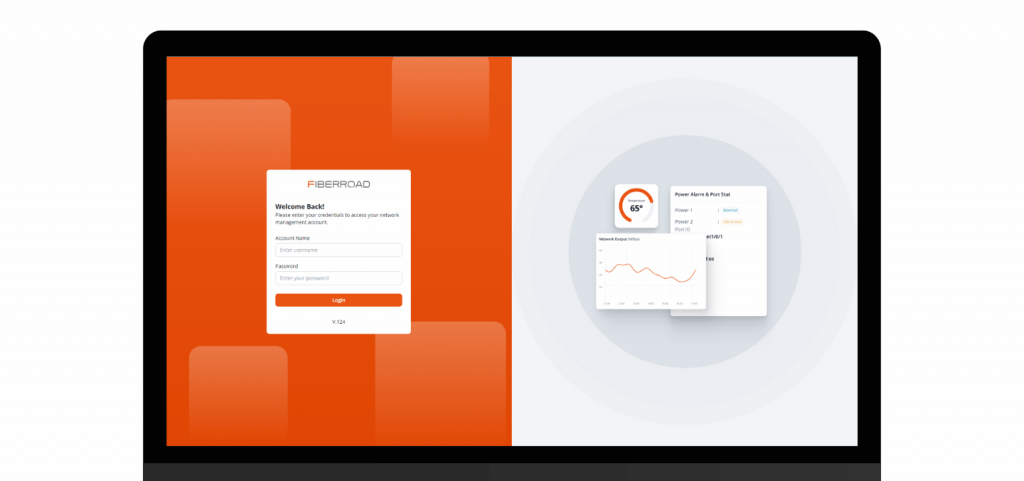 Ethernet Interface
Model
FISE610G
FISE610GA

Ports

4×10/100/1000BASE-T + 6×100/1000BASE-X SFP

3×10/100/1000BASE-T + 3×100/1000BASE-X SFP+4×100/1000BASE-X 1×9

Port Mode(Tx)

Auto-Negotiation Speed

Full/Half Duplex Mode

Auto MDI/MDI-X Connection

Standards

802.3x、802.3u、802.3z、802.1D、802.1Q、802.1p、802.1ab

Packet Buffer Size

2Mbit

Maximum Packet Length

2K

MAC Address Table

8K

Transmission Mode

Store and Forward (full/half duplex mode)

Switch Fabric

56Gbps

Switching Latency

≤7us
OT Interface

Model

FISE610G(A)

RS485 Interface

2x Isolated RS485

Baud Rate:1200bps~115200bps

Support start bit, data bit, parity bit

Support 32-point polling environmental, Communication distance is 1200 meters

CAN Bus Interface

2x Isolated CAB Bus Interface

Support CAN2.0A and CAN2.0B standard

Baud Rate:5Kbps – 1Mbps

Communication distance within 2km – 5km
Physical Characteristics

Model

FISE610G/FISE610GA

Dimensions

180mmx135mmx18mm

Installation

Embedded Hole Positioning

Environmental

Operating Temperature

-40℃~75℃ (-40 to 167 ℉)

Operating Humidity

5%~95% (non-condensing)
Storage Temperature

-40℃~85℃ (-40 to 185 ℉)

MTBF

>250,000 hours

Power Supply

Power Input

DC9~36V
Connector

The 2 Pin 5.08mm Pitch industrial terminal, supports dual power input

LED Indicators

LEDs

Power Status, System Status, Fiber and RJ45 Port Link/ACT, RS485 Send and Receive Status, CAN Data Send and Receive Status
Connectors

Support External wire,2.0mm Pitch Connectors
Software Features
Redundancy Protocols
Support STP/RSTP/MSTP/ERPSv2, Link Aggregation
Multicast Support
Support IGMP Snooping V1/V2/V3,support GMRP, GVMP,802.1Q
VLAN
Support IEEE 802.1Q 4K VLAN,support QINQ, Double VLAN,
Time Management
SNTP
QOS
Flow-based redirection

Flow-based rate limiting

Flow-based packet filtering

8*Output queues of each port 802.1p/DSCP priority mapping

Diff-Serv QoS, Priority Mark/Remark

Queue Scheduling Algorithm (SP, WRR, SP+WRR)

ACL
Port-based Issuing ACL

ACL based on port and VLAN

L2 to L4 packet filtering, matching first 80 bytes message.

Provide ACL based on MAC, Destination MAC address, IP Source, Destination IP, IP Protocol Type, TCP/UDP Port, TCP/UDP Port Range, and VLAN, etc

Diagnostic Maintenance
Support port mirroring, Syslog, Ping
Management Function
Support CLI、WEB、SNMPv1/v2/v3,Telnet server for management, EEE, LLDP, DHCP Server/Client(IPv4/IPv6), Cloud/MQTT
Alarm Management
Support 1 way relay alarm output, RMON, TRAP
Security
Broadcast Storm Protection, HTTPS/SSLv3, AAA & RADIUS, SSH2.0

Support DHCP Snooping, Option 82,802.1X security access,

Support user hierarchical management, ACL access control list,

Support DDOS,port-based MAC filtering / binding, MAC black holes, IP source protection, Port isolation, ARP message speed limit

Advance Layer 2+ Features
IPv4/IPv6 Management

Static Route
Inquiry about the product
Sample request for the product