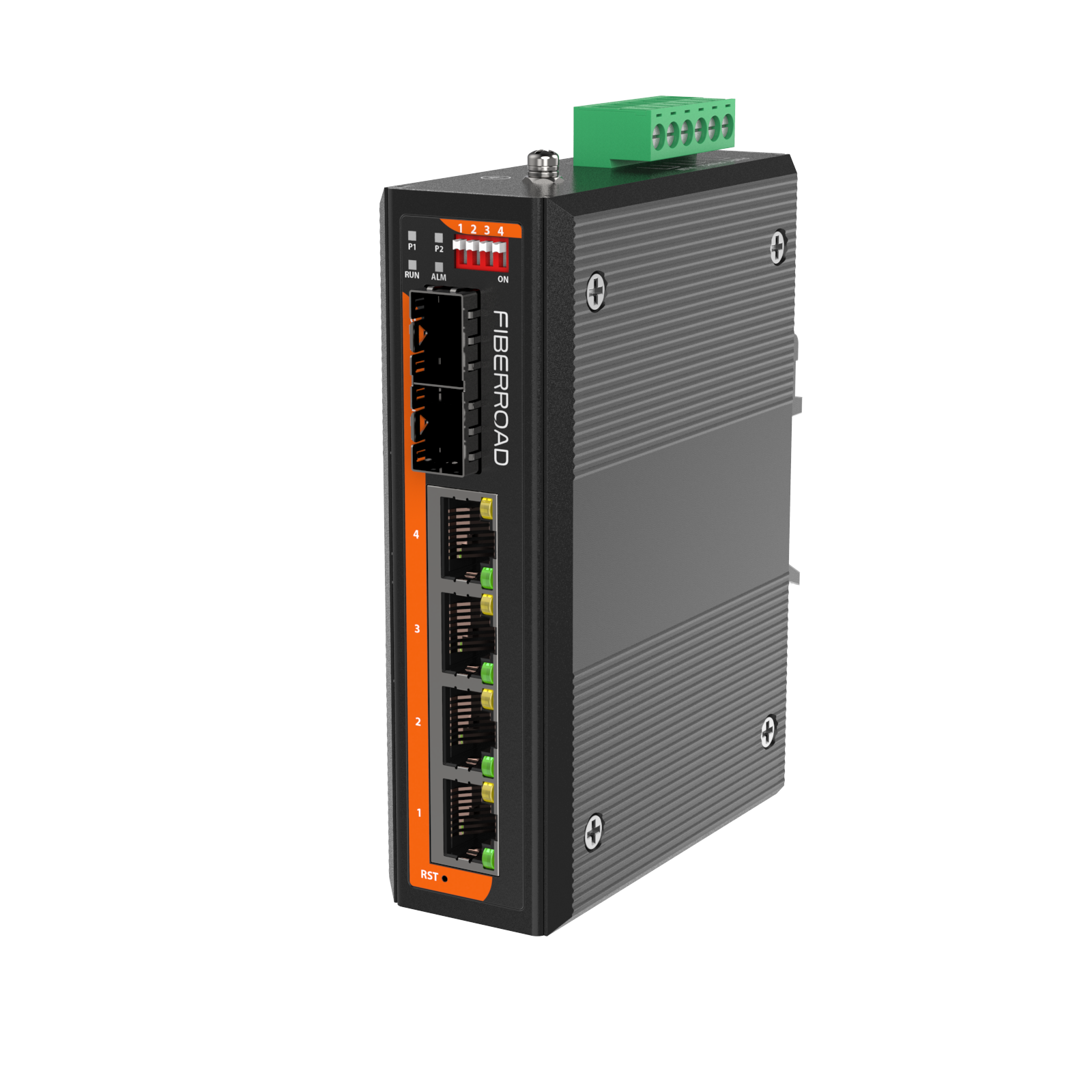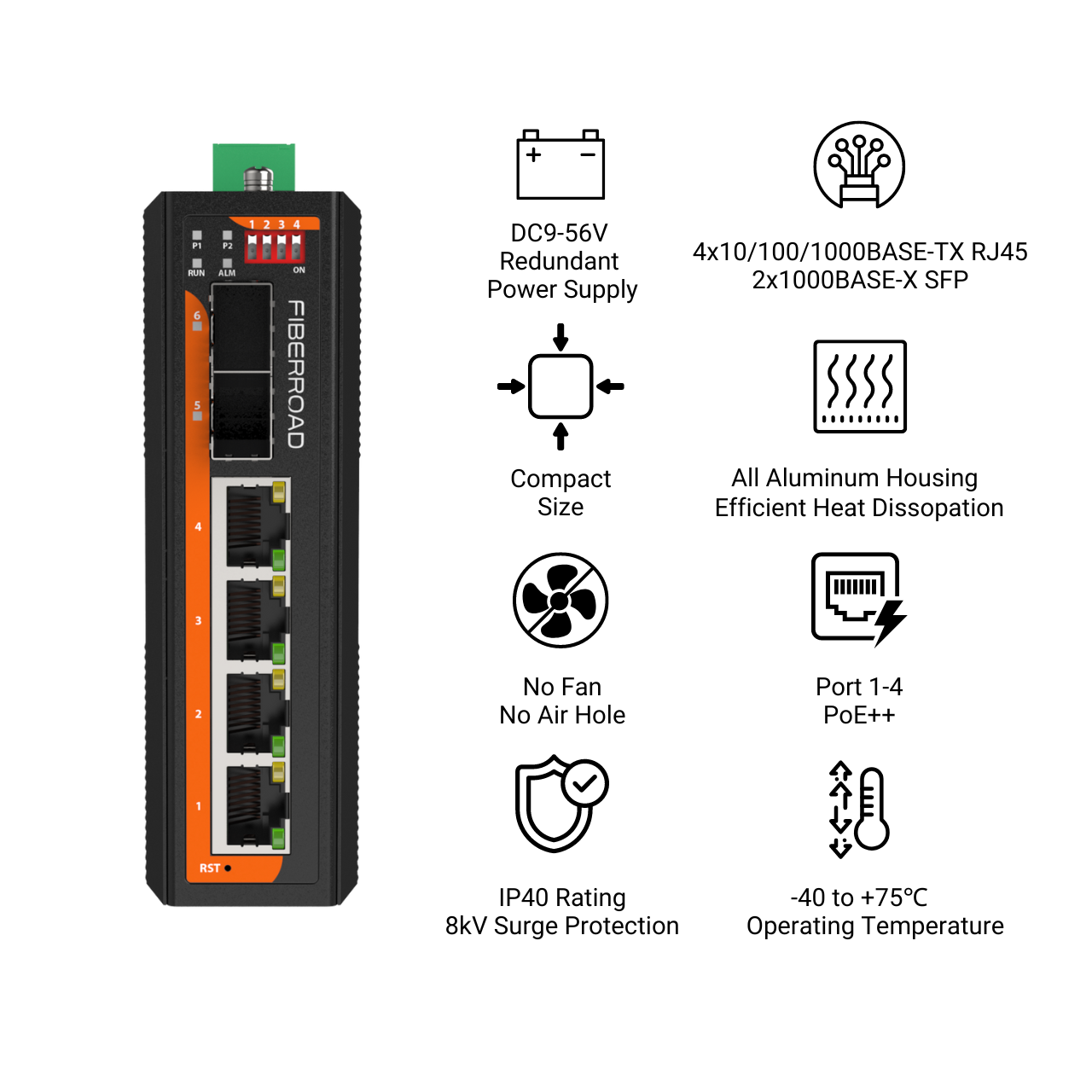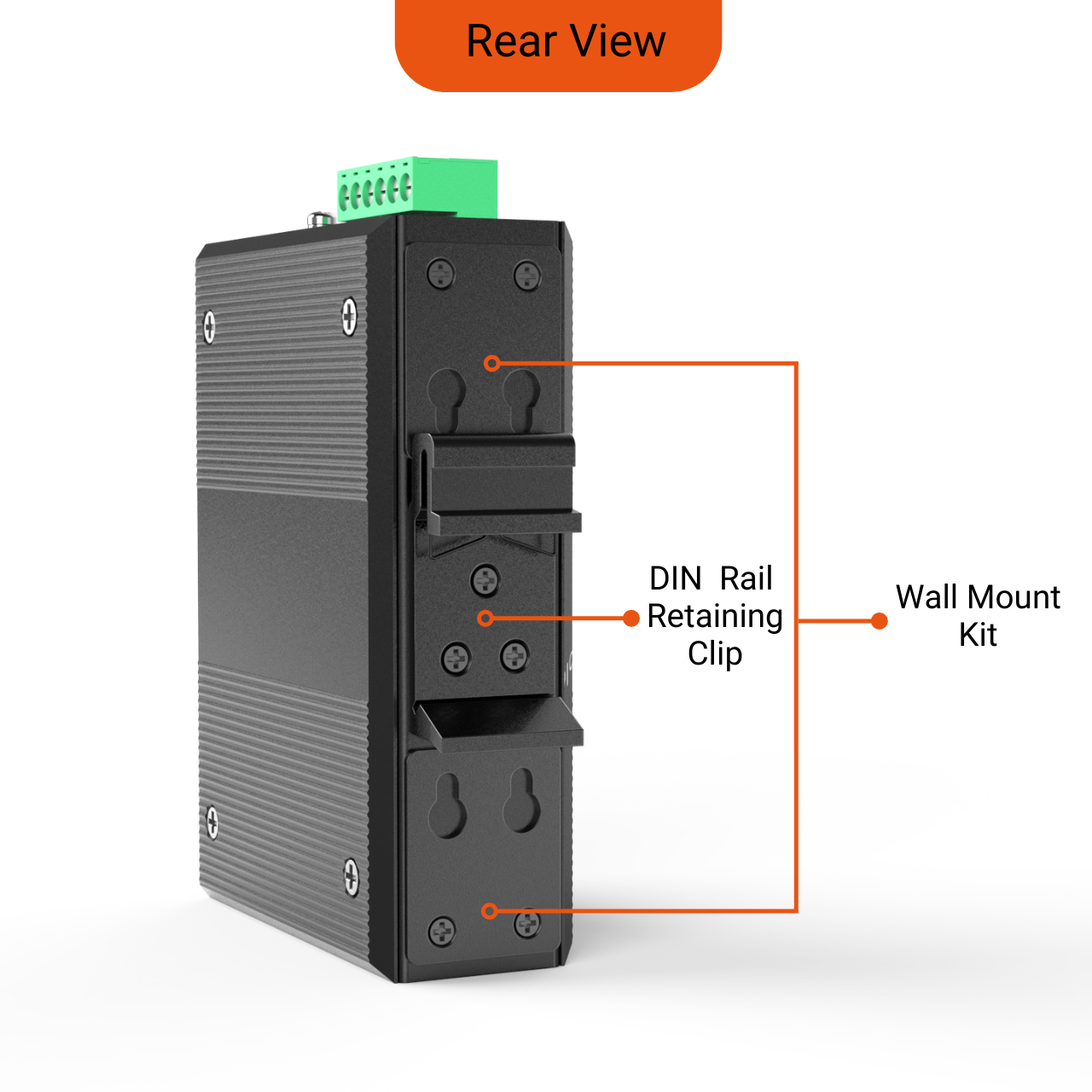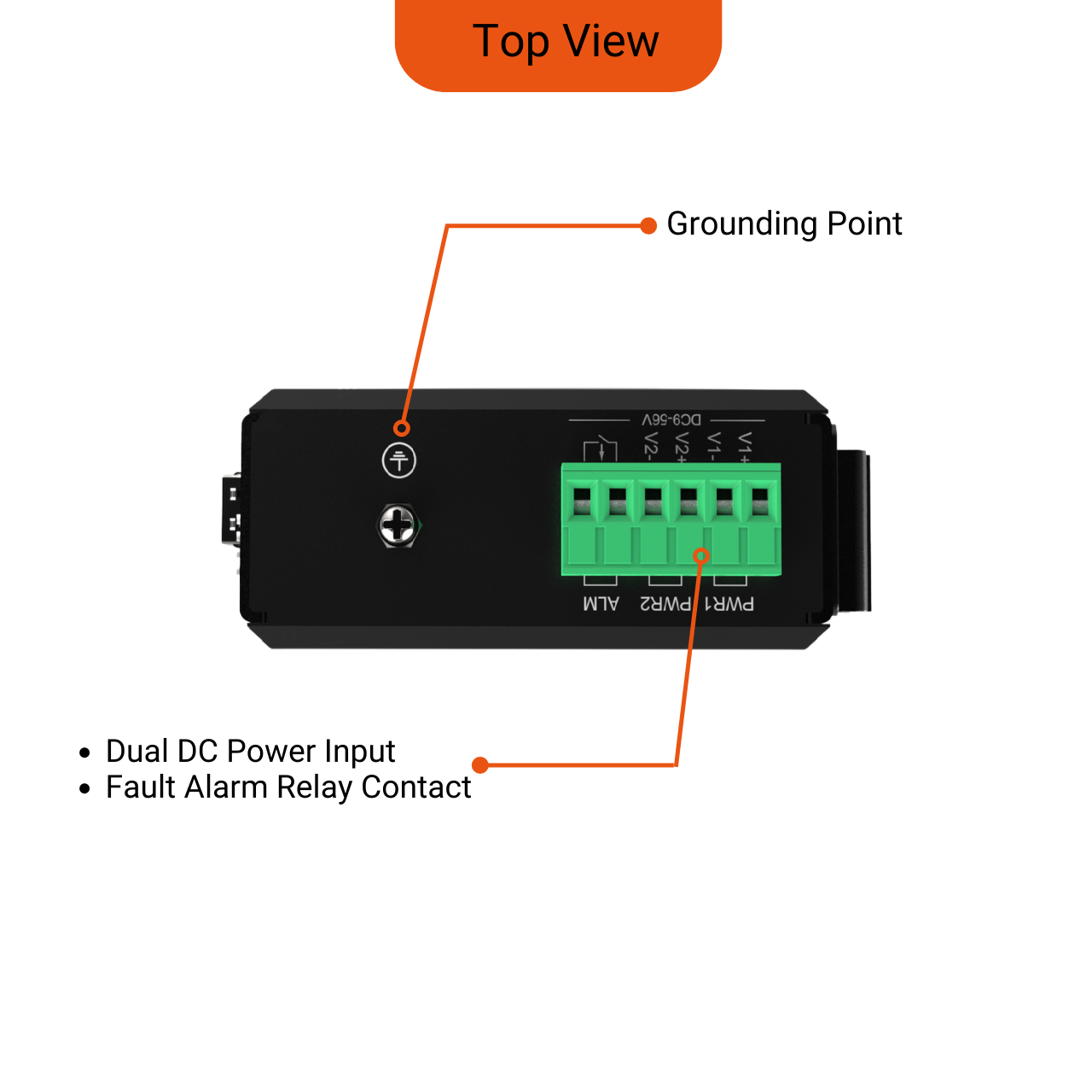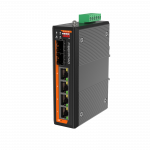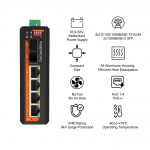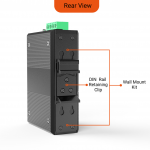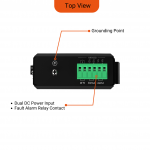 Quality Certifications
Guarantee
Share This Product
Cost-efficient Industrial PoE Network Switch
Fiberroad developed a Managed Lite Industrial PoE Network Switch for outdoor video surveillance systems. Applying Power over Ethernet technology to video surveillance can provide user-friendly web management and more advanced capabilities than Unmanaged Industrial PoE Network Switches.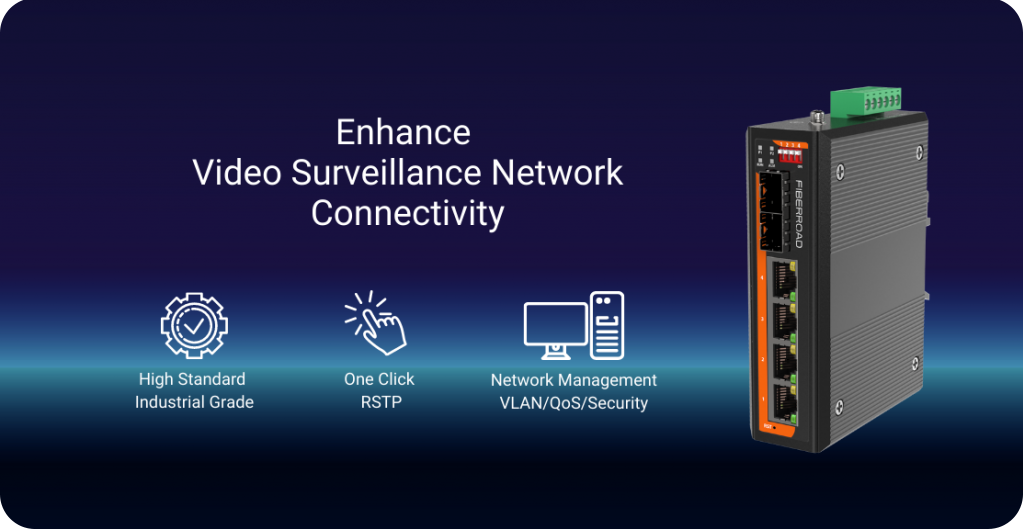 Product Specifications
Ports
4×10/100/1000Base TX RJ45
2×100/1000Base-X SFP
Port Mode(Tx)
Auto Negotiation
Full/Half Duplex
Auto MDI/MDIX
Frame Size
9K
Transmission Mode
Store and Forward
PoE Ports
Port 1-4
Max Power Per Port
90W
Input Power
9-56VDC
Power Connector
1 Removable 6-contact Terminal Block
Power Consumption
3 Watts Max (Without PoE Loa)
DIP Switch
RSTP/VLAN/SPEED
Housing
Aluminium Case
IP Rating
IP40
Operating Temperature
-40℃ to +75℃
Dimensions
120x90x35mm
Installation Mode
DIN Rail and Wall Mount
Weight
350g
Make Industrial Grade Network Switch More Durable
The Managed Industrial PoE Network Switch can operate reliably, stably and quietly in any hardened environment without affecting its performance. It has operating temperatures ranging from -40 to 75 degrees C in a rugged IP40 Aluminium housing. Additionally, 8KV surge protection increases product stability and protects users' networks from devastating attacks, ensuring that the flow of operations does not fluctuate.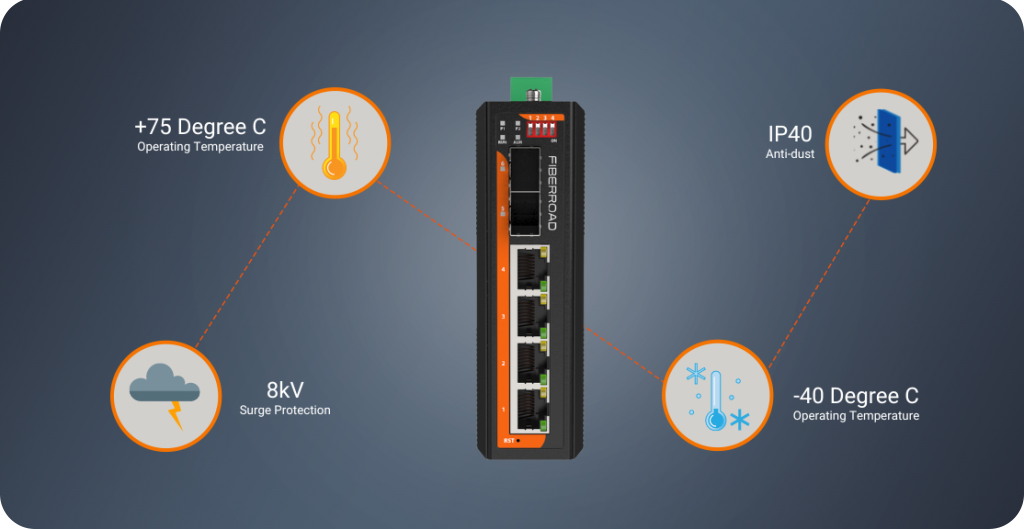 Optimize Video Surveillance Network Connectivity
Powered by robust QoS features and powerful traffic management, this managed industrial-grade network switch is optimized for business-class data, voice, and video applications. The feature is integrated with broadcast/multicast/unicast storm control, per port bandwidth controls, 802.1p/CoS/IP DSCP QoS priority, and remarking. IP and video stream performance are enhanced by the Industrial PoE++ Switch, which allows enterprises to appreciate limited network resources fully.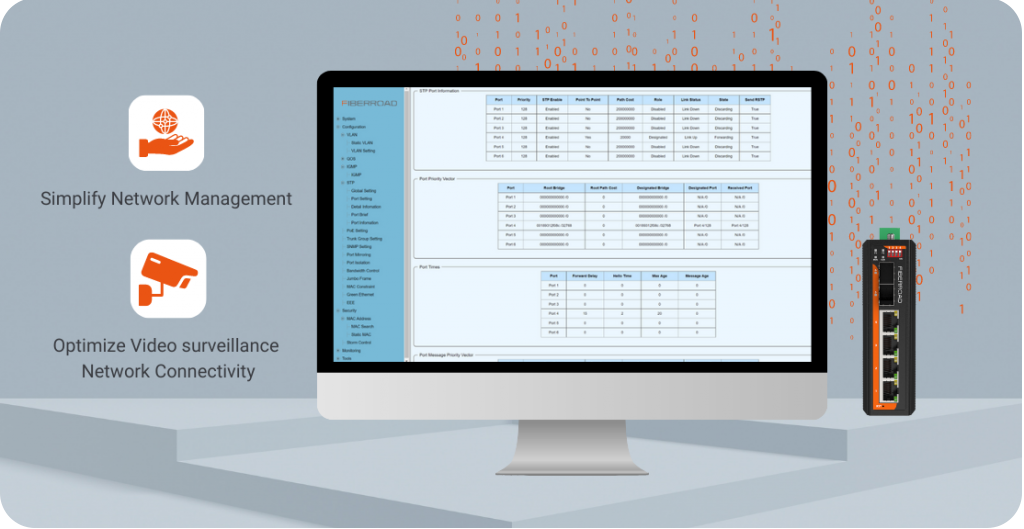 Power PoE Devices with Managed Industrial PoE++ Switch
The Industrial PoE Network Switch compliance with the 802.3af/at/bt PoE++ standard, each port allows up to 90W. Gigabit Ethernet port permits faster and more reliable connections for all devices. It is all you need to do to start the Ethernet-enabled device, and no more software setups or configurations are needed.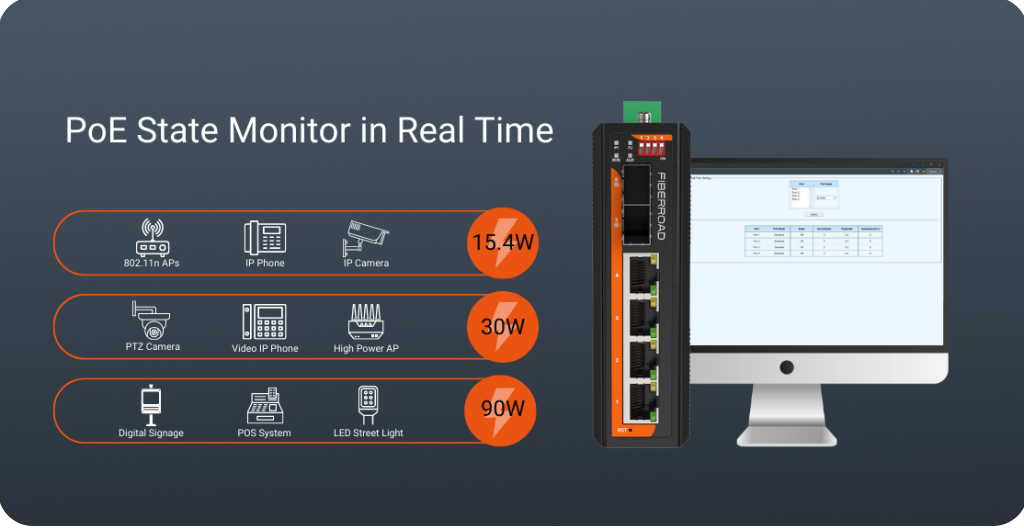 The value-Added features offer an Unexpected Experience
Industrial Grade Network Switches are equipped with intelligent DIP switches that enable users to deploy RSTP and VLAN functions quickly. So that small and medium-sized video surveillance networks can also have network reliability.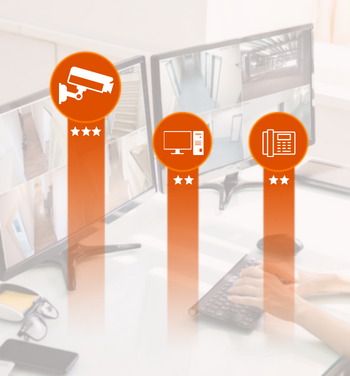 Ensure that audio and video applications remain clear and lag-free by setting the priority of the traffic based on QoS.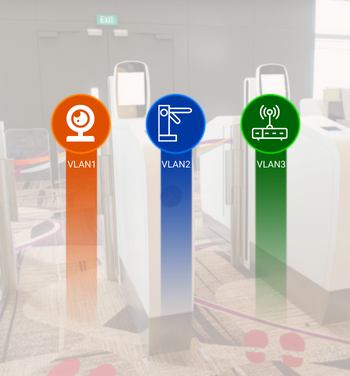 A virtual network allows device grouping in different physical LANs, improving information security and reducing traffic congestion.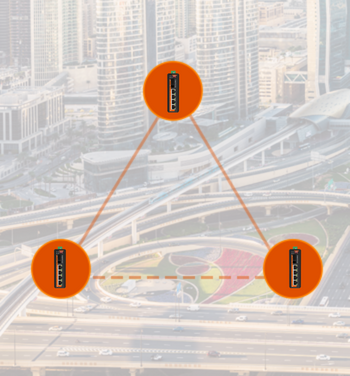 Utilizing RSTP to provide redundancy in the Video Surveillance Network and enhance network performance and reliability.
Ethernet Interface
Mode
FR-7S3204
FR-7S3204P/BT
Ports
4×10/100/1000Base-TX RJ45 ports+2×100/1000Base-X SFP ports
Port Mode(Tx)
Auto-Negotiation Speed

Full/Half Duplex Mode

Auto MDI/MDI-X Connection

Standards
IEEE 802.3 for 10BaseT

IEEE 802.3u for 100BaseT(X) and 100BaseFX

IEEE 802.3ab for 1000BaseT(X)

IEEE 802.3z for 1000BaseSX/LX/LHX/ZX

IEEE 802.3x for flow control

IEEE 802.1D-2004 for Spanning Tree Protocol

IEEE 802.1w for Rapid Spanning Tree Protocol

IEEE 802.1p for Class of Service

IEEE 802.1Q for VLAN Tagging

Packet Buffer Size
2M
Maximum Packet Length
Up to 9K
MAC Address Table
4K
Transmission Mode
Store and Forward (full/half duplex mode)
Exchange Property
Delay time: < 7μs

Backplane bandwidth: 20Gbps

IGMP Group
256
VLAN ID Range
VID 1 to 4094
PoE & Power Supply
Model
FR-7S3204P
FR-7S3204BT
PoE Ports
Port 1 to 4 IEEE802.3af/at @PoE+
Port 1 to 4 IEEE802.3af/at/bt @PoE++
Power Supply Pin
Default: 1/2(+), 3/6(-)
Default: 1/2(+), 3/6(-) ,4/5(+), 7/8(-)
Max Power Per Port
30W
90W
Total PWR /Input Voltage
120W(DC48-56V) (Model dependent)
200W(DC52-56V) (Model dependent)
Power Consumption
3 Watts Max(without PoE load)
Power Inputs
2
Input Voltage
9-56VDC,Redundant dual inputs
Operating Voltage
Non-PoE Mode: 9-56VDC

30W PoE Mode: 48-56VDC

90W PoE Mode: 52-56VDC(IEEE802.3bt model)

Connector
1 removable 6-contact terminal blocks

Pin 1/2 for Power 1, Pin 3/4 for Power 2, Pin 5/6 for fault alarm

Protection
Overload Current Protection, Reverse Polarity Protection
Software Features
Redundancy Protocol
Support STP/RSTP
Multicast Support
Support IGMP Snooping V1
VLAN
Support IEEE 802.1Q 4K VLAN, Port Isolation, Trunk Group Setting
QOS
Support Port, 1Q, ACL, DSCP, CVLAN, SVLAN, DA, SA, Port Priority, Queue Weight
Diagnostic Maintenance
Support port mirroring, Port Statistics, Cable Diagnostic
Management Function
WEB、SNMPv1, EEE, Green Ethernet
Security
Broadcast/Multicast Storm Protection, MAC filtering, MAC Constraint
PoE Management(PoE Model)
PoE Mode, State and Power Monitoring
Advance Functions
Bandwidth Control(Ingress and Egress Rate), Jumbo Frame, Firmware Online Upgrade, Configuration Backup
Inquiry about the product
Sample request for the product