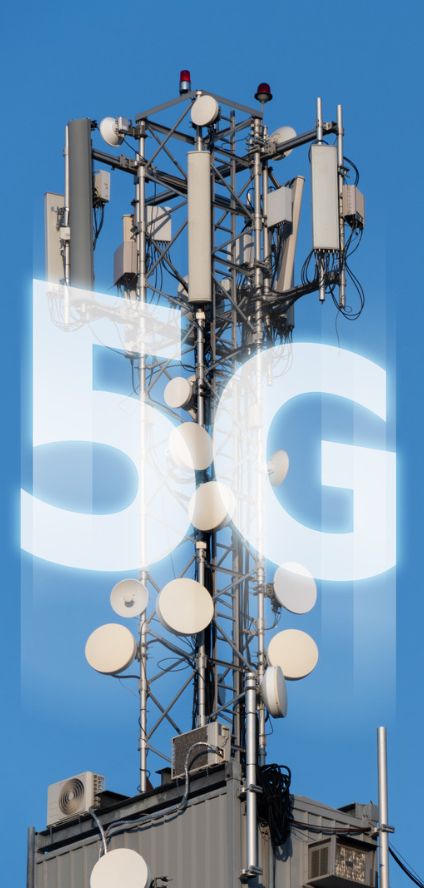 CASE STUDY
As Chile looks to 5G to further its digital transformation goals, the country's largest telecommunications operator has deployed Fiberroad's Managed Industrial PoE Switch at 5G cell sites across the nation. The industrial poe switch provides critical power and data connectivity for the cell sites, and its robust design ensures reliable operation in Chile's harsh climate. The deployment of Fiberroad's Managed Industrial PoE Switch is a key part of the telecom operator's 5G strategy, and it is already seeing benefits in terms of enhanced network performance and reliability. The Industrial Managed PoE Switch has been instrumental in helping the operators meet their 5G objectives, and they are planning to continue expanding their use of Fiberroad products in the future.
Taking advantage of the 5G network as an important factor for IoT
The Internet of Things (IoT) is a system of interrelated computing devices, mechanical and digital machines, objects, animals or people that are provided with unique identifiers (UIDs) and the ability to transfer data over a network without requiring human-to-human or human-to-computer interaction. IoT has been identified as the next big thing in technology and it's not hard to see why. With the advent of 5G networks, we are now able to connect more devices than ever before – and at much faster speeds. This means that the potential applications for IoT are virtually limitless. From smart homes and connected cars, to industrial applications and city infrastructure, 5G is set to enable a new era of IoT innovation.The 5G network is the key factor for IoT because it provides the high-speed, low-latency connections that are necessary for real-time data collection and analysis. 5G also has the ability to connect a large number of devices at once, which is essential for IoT applications.
PoE Technology speeds up the construction of 5G Mobile Stations
5G cell base stations are being deployed at a rapid pace to keep up with the increasing demand for data services. However, the deployment process can be quite time-consuming and expensive. One way to speed up the process is to use Power over Ethernet (PoE) technology. PoE enables the delivery of power and data over a single cable, which can significantly reduce installation time and costs.
In addition, PoE technology can also provide a number of other benefits, such as:
• Reduced cabling requirements – PoE only requires a single cable for both power and data, which can simplify the cabling infrastructure.
• Increased flexibility – PoE can be used with a variety of different equipment types, making it ideal for use in a wide range of applications.
• Improved scalability – PoE-enabled devices can be added or removed from the network without having to reconfigure the power infrastructure. If you're looking to deploy 5G small cell base stations, then using PoE technology is a great way to speed up the process and save on installation and Maintenance.
Why Chile Telecoms Operator Chosen Fiberroad's Managed Industrial PoE Switch
An Industrial PoE switch is a specialized Ethernet switch that delivers Power over Ethernet (PoE) and is designed for use in harsh, industrial environments. Fiberroad's Managed Industrial PoE Switch is a rugged, reliable, and feature-rich solution that is perfect for deployment in chile telecommunications applications. The switch offers 8×10/100/1000Base-T(X) ports with IEEE 802.3af/at PoE+ and 2xSFP slots for 100/1000Base-X fiber connectivity. It also features an integrated web management interface for easy configuration and monitoring. Additionally, the switch supports SNMPv1/v2c/v3 and MQTT, making it compatible with a wide range of network management systems. The Managed Industrial PoE Switch also includes a number of advanced features that make it ideal for deployment in demanding environments.
These include:
– Support for redundant power inputs
– Wide operating temperature range (-40°C to 75°C)
– IP40 metal housing
– DIN-rail or wall mountable with its robust design and advanced features
The Fiberroad Managed Industrial PoE Switch is the perfect solution for chile telecommunications applications.