Success Story | Case Study
As part of "Smart Portugal", a Portugal public bus contractor deployed Fiberroad Industrial PoE Switch into their "Smart Bus". With the growth of the urban population and the overall trend of population ageing, the bus is becoming one of the primary transportation means and such issues as preventing collision and congestion, facilitating mobility, providing infotainment (internet access to passengers), security (vehicle IP-surveillance), fleet management, vehicle tracking, navigation, emergency connectivity, and remote control are urging Departments of Transport develop concepts of Smart Bus ecosystems and implement Smart Bus networks.
Smart Bus Implementation Challenges
The network devices placed in buses often operate in a harsh environments where vibration is common when vehicles are moving.
Passenger services and safety are enhanced on buses by networking devices, such as 4G WiFi routers, information display systems, IP surveillance cameras, etc.
Remote management and device connection states via wireless.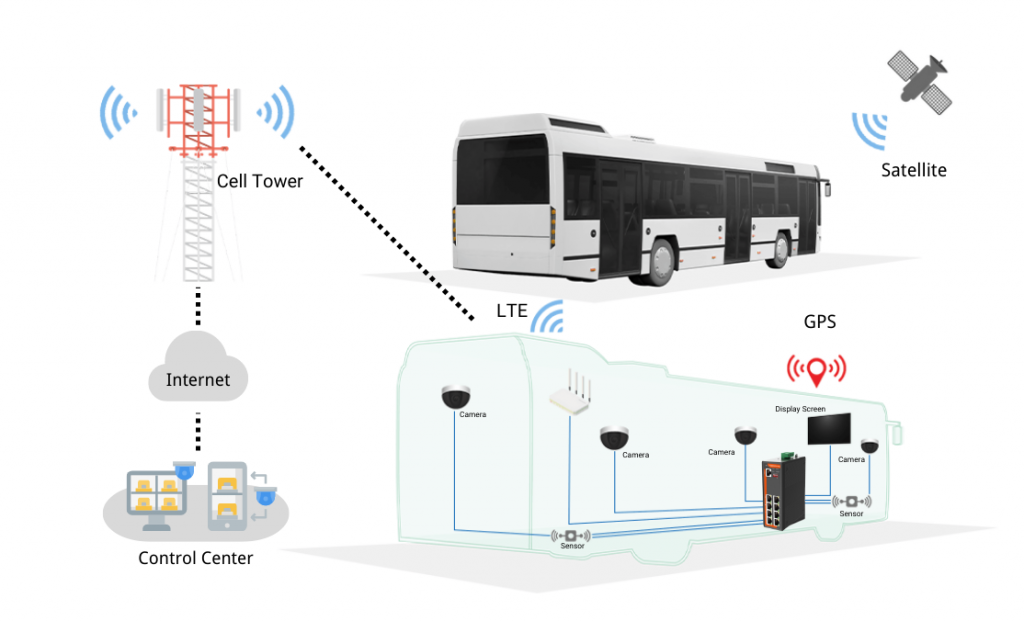 The Advantages of Fiberroad Industrial PoE Switch
Cost-effective and Space-saving, combined with Industrial Ethernet Switch Standard, -40℃~+75℃ operation temperature, IP40 rating housing, 4kV Surge Protection, etc.
8xRJ45 ports support IEEE802.3at/af PoE Standard.
Power input: 24VDC for bus environment.
Remote PoE Switch management via Fiberroad WebGUI management and Fiberroad NMS.
Layer 2 Industrial switch with QoS, VLAN, IGMP Snoopingv3, 802.1X security access, Modbus TCP, etc.
Industrial PoE Switch helps Portugal bus contractors to realise:
Reliability. With a fleet of nearly 300 buses, it's no longer possible to effectively manage incidents such as service delays and disruptions using two-way radios. The Transit Control Centre needs technology tools such as automatic vehicle location and computer-aided dispatch to keep service running on time.
Predictability. Citizens take about 120,000 trips on a typical weekday and with over 2100 bus stops throughout the city, new technology is needed to keep riders informed about the status of their bus in real-time.
Accessibility and safety. Automated stop announcements let passengers know which stop is coming up and provide assistance to persons with disabilities. Enhanced security features such as automatic vehicle location and live look-in capability for camera-equipped buses, allows Transit Control to investigate and appropriately respond to unplanned events quickly and effectively.
---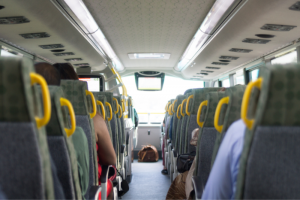 Advance Solution
How IIoT can optimise Smart Bus System