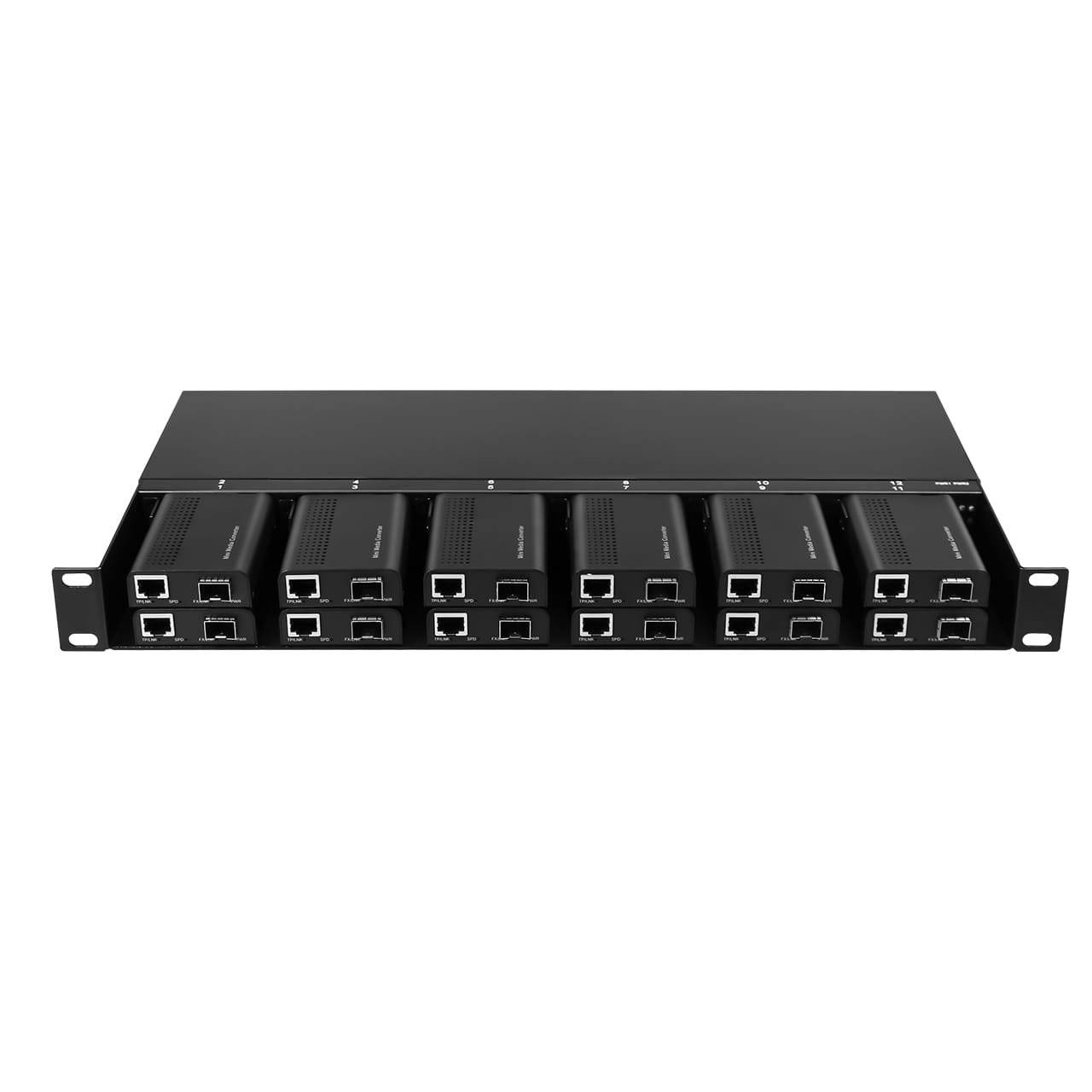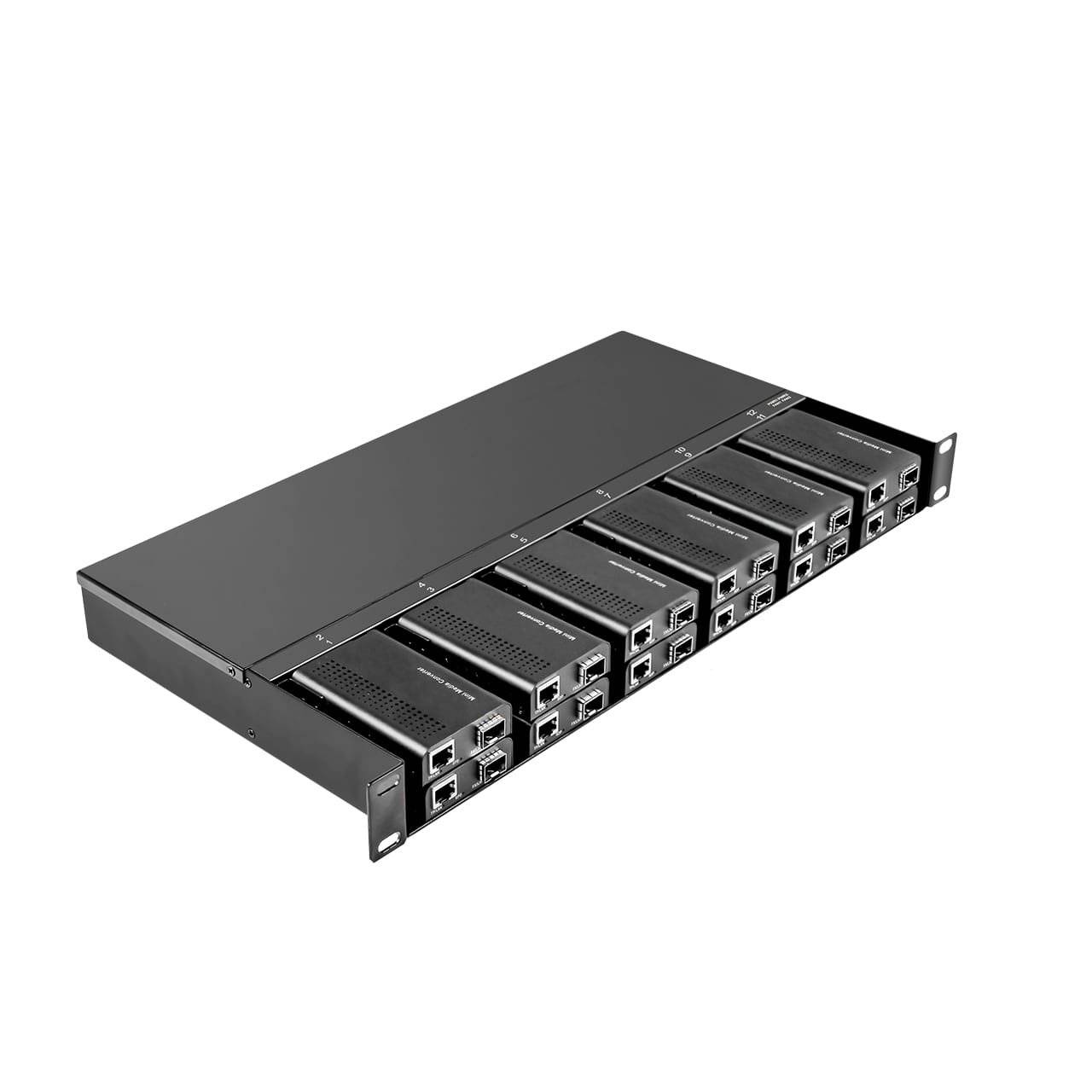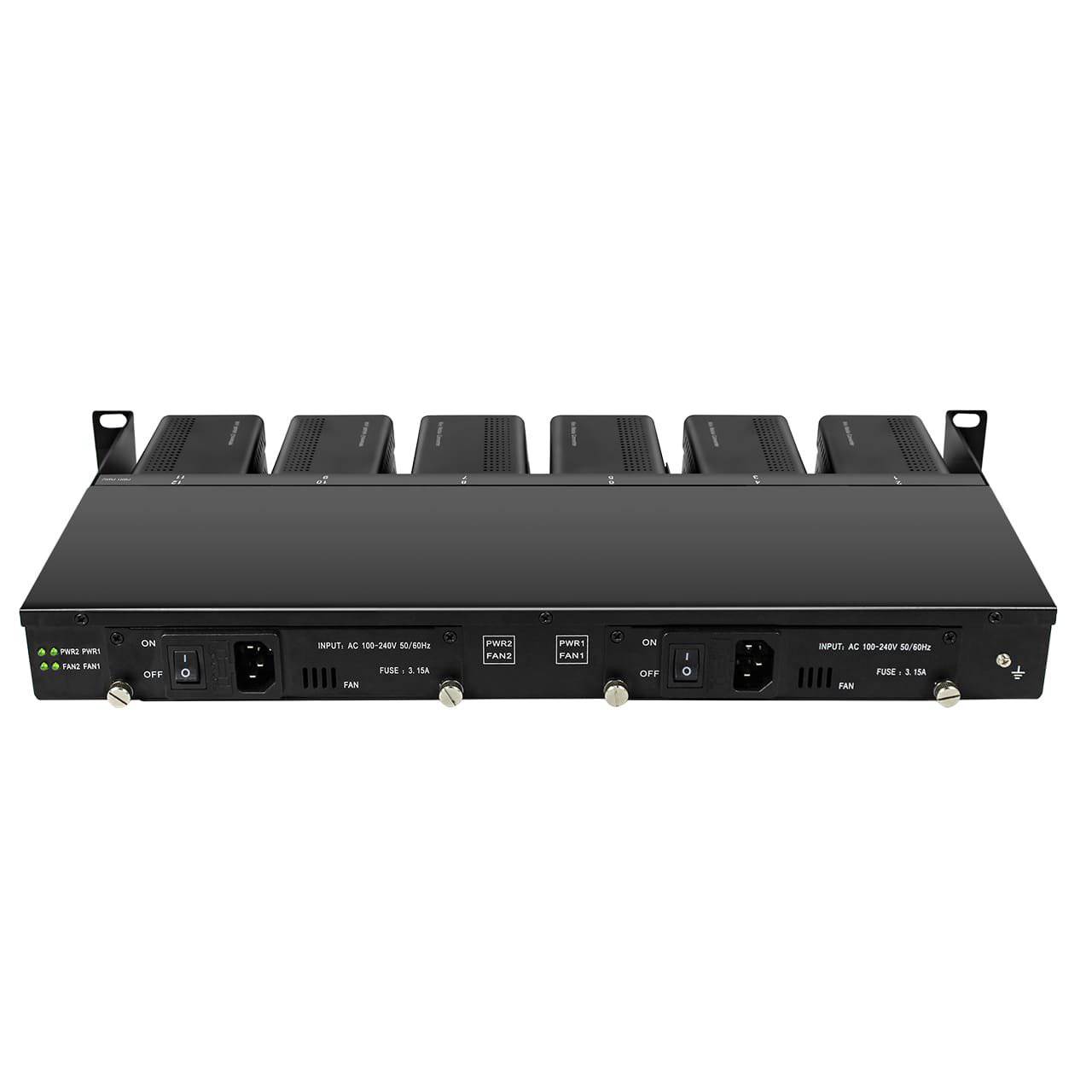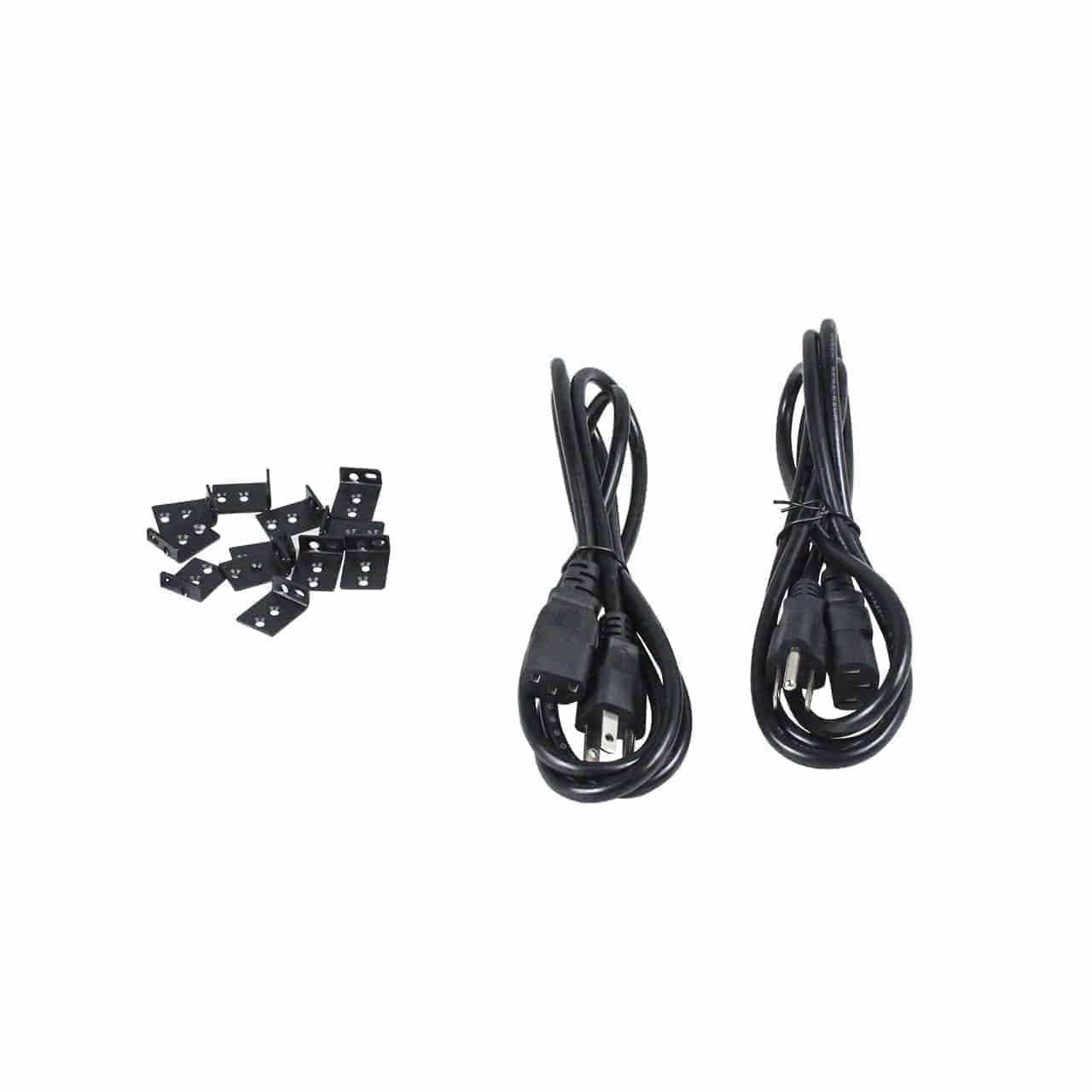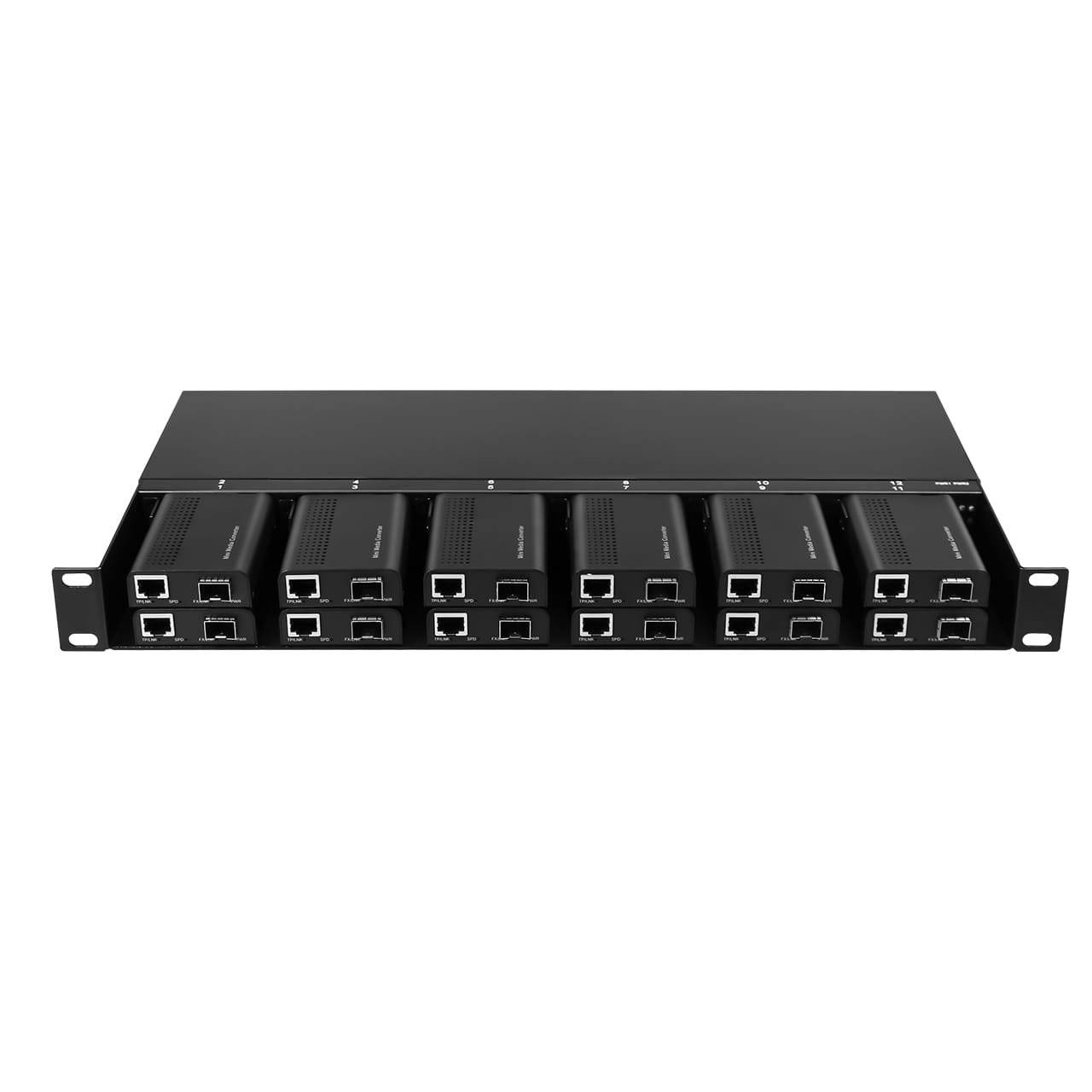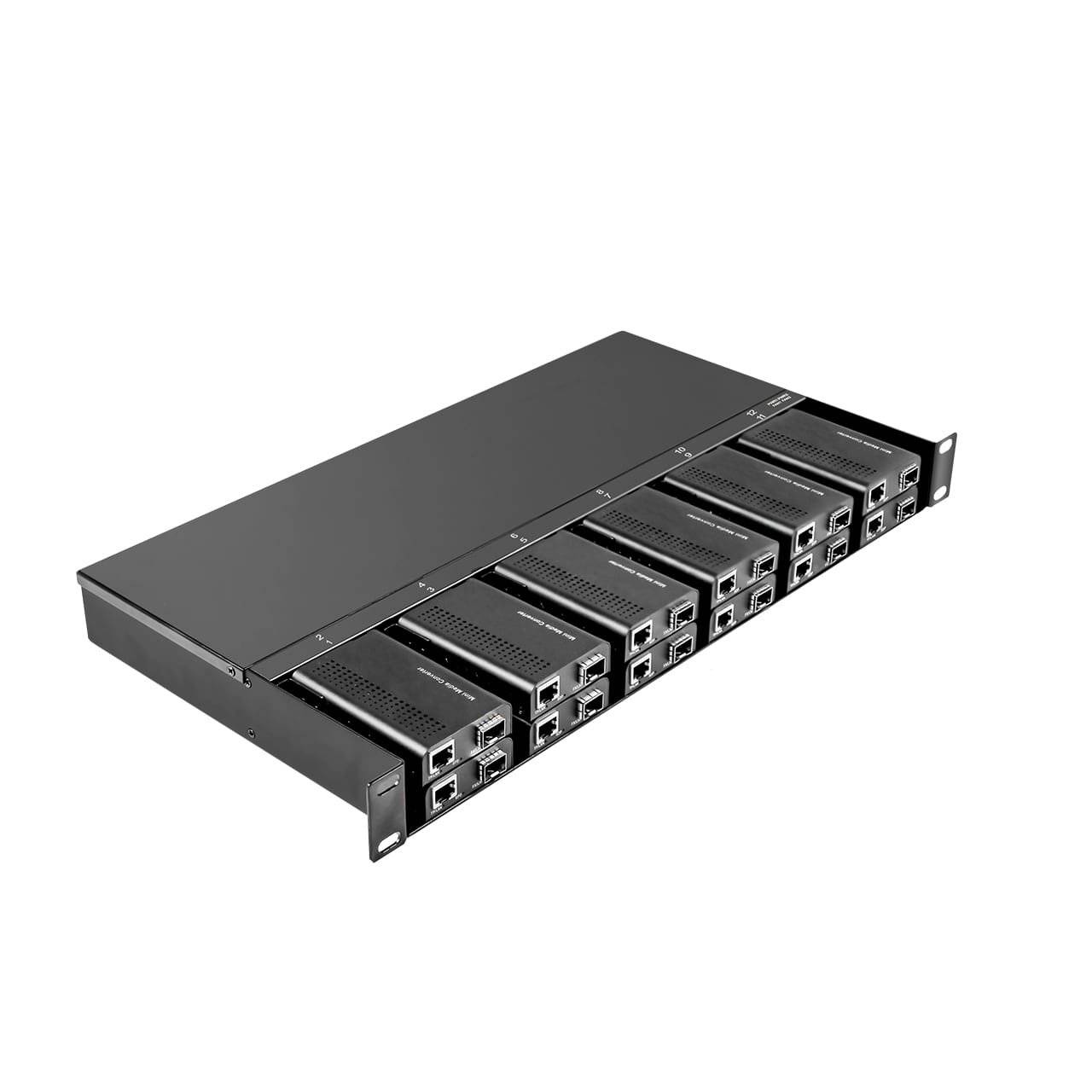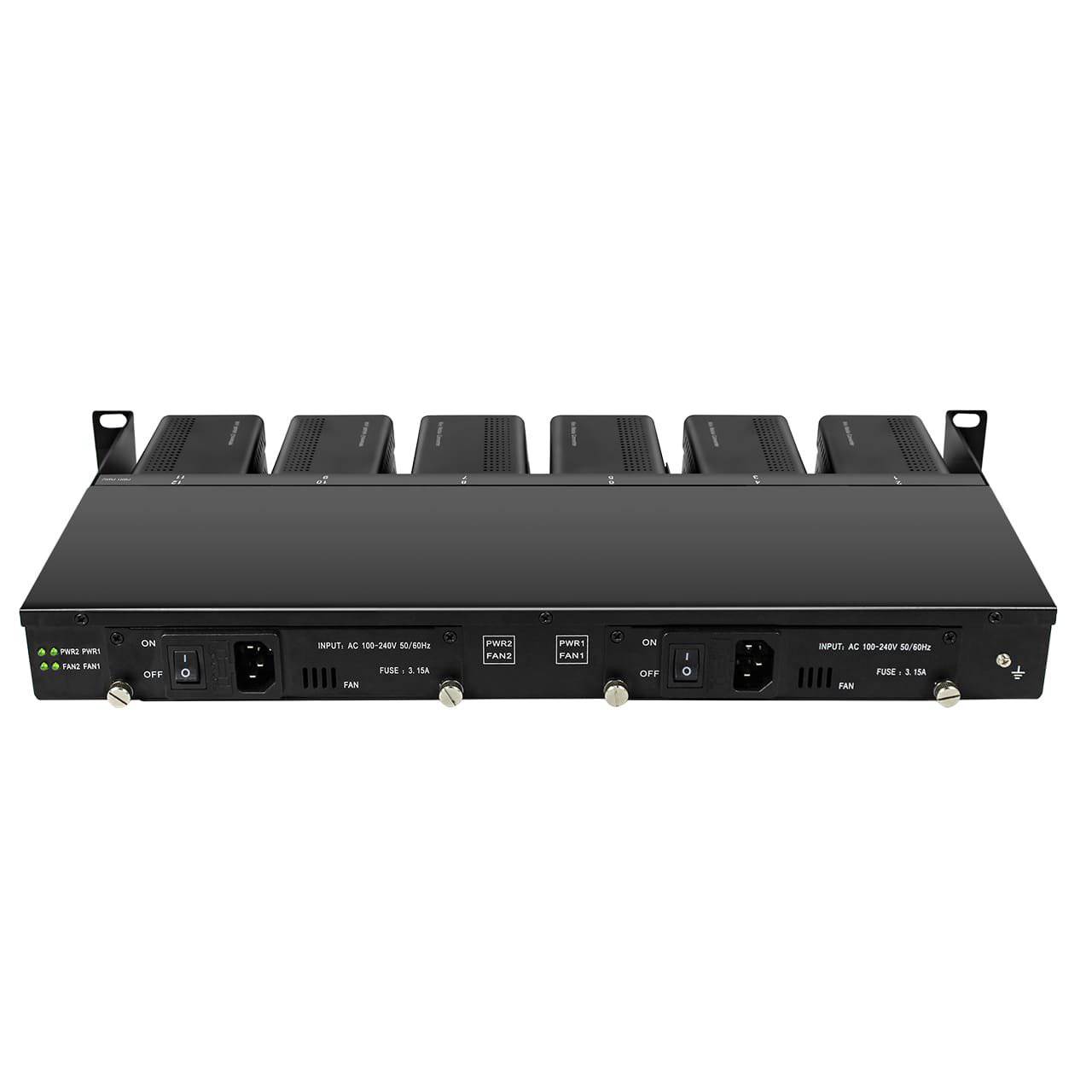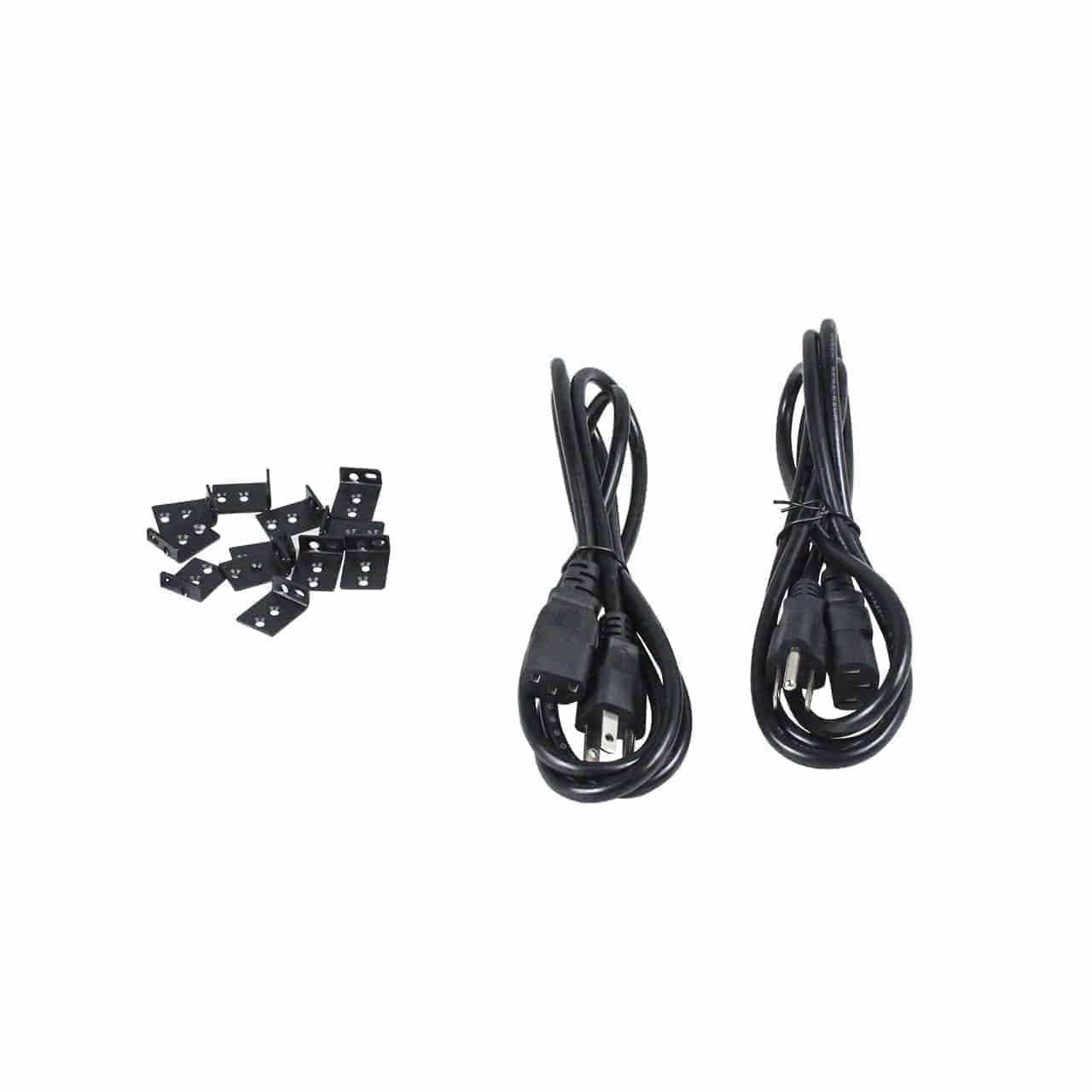 Quality Certifications
Guarantee
Share This Product
1RU 12 Slots, Dual Power AC 220V, Fiber Media Converter Chassis
The 1RU 12 Slots, Dual Power AC 220V, Mini Fiber Media Converter Chassis is an exciting product that offers a unique and convenient way to convert Ethernet Network Media. This chassis allows you to connect up to 12 fiber media converters in a single unit, making it an ideal solution for large or complex installations. The dual power supply means that you can use either AC or DC power, making it even more versatile. The compact size of the chassis makes it easy to install and takes up minimal space, making it perfect for use in small spaces.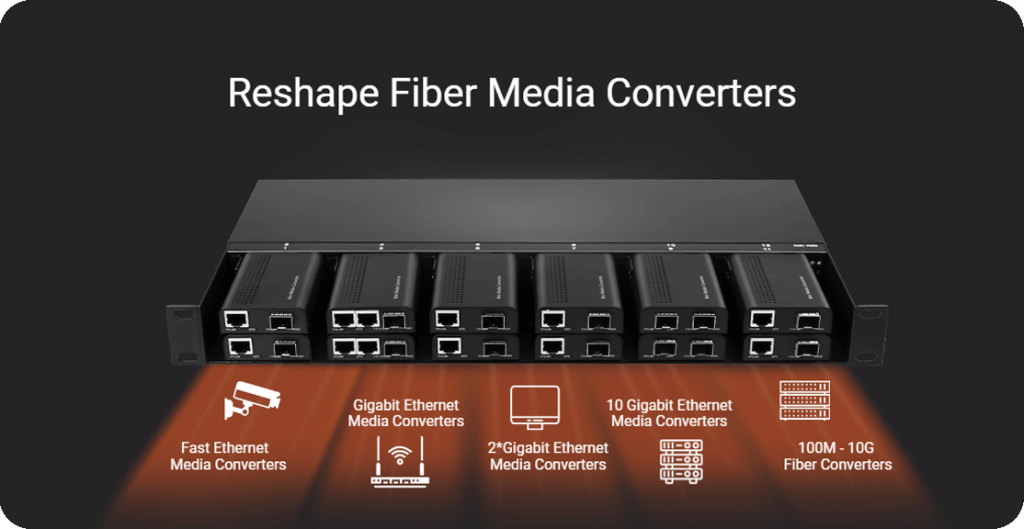 Reliable and Multi-Service Media Converter Chassis
The chassis is equipped with an optional redundant power supply to ensure non-stop reliable operation. Two cooling fans are installed internally to stabilize the performance and extend the lifetime of the equipment. The front panel provides easy access to all modules for maintenance and service. This 19″ standard rack-mountable chassis supports up to 12 single-mode or multimode media converters.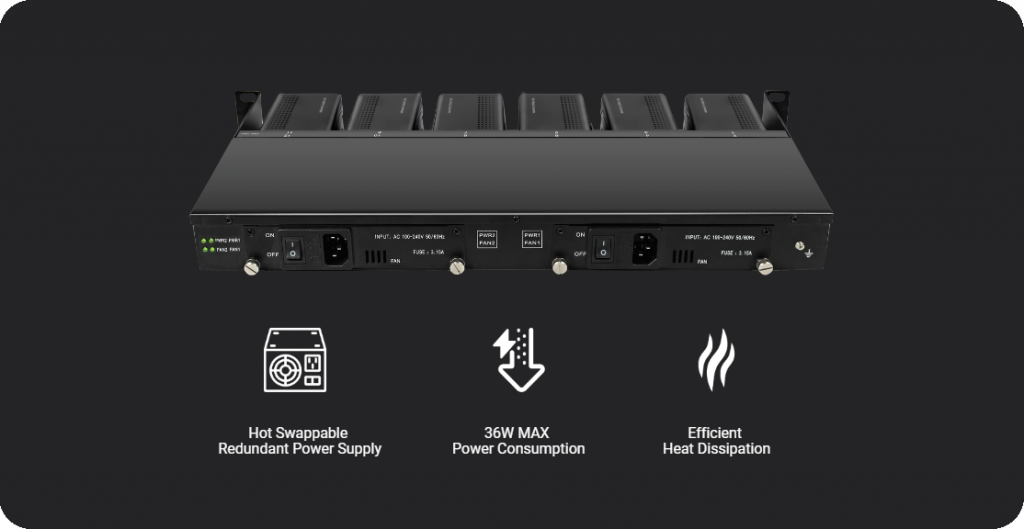 Single Chassis Meets Various Applications
Fiber media converter chassis are an exciting new development that can meet a variety of applications. These chassis provide a convenient and scalable way to deploy fiber optic converters in a central location, allowing for easy management and expansion. With this new technology, it is now possible to connect multiple devices to a single fiber optic cable, providing high-speed data transfer and increased flexibility.
Slots
12-solts in front for silde-in-modules
LED Indicators
Power, Fan A, Fan B (On: operating; Off: device or fan fail)
Dimensions
440mm×245mm×45mm
Enclosure
Metal
Power Requirement
Universal input 100~240V, 50/60Hz,

3.0~1.5A Redundant Power Supply

Shipping Weight
3.2kg
Environment
Temperature: 0~50 degrees C (operating)

-20~70 degrees C (storage)

Humidity: 0~90% (non-condensing)

Compliance
FCC Class A, CE-mark
Inquiry about the product
Sample request for the product