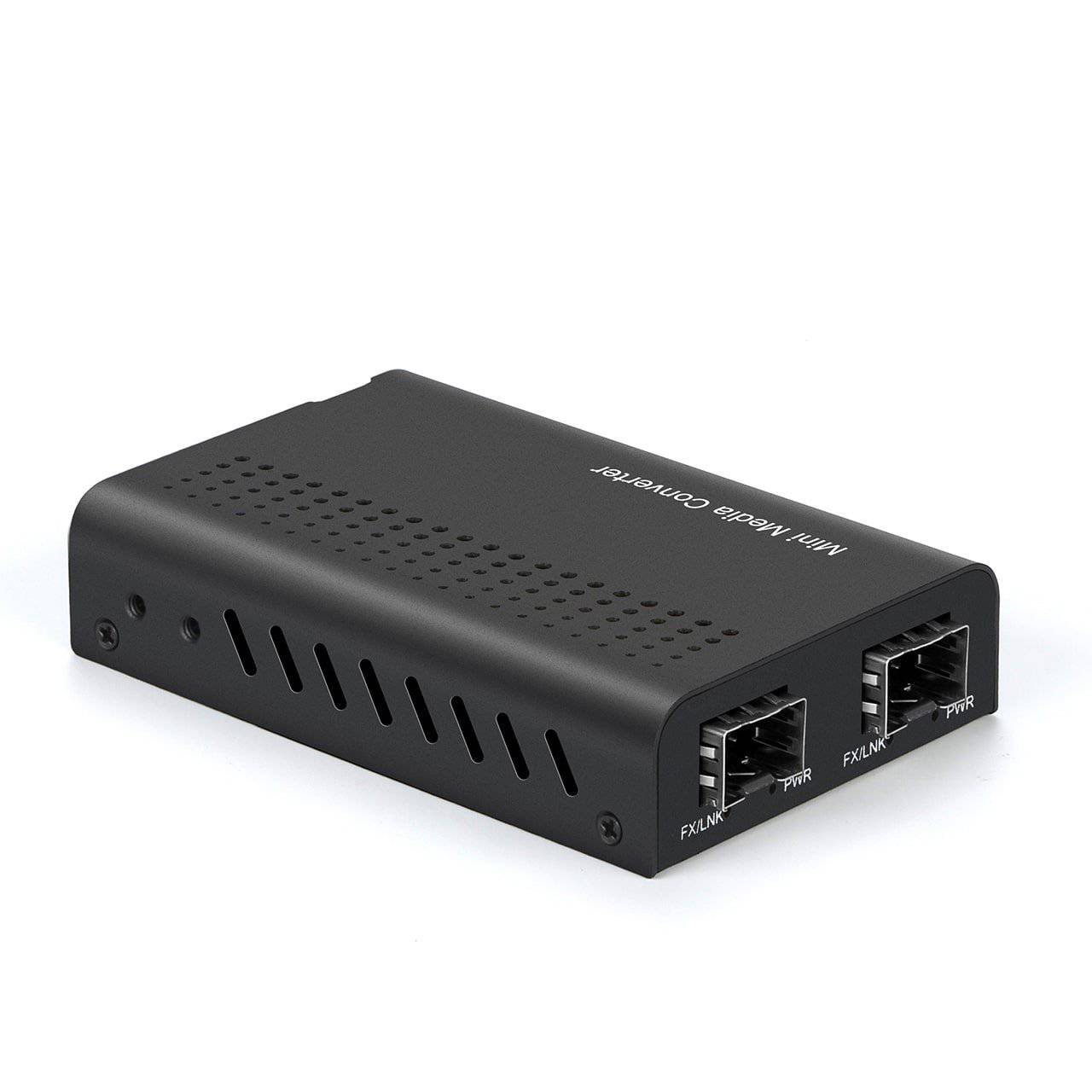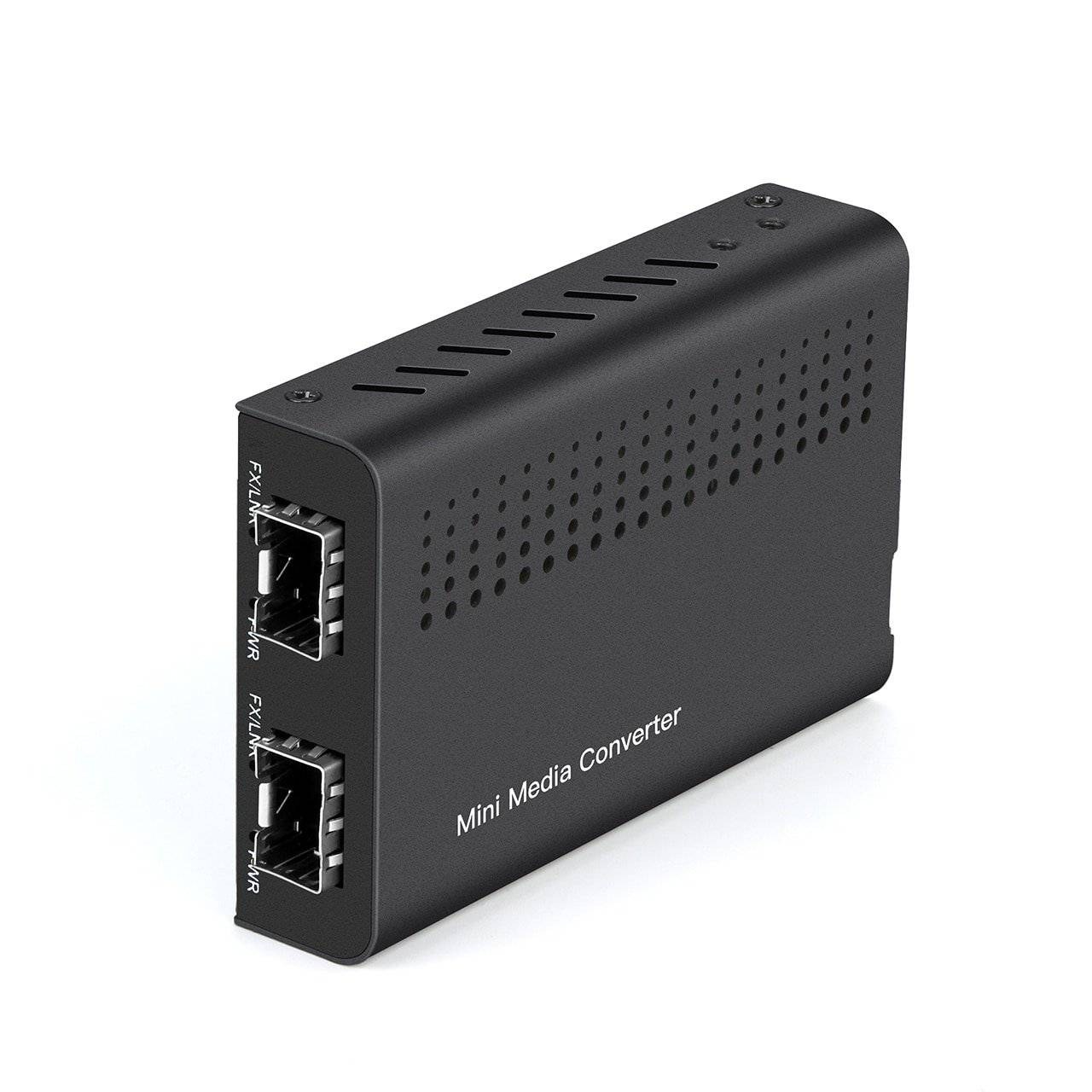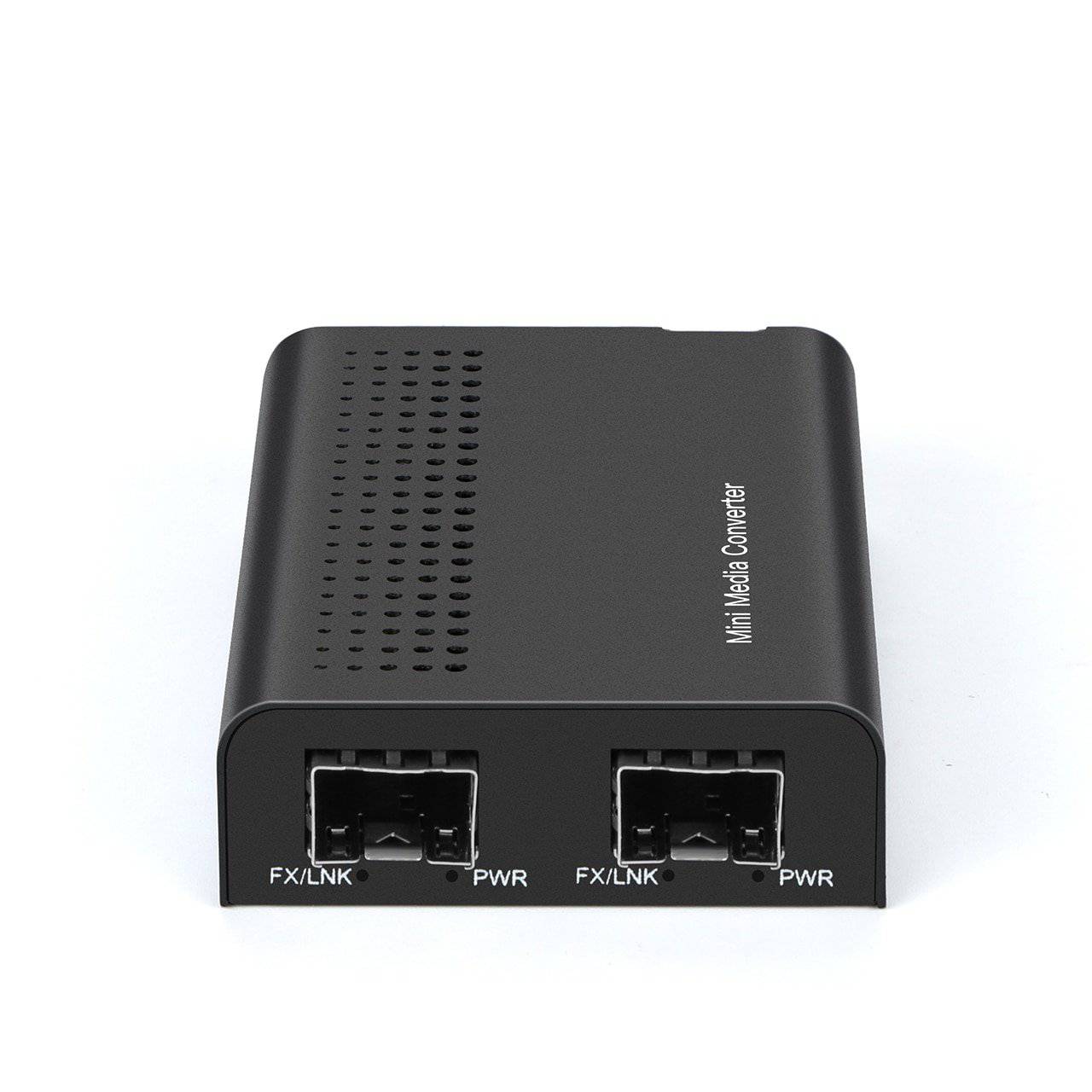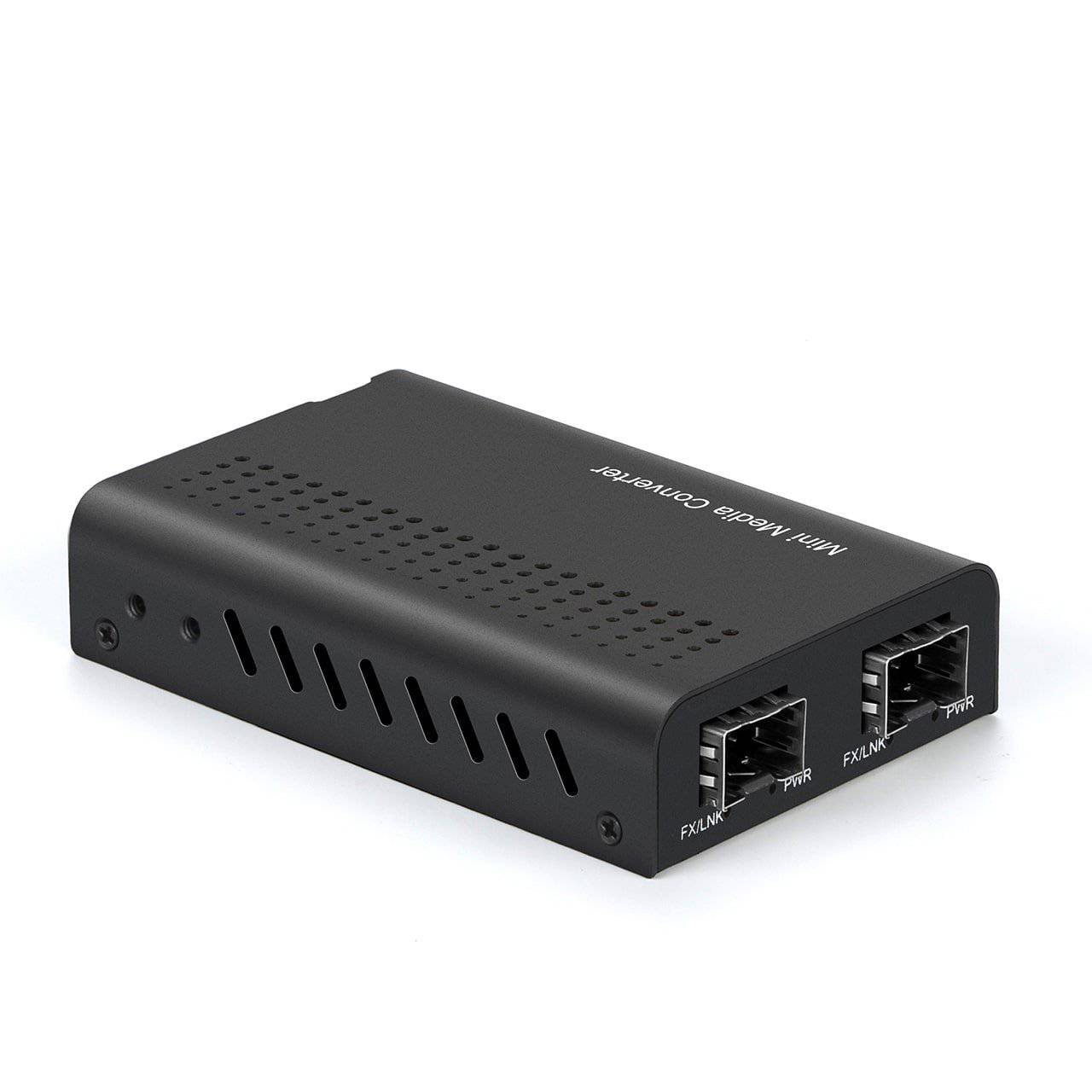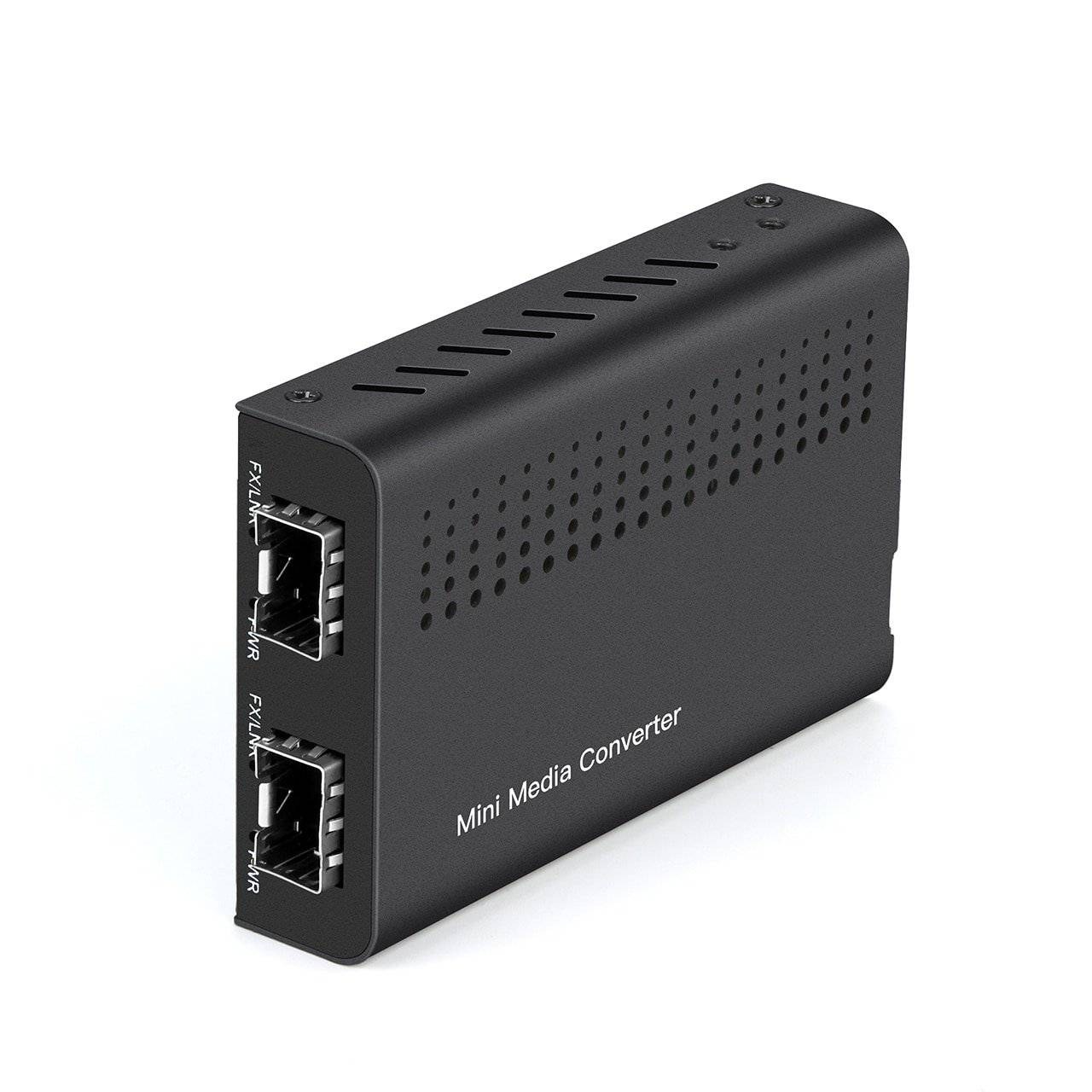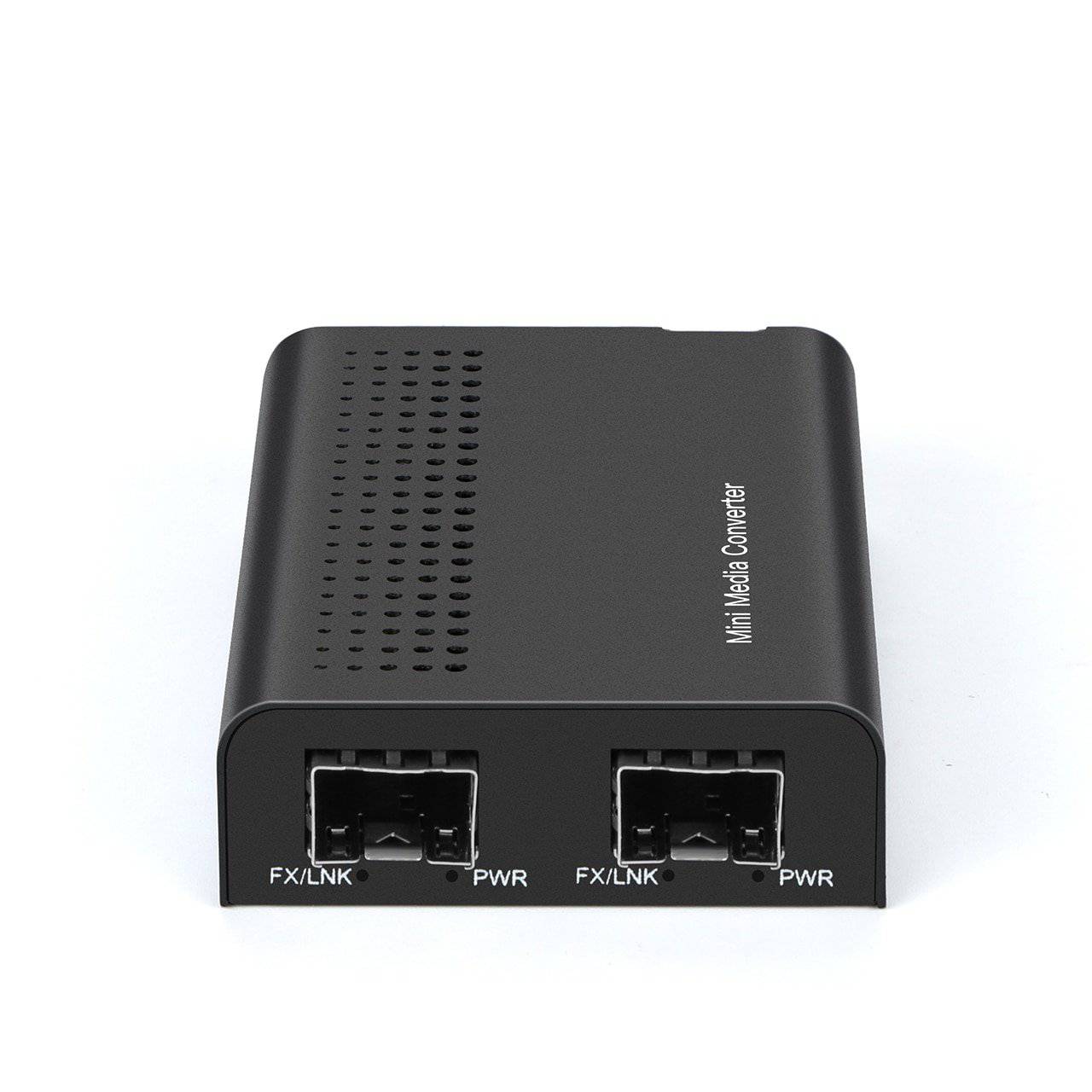 Quality Certifications
Guarantee
Share This Product
Mini Unmanaged 10G Ethernet Fiber to Fiber Media Converter
Extending 100M-10G Fiber Network Interconnection
Fiber to Fiber Media Converters is designed to extend fiber network communication distances between two fiber nodes. They're perfect for businesses that need to connect buildings or campuses with 100M to 10G connections.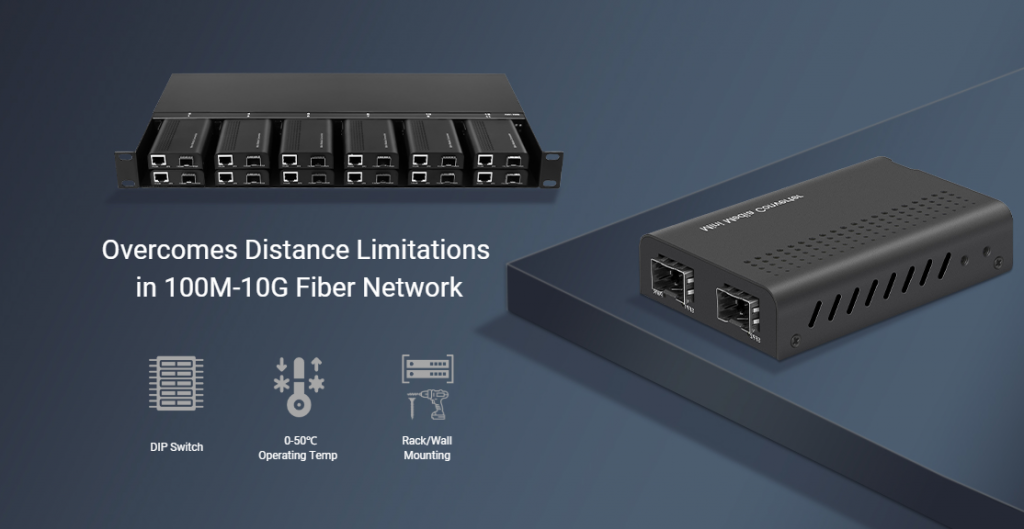 The Fiber Converter is a Small Size Design for Space Saving
There are many situations that need fiber-to-fiber conversion. For example, in a data center, the optical cables have to be replaced with copper cables for transmission distance reasons. The Fiber To Fiber Media Converter is designed for this kind of application and has a small size design for space saving.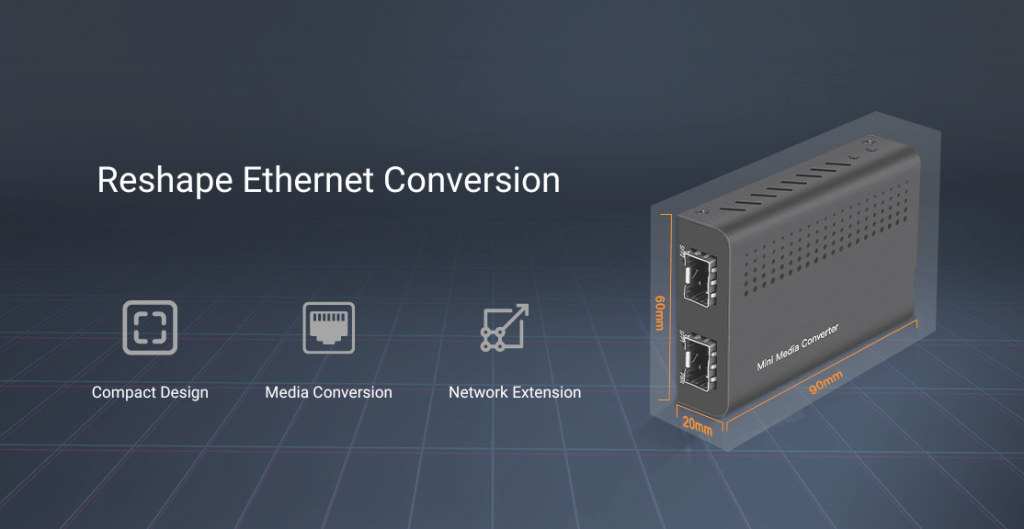 Not Only Fiber Transmission Distance Extension
Fiber to fiber converter also can support optical fiber mode conversion and optical fiber type conversion. This is an exciting development because it means that the converter can be used to connect different types of optical fibers together, as well as to convert between single-mode and multimode fibers. This flexibility makes the converter a valuable tool for use in a variety of applications.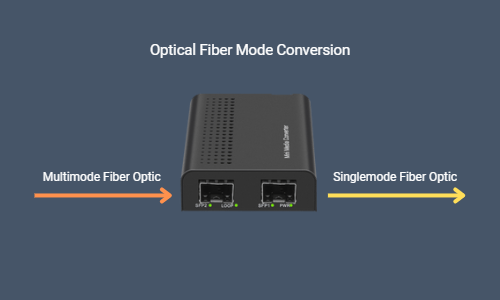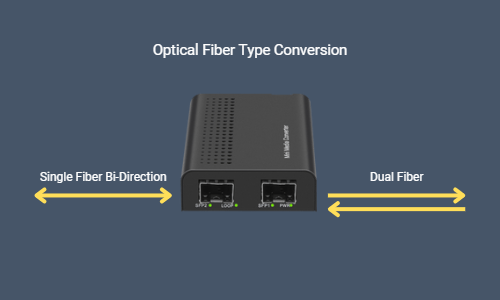 Intelligence-operated Plug-and-Play
The hot-swappable design makes these converters easy to install and troubleshoot for newbies, allowing simple communication with other devices. Mini Media Converter with the LFP (link fault pass-through) function, system administrators can notice the link failure within a short period, minimizing the loss caused by this problem.
DIP Switch
Description
Status
Function
#1
Combination Setting
#1 OFF / #2 OFF
125M-11.3G
#1 ON / #2 OFF
10.35G-11.7G
#2
#1 OFF / #2 ON
8.5G
—
—
#3
Combination Setting
#3 OFF / #4 OFF
Normal
#3 ON / #4 OFF
ALS Enable
#4
#3 OFF / #4 ON
LFP Enable
#3 ON / #4 ON
Loop Enable
Physical Port
Model
FR-2201
FR-2203
FR-2206
FR-2222
FR-2212
Copper Port
1x 10/100Base-TX
1x 10/100/1000

Base-TX

2x 10/100/1000

Base-TX

1×10/100/1000M

/2.5G/5G/10G

—
Optical Slot
1x 100Base-X (SFP or 1×9 Transceiver SC,ST,FC connector)
1x 1000Base-X (SFP or 1×9 Transceiver SC,ST,FC connector)
1x 1000Base-X SFP
1x 1.25G/2.5G/5G /10G

SFP/SFP+

100M/1.25G/2.5G/ 8.5G/10G

2xSFP/SFP+

Standard
IEEE802.3i IEEE802.3u

IEEE 802.3x

IEEE802.3i

IEEE802.3u

IEEE802.3ab

IEEE802.3z

IEEE 802.3x

IEEE802.3i IEEE802.3u

IEEE802.3ab

IEEE802.3z

IEEE802.3bz

IEEE802.3an

IEEE802.3ae

IEEE802.3an

IEEE802.3ae

Jumbo Frame
12K
9K
16K
LEDs
TP/LNK, SPD,

FX/LNK, PWR

TP/LNK, 1000M,

FX/LNK, PWR

TP1/LNK, TP2/LNK,

FX/LNK, PWR

TP/LNK, SPD,

FX/LNK, PWR

SFP1, Loop,

SFP2, PWR
Power
Power Input
1
Operating Voltage
5-12VDC
Power Consumption
3W Max(100Mb & 1Gb Models)

5W Max(10Gb Models)
Mechanical
Housing
Metal
Dimensions
90mm×60mm×20mm(W x D x H)
IP Rating
IP30
Weight
0.12kg/0.26lb(Bare Hardware)
Installation
Desktop, Wall Mount, Rack(*require optional rack chassis)
Inquiry about the product
Sample request for the product