Powering Up: The Evolution of PoE to Meet the Demands of High-Power IoT Solutions
A company's ability to provide customers with the simplest IoT solutions is paramount in a competitive industry. Ease of installation reduced cabling, and uniformity are all issues that most customers care about. Increasing numbers of people are sharing data between multiple devices, including computers, tablets, smartphones, and televisions. Power over Ethernet(PoE) allows these devices to share data.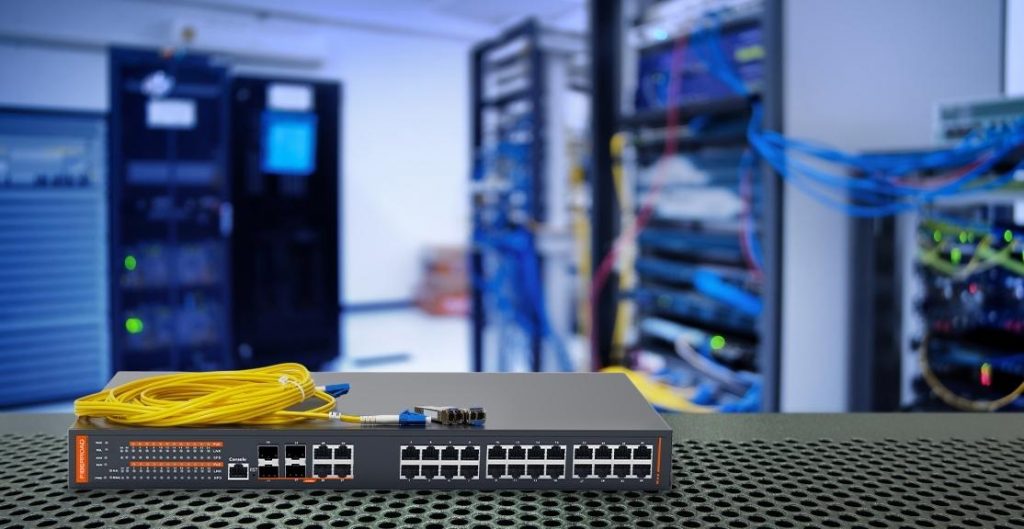 What Is Power Over Ethernet?
Power over Ethernet (PoE) is a standard or ad hoc networking technology that can pass electrical power on twisted-pair Ethernet cabling. The concept is similar to fiber optic cables, where electrical power is carried along with data. However, Power over Ethernet has a few key differences.
PoE switches are usually connected to an uninterruptible power supply (UPS), such as a server rack in a remote location. This helps to ensure a constant power source, especially for mission-critical data collection processes. The advantage of this infrastructure is that it eliminates the need for physical UPS units in each remote terminal location. Instead, one larger UPS powers multiple PoE switches and four to 24 devices.
This technique also makes powering devices easier than ever before. Unlike traditional power cables, which use a separate power cord, power over Ethernet allows devices to receive their power through the network. This makes it possible to power PTZ cameras, high-performance WAPs, and laptop batteries without the hassle of separate power cables.
Power over Ethernet is a useful technology for businesses looking for a more flexible network setup. It provides a more flexible setup for connecting devices and is cheaper than installing power cables. It is also easier to install than electrical wires.
How PoE Works
With PoE technology, multiple lights can be powered from a single power source. PoE lighting systems also feature smart sensors and LEDs that mimic the features of natural daylight. As a result, PoE lighting systems can help organizations monitor their energy consumption and promote productivity. For this reason, these systems are used in homes, hospitality venues, medical treatment facilities, and even academic settings.
PoE technology also eliminates the need for electrical installers and allows network equipment deployment virtually anywhere. With shielded cabling, PoE technology is also compatible with industrial and outdoor environments. The low voltage also eliminates the need for professional electrical installers, further simplifying adding new equipment and devices.
What advantages Of Power Over Ethernet?
Power over Ethernet is a good option when establishing a secure wireless network and providing power to your devices. Its advantages include greater ease of installation and use, wireless network security, and improved cabling. This technology also improves network coverage and lowers monthly overhead costs. Using managed Ethernet switches is an additional advantage, as they support Simple Network Management Protocol (SNMP), which can control power consumption. This feature can be useful when using IP cameras or other industrial-grade networking devices.
Since 2003, PoE has grown to meet the growing need for fast network communication between powered devices. The IEEE developed its safety standards, and several versions have been ratified. A single Ethernet cable can carry more than 50 Watts of power compared to a slower, twisted-pair connection.
Adding PoE to network devices is a straightforward process. PoE switches are easily installed on existing network equipment, detect compatible devices, and turn on the power automatically. They come in various forms, ranging from unmanaged edge switches to multi-port rack-mounted units. Additionally, power-powered devices can be upgraded by using special splitters. These devices patch into a network connection, receiving power from the switch and then passing data downstream.
Evolution Of The IEEE802.3 PoE Standard
As the demand for higher power from IoT devices increases, the IEEE is working on new standards to accommodate higher-power PoE solutions. Currently, the IEEE802.3 standard provides 60-90W of power over standard Ethernet cables, which are enough to power various devices, including thin clients, IPTVs, point-of-sale terminals, and remote-controlled video cameras. In the future, more businesses and consumers will likely use higher-power PoE solutions.
As PoE becomes more prevalent, installers and integrators are adopting it more quickly. For example, some security-focused infrastructure solutions already offer PoE++ support. As the technology continues to grow in popularity, security manufacturers will be forced to adopt new options. This innovation will enable manufacturers to add more value to their smart solutions.
Besides being flexible and cost-effective, PoE allows powered smart systems, security solutions, and consumer electronics. It also simplifies installation and enables continuous operation during power interruptions. Its flexibility benefits installers, as it will allow for easy system upgrades and expansions. In addition, PoE will save them money by reducing the amount of cabling they have to run.
PoE(Power over Ethernet) Standards

IEEE Extension

Type
Power Budget per Device
IEEE 802.3af
Type 1
15.4W
IEEE 802.3at/PoE+
Type 2
30.8W
IEEE 802.3bt/UPoE
Type 3
60W
IEEE 802.3bt
Type 4
90-95W
Higher Power IoT Solution with PoE
Power over Ethernet (PoE) is a networked platform technology that provides added power to devices connected to the network. This technology is flexible and can accommodate a variety of applications. It is ideal for use in smart and converged solutions. New developments are underway to expand PoE's flexibility and power delivery capabilities.
PoE delivers the required power to various IoT devices, including advanced versions of PTZ speed dome cameras, all-in-one touch PCs, remote digital signage displays, thin clients, lighting systems, and healthcare equipment. The new standard also allows a wider range of devices to be powered by a single, lower-cost solution.
Power over Ethernet has been developed to meet the increasing demand for fast network communication among powered devices. Developed by the IEEE, the standard has undergone several revisions to meet the requirements of higher-power devices. PoE is more flexible than its predecessors and eliminates the need for separate wiring. This allows for a lower installation cost and a higher level of flexibility.
Smart Light Pole Deploy IoT Solution Using PoE
A PoE smart light pole can be connected to a wide variety of Internet of Things devices nearby. These devices include security cameras, trash cans, manhole covers, and soil sensors. By collecting information about their surroundings, smart light poles can offer various benefits for city officials and citizens alike.
In addition to addressing security and mobility issues, smart light poles can be equipped with an optional PoE LED screen for real-time information or advertising. The screen can be remotely controlled and managed by a client or Olympus NOC. In addition, smart street light applications can be integrated into smart city hubs for remote control and monitoring.
The smart lamp pole system can control one or several PoE street lights, including their dimming, detection, and management functions. These features can greatly reduce the need for manual adjustment. Moreover, the smart light pole system can automatically adjust brightness levels and switch between different lighting scenes, making it more convenient for users.
PoE lighting can also create an advanced analytics dashboard for building operations. The data can be used to optimize costs and sustainability.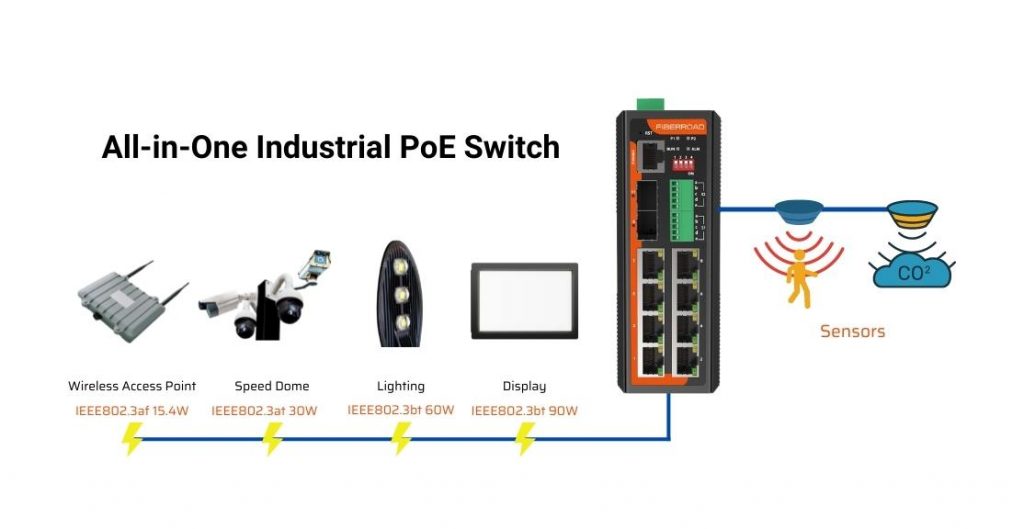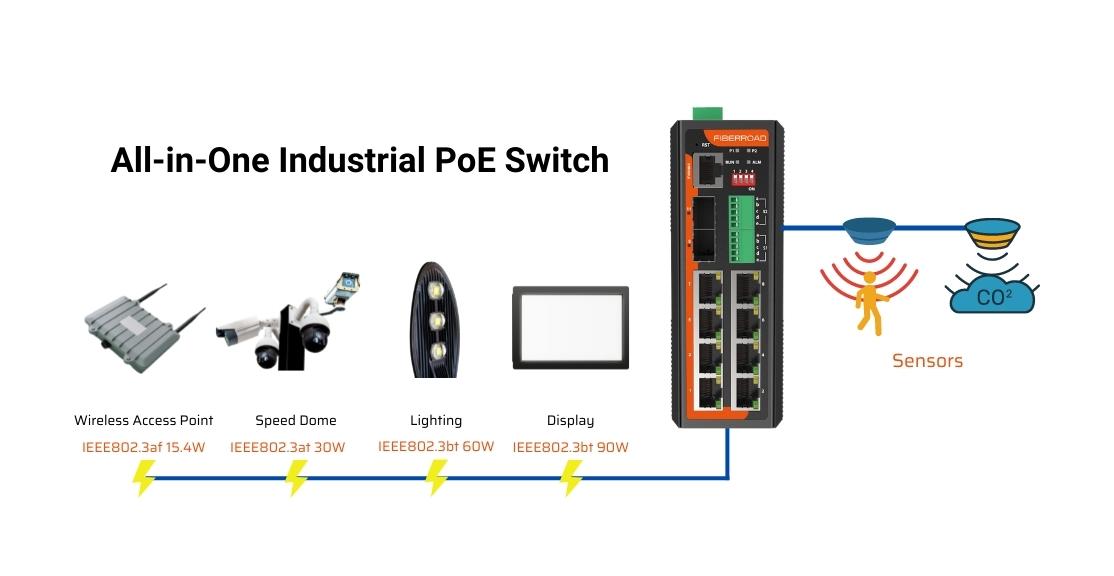 Smart Building Deploy IoT Solution Using PoE
Expanding the capability of Power over Ethernet (PoE) is a critical step toward enabling IoT. Not only does it eliminate the need for additional power cables and wiring, but it also improves connectivity between equipment and technology. It also simplifies installation, lowers costs, and centralizes backup power, allowing continued operation during power interruptions. Further, the capabilities of the new PoE standard make it easier to power advanced imaging systems and large digital signage.
Ethernet cables were originally designed to carry data, not power. The voltage drop along the cable leads to losses. The IEEE 802.3 standard specifies increasing power levels for Ethernet networks. With these improvements, PoE is a promising future-proof solution for the IoT.
PoE solutions are flexible, scalable, and flexible. They should work with existing IP-based PoE luminaires and support multiple building systems, including WiFi access points. PoE can accommodate high-power IoT devices, allowing for more flexibility and lower power usage.
PoE also provides a self-contained power connection for critical systems. This is particularly important for devices that need to operate at remote locations. Moreover, PoE power is ideal for buried actuators and sensors, which can be located in attics or crawl spaces. Furthermore, it also allows for the operation of emergency lighting.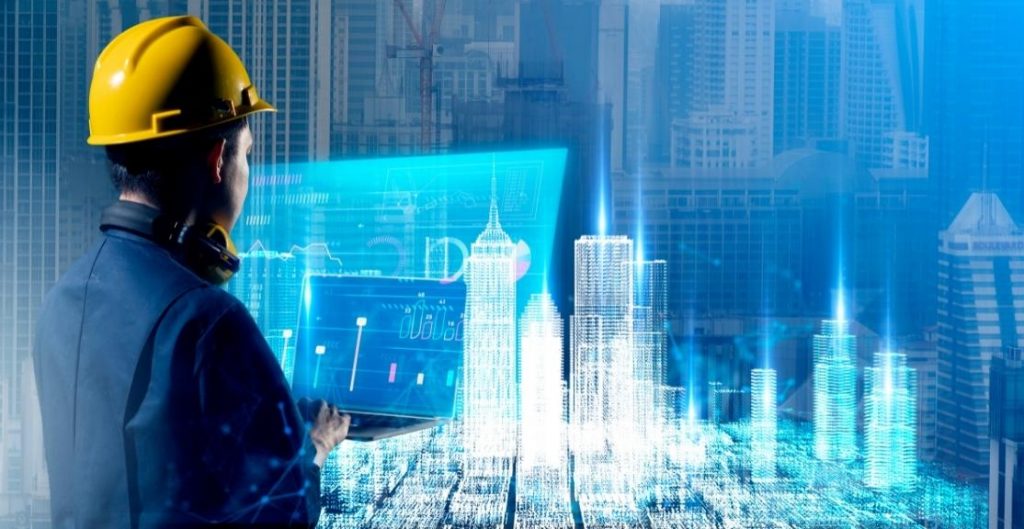 Final Thoughts
Power over Ethernet (PoE) is an emerging technology that allows networked devices to receive power via Ethernet connections. Its flexibility makes it an attractive choice for any smart IoT solution. Today, PoE is being refined to meet the requirements of IoT and converged solutions.
Today's PoE standards address the growing need for faster network communication among powered devices. They are developed by the IEEE and have been ratified several times.
Providing power over Ethernet (PoE) is key in enabling IoT deployments. Compared with traditional hardwired wiring, this technology is more flexible and easier to install. It is also more versatile, making it beneficial for any smart solution. The technology has been evolving with the help of PoE++, which will help meet the growing demands of IoT and converged solutions.