Renewable energy is energy that is generated from natural resources. This means that it is not depleted and is available nearly everywhere. Renewable energy sources include wind and solar power. These sources are categorized as clean energy since they do not use dirty methods or have consequences that are harmful to the environment. As a result, they are considered to be the most environmentally friendly. Renewable energy is also more affordable and easier to produce. However, it should be noted that renewable energy does not replace fossil fuels, so its use is still limited. In addition to reducing the need for fossil fuels, renewable energy can provide a ready power supply without depleting natural resources.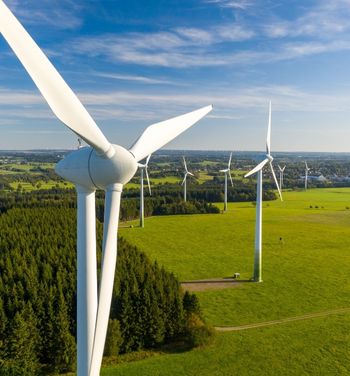 Wind Energy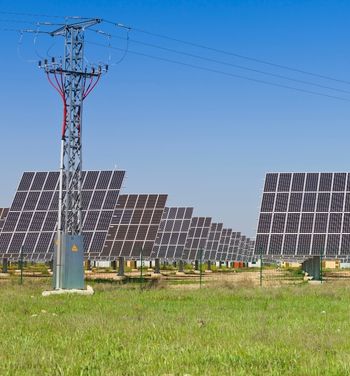 Solar Energy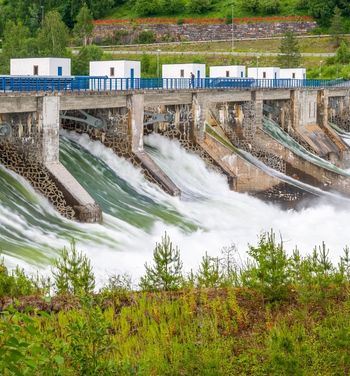 Hydropower
Challenges Facing The Operation Of Renewable Energy
There are several challenges associated with renewable energy. For instance, the initial cost of renewable energy sources is often prohibitively high, and it is difficult to find governments that will support the development of renewable energy facilities. In addition, there are not many trained workers and research institutes, and there is no comprehensive data mapping. Even if there are benefits to human life and the environment, several issues must be addressed before this technology can be implemented.
Developing countries have a huge challenge in meeting the high costs associated with renewable energy. Most of the projects are located in remote, rural areas. In addition, skilled labour is expensive. Typically, unskilled labour is used only for the construction phase, and once the energy system is fully operational, this labour is redundant. This means that the cost of implementing renewable energy projects can easily outpace the minimum wage of most developing nations.
Why Does IIoT Benefit Renewable Energy Efficiency?
To enable the IIoT, industrial networks must be capable of high-performance, low-latency, and flexible networking capabilities. Ethernet has long been the technology of choice for many industrial networks because of its low cost, standardization, and versatility. The challenge of the IIoT is that the existing industrial Ethernet infrastructure must be modernized to support new applications without breaking existing networks. This involves carefully balancing between supporting existing non-standard protocols and preparing for emerging innovations.
Fiberroad Enabling Renewable Energy Solution
Fiberroad Layer 2+ Managed Industrial PoE and Non-PoE Network Switches have high-standard industrial grades. It offers Layer 2 switching functions and Layer 3 static routing features in such a rugged enclosure. Industrial Ethernet switches operate consistently at temperatures between -40 and 75 degrees, allowing DIN rail mounting or wall mounting to utilize cabinet space efficiently.

Network Management
Web-based CloudMQTT to monitor the Industrial Network anytime, anywhere.
Command-line interface(CLI) and Firo WebGUI management for configuring major managed functions.
SNMPv1/v2C/v3 for different levels of network management.
Web-based NMS support automatically discovers and diagrams network topology

Complete Security Mechanisms
AAA&RADIUS, IEEE 802.1X, SNMPv3, HTTPs/SSLv3,SSH2.0 to enhance network security.
Support user hierarchical management, ACL control list
Port isolation within the same VLAN, DHCP-Snooping
DDOS, port-based MAC filtering/binding, MAC black holes, IP source protection

Advanced Layer 2+ Features
Build a redundant network with STP/RSTP/MSTP/ERPSv2.
IPv4/IPv6 Management and Static Route.
ACL Based on MAC, IP address, MAC, Destination MAC address, IP Source, Destination IP, IP Protocol Type, TCP/UDP Port, TCP/UDP Port Range, and VLAN.
Retagging and complicated flow classification based on VLAN, MAC/IP.
Industrial Ethernet Switch Plays A Key Role In Renewable Energy
In today's complex industrial environments, the proper switch is critical to smoothly running critical industrial processes. An industrial Ethernet switch is a device that relays data between connected devices and provides physical security. Standard Ethernet is not designed for industrial use and is challenged by a harsh working environment and severe electromagnetic interference. These factors can reduce the reliability of standard commercial switches. Industrial Ethernet switches provide the flexibility and reliability required to deploy industrial automation networks successfully.
As a result, industrial Ethernet switches are cost-efficient and reliable. They are designed to withstand harsh environments and high shock, vibration, and temperature variations. This makes them ideal for many industrial applications. Industrial Ethernet switches are increasingly in demand in various sectors and industries. If you have an industrial network, it's important to ensure the equipment is reliable and durable. Industrial Ethernet switches are designed to provide reliable communication for multiple devices.