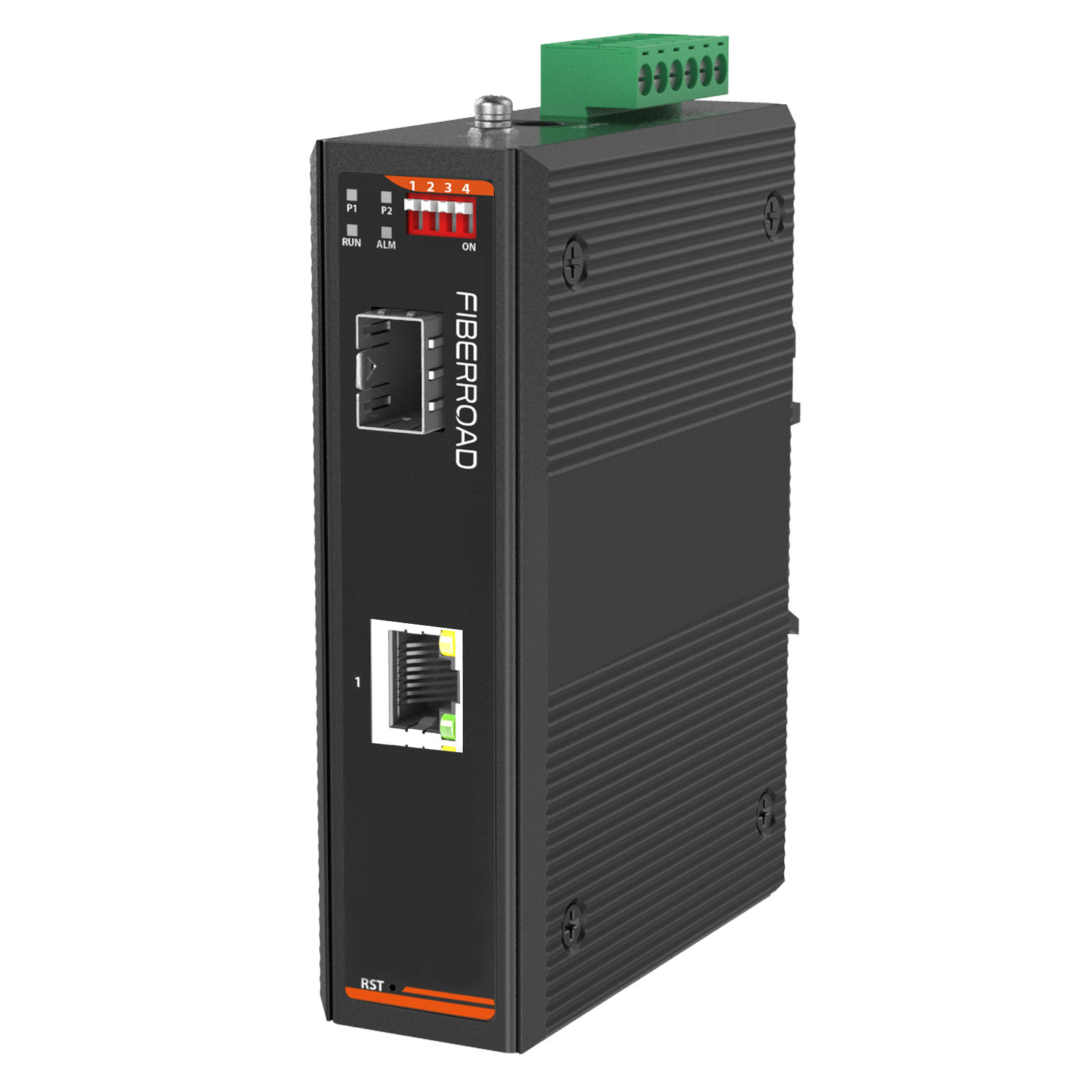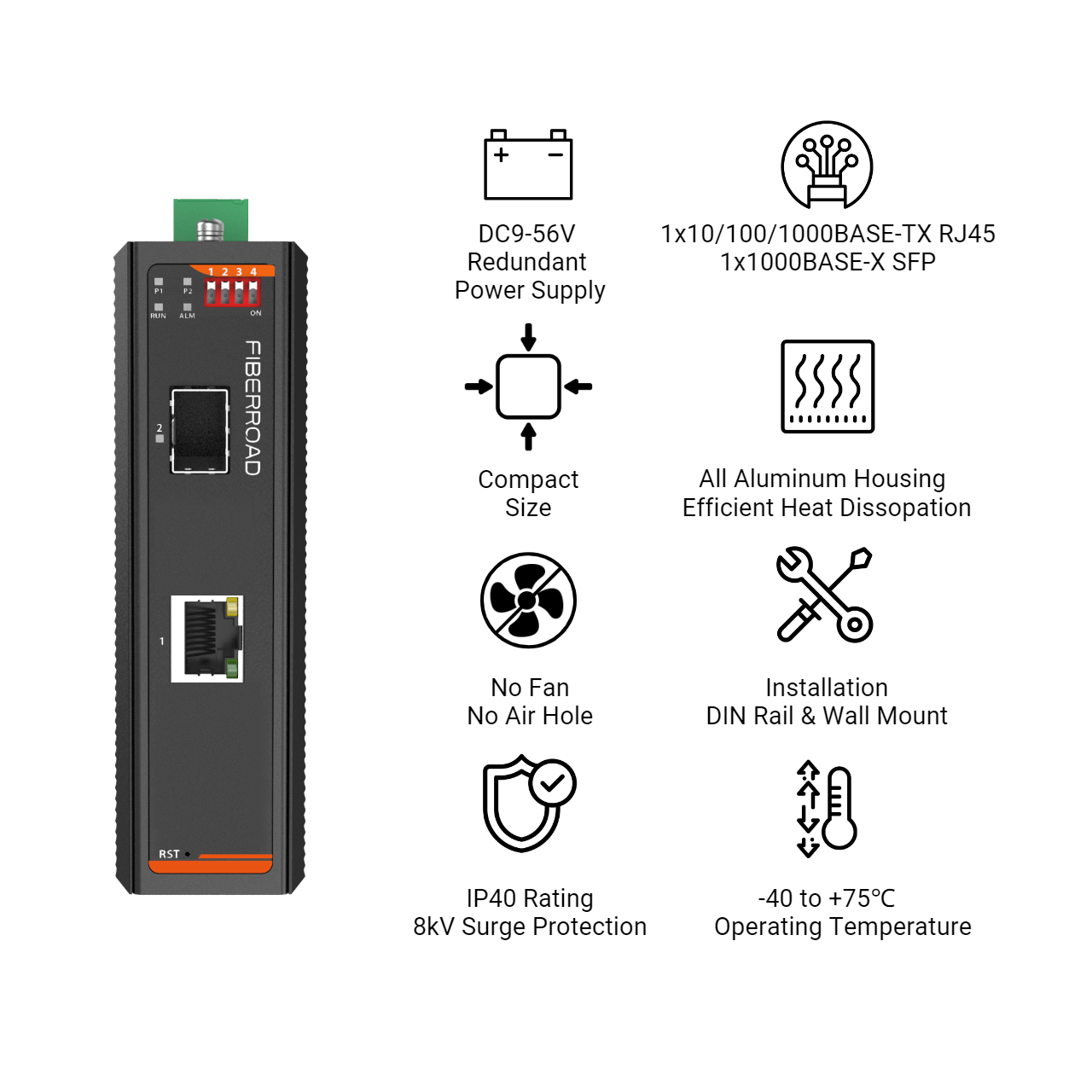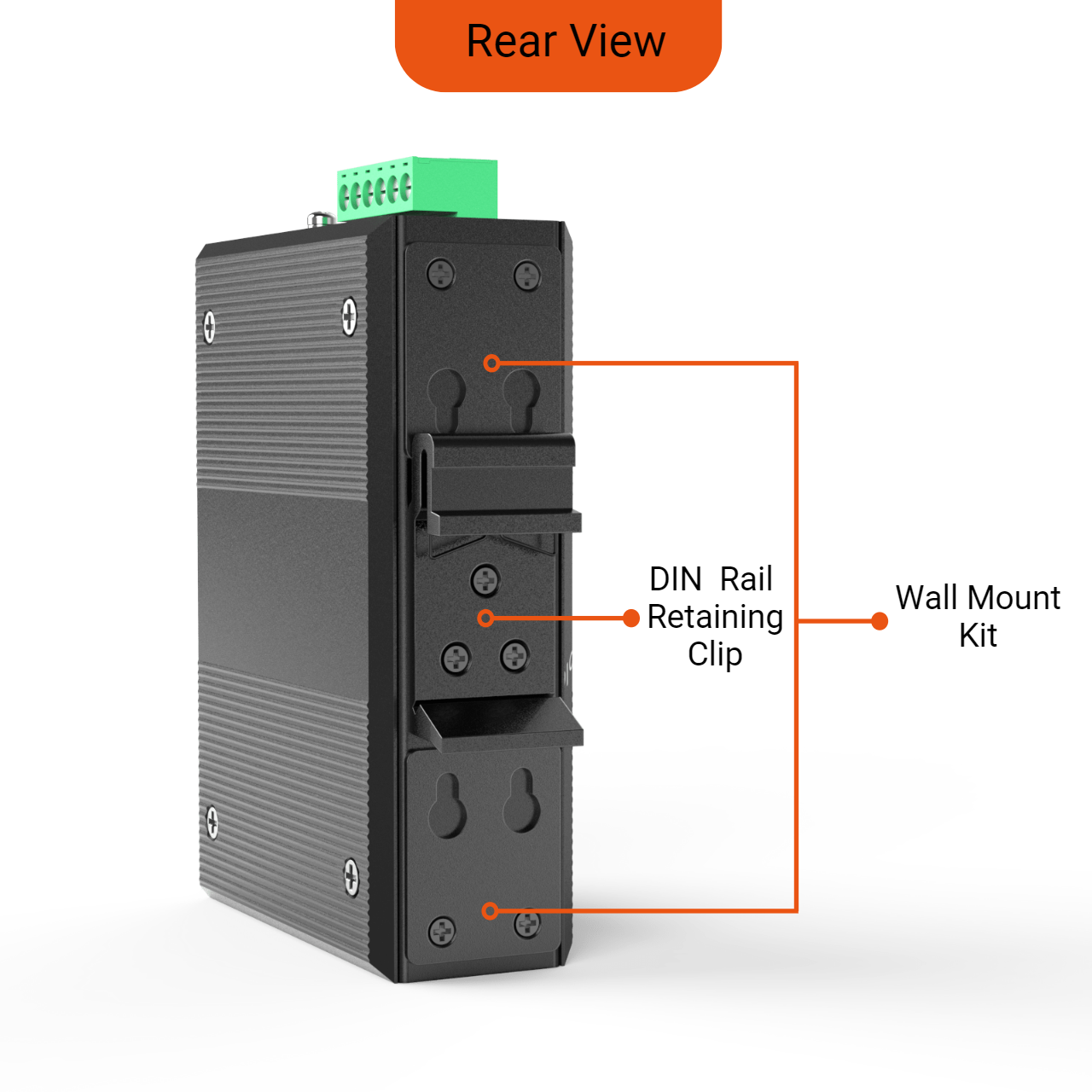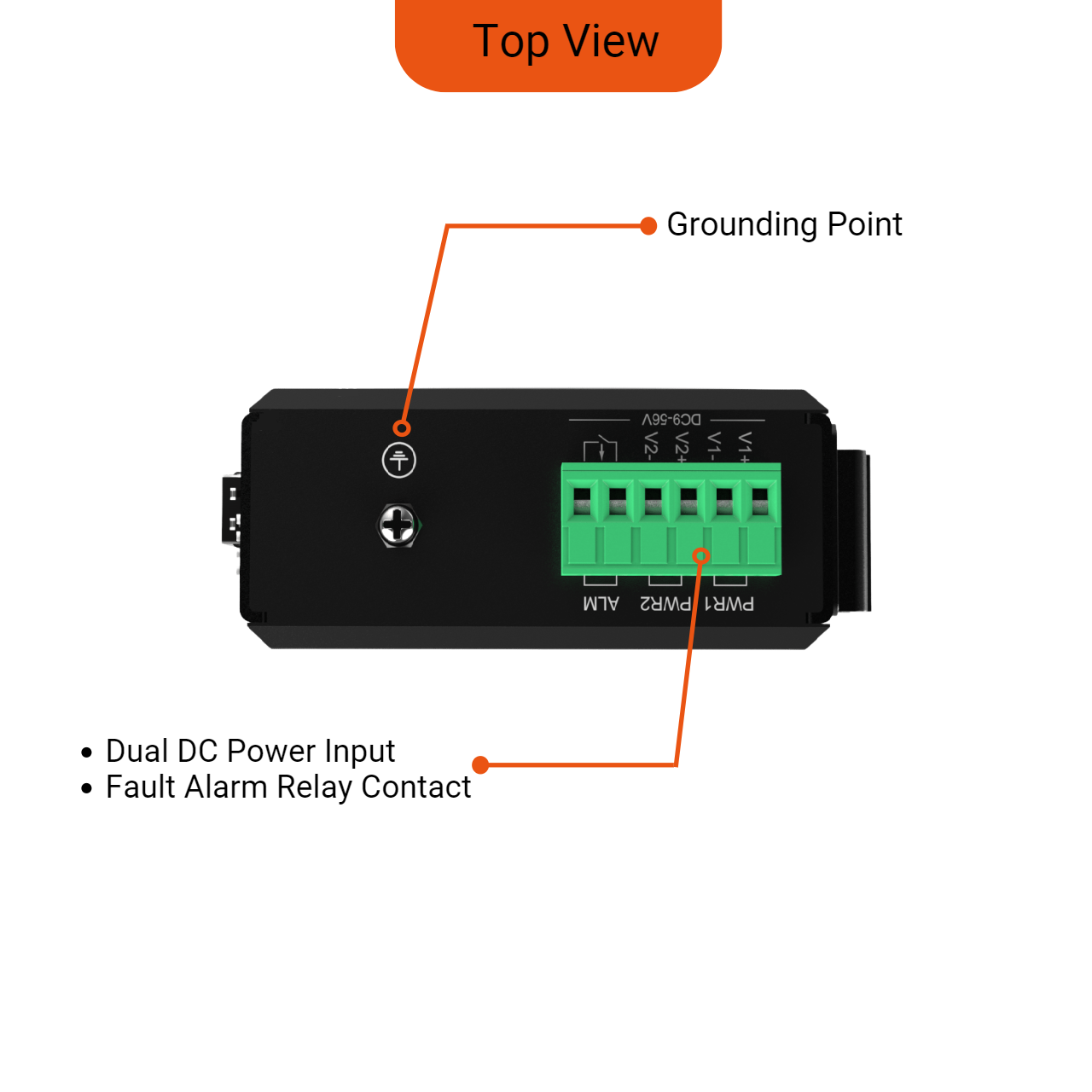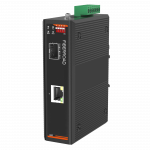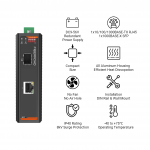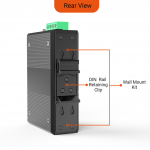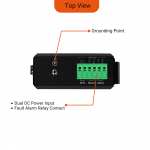 Quality Certifications
Guarantee
Share This Product
The Benefits of Using Managed Industrial Media Converters in Harsh Environments
Managed Industrial Media Converters are designed to provide a reliable and efficient communication network in harsh environments. These converters convert signals from copper to fiber optic cables, which makes them ideal for use in industrial settings where the conditions can be extreme. One of the main benefits of using managed industrial media converters is that they ensure seamless communication between devices even when there are long distances between them. They also help reduce signal loss, electromagnetic interference, and noise. In addition, these converters come with advanced features such as remote management capabilities, which allow users to monitor and manage their networks from a central location without having to physically access each device individually.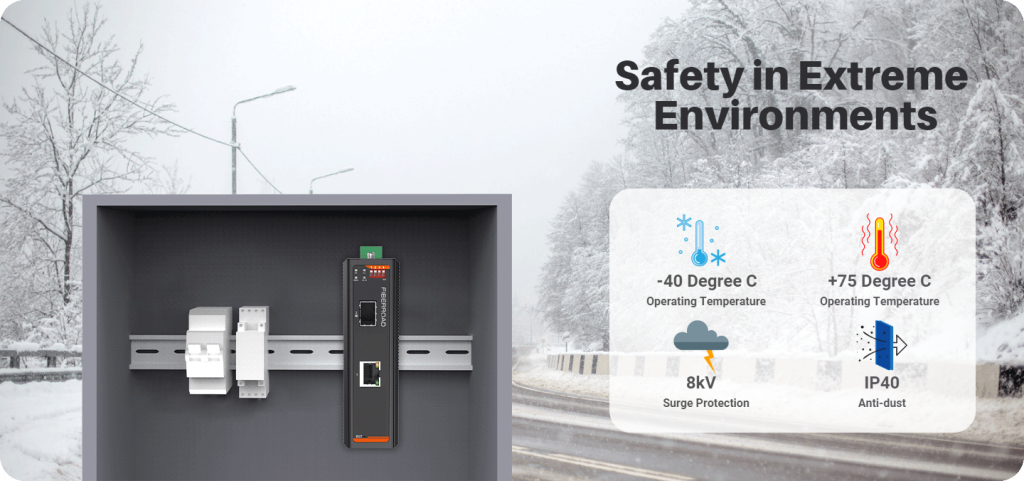 How Managed Industrial Media Converters Can Improve Your Network Efficiency and Reliability
Managed Industrial Media Converter is a highly efficient device that provides an exceptional solution for the management of industrial networks. One of its most significant features is its support for IEEE 802.3ah, which allows it to perform in-band management with ease. This means that the Managed Industrial Media Converter can monitor and control network traffic while simultaneously maintaining data transmission within the same communication channel, resulting in seamless connectivity and optimal performance. The device's advanced capabilities enable it to detect faults and initiate corrective actions automatically, reducing downtime significantly and ensuring uninterrupted operations. Its ruggedized design makes it suitable for use in harsh environments where other devices may fail or malfunction due to extreme temperatures, humidity, or shock/vibration impact. All these features make Managed Industrial Media Converter a reliable tool that simplifies complex industrial networking tasks while delivering unmatched accuracy and efficiency without compromising on quality or reliability.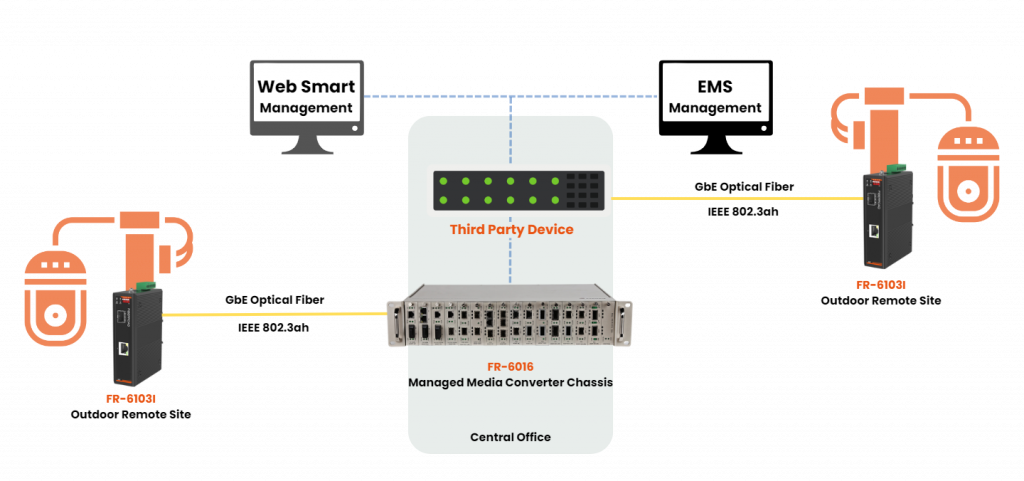 Streamlining Your Industrial Network with Web Smart Management in Managed Media Converters
The Managed Industrial Media Converter is a reliable and powerful tool that supports Web-smart network management. With features like Link Fault Pass Through (LFPT), users can monitor the status of their network connections in real time, ensuring optimal performance at all times. Additionally, the transmission mode feature allows for flexible data transfer options that can be customized to meet specific needs and requirements. Bandwidth control capabilities further enhance efficiency by enabling administrators to allocate resources appropriately based on usage patterns and demands. And with online firmware updates, users can easily keep their systems up-to-date with the latest software enhancements and security patches without having to disrupt operations or manually intervene. All these advanced functionalities make Managed Industrial Media Converters an indispensable part of any modern industrial network infrastructure.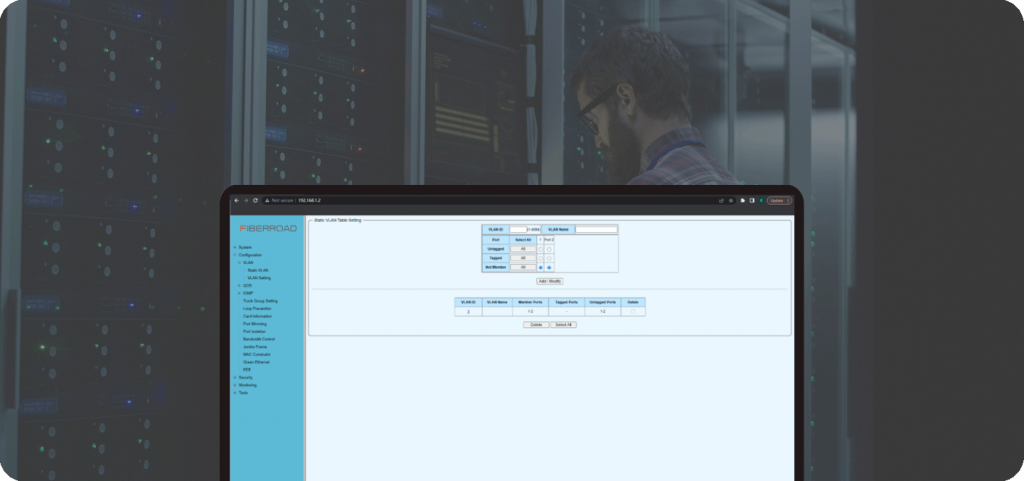 Ethernet Interface
Ports
1×10/100/1000Base-TX RJ45 ports, 1×100/1000Base-FX SFP/SC
Port Mode(Tx)
Auto-Negotiation Speed

Full/Half Duplex Mode

Auto MDI/MDI-X Connection

Standards
IEEE 802.3 for 10BaseT

IEEE 802.3u for 100BaseT(X) and 100BaseFX

IEEE 802.3ab for 1000BaseT(X)

IEEE 802.3z for 1000BaseSX/LX/LHX/ZX

IEEE 802.3x for flow control

Maximum Packet Length
Up to 16K
Forward Filter Rate
14,880pps(10Mbps)

148,800pps(100Mbps)

1,488,000pps(1000Mbps)

Transmission Mode
Store and Forward (full/half duplex mode)
Transmission Distance
SFP Port
Depends on optical module(0-160km)
RJ45 Port Transmission Distance
100m(using standard CAT5/CAT5e cable)
PoE & Power Supply
Model
FR-6101I
FR-6103I
FR-6101IP
FR-6103IP
FR-6101IBT
FR-6103IBT
PoE Ports
N/A
IEEE802.3af/at @PoE+
IEEE802.3af/at/bt @PoE++
Power Supply Pin
N/A
Default: 1/2(+), 3/6(-)
Default: 1/2(+), 3/6(-) or 4/5(+), 7/8(-)
Max Power Per Port
N/A
30w
90W
Total PWR /Input Voltage
N/A
40W (DC48-56V) (Model dependent)
100W(DC48-56V) (Model dependent)
Power Consumption
5 Watts Max(without PoE load)
Power Inputs
2
Input Voltage
9-56VDC, Redundant dual inputs
Operating Voltage

Non-PoE Mode: 9-56VDC

30W PoE Mode: 48-56VDC

90W PoE Mode: 52-56VDC(IEEE802.3bt model)

Connector

1 removable 6-contact terminal blocks

Pin 1/2 for Power 1, Pin 3/4 for Power 2, Pin 5/6 for fault alarm

Protection
Overload Current Protection, Reverse Polarity Protection
Physical Characteristics
Housing
Aluminium case
IP Rating
IP40
Dimensions
120mm x 90mm x 35mm (L x W x H)
Installation
DIN Rail/Wall Mount
Weight
350g
Environmental
Operating Temperature
-40℃~75℃ (-40 to 167 ℉)
Operating Humidity
5%~90% (non-condensing)
Storage Temperature
-40℃~85℃ (-40 to 185 ℉)
MTBF
907,476 hours @ Telcordia SR-332 Standard
Heat Dissipation
34 BTU/h (non-PoE mode)
Cooling
Passive Cooling, Fanless Design
Noise Level
0 dBA
Inquiry about the product
Sample request for the product