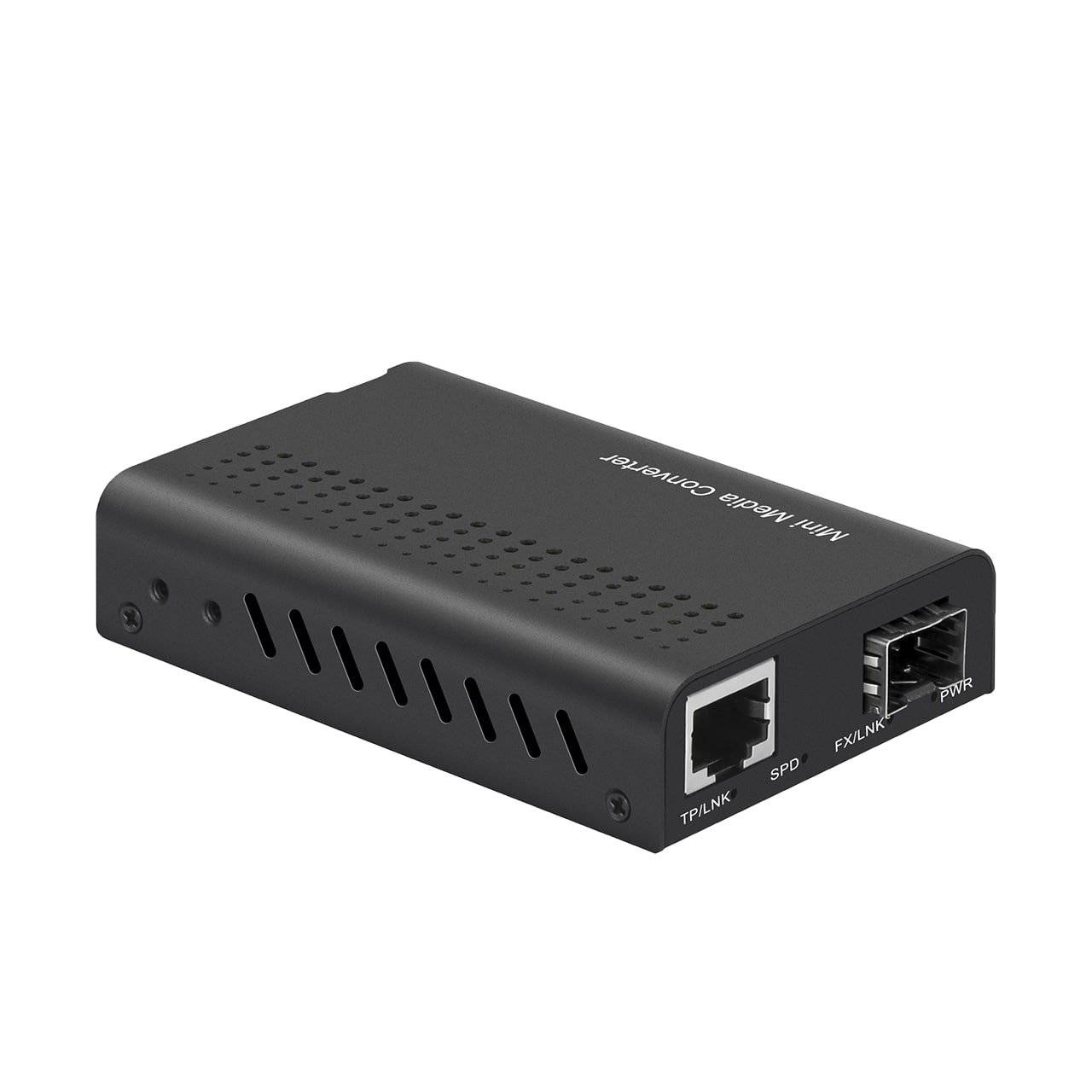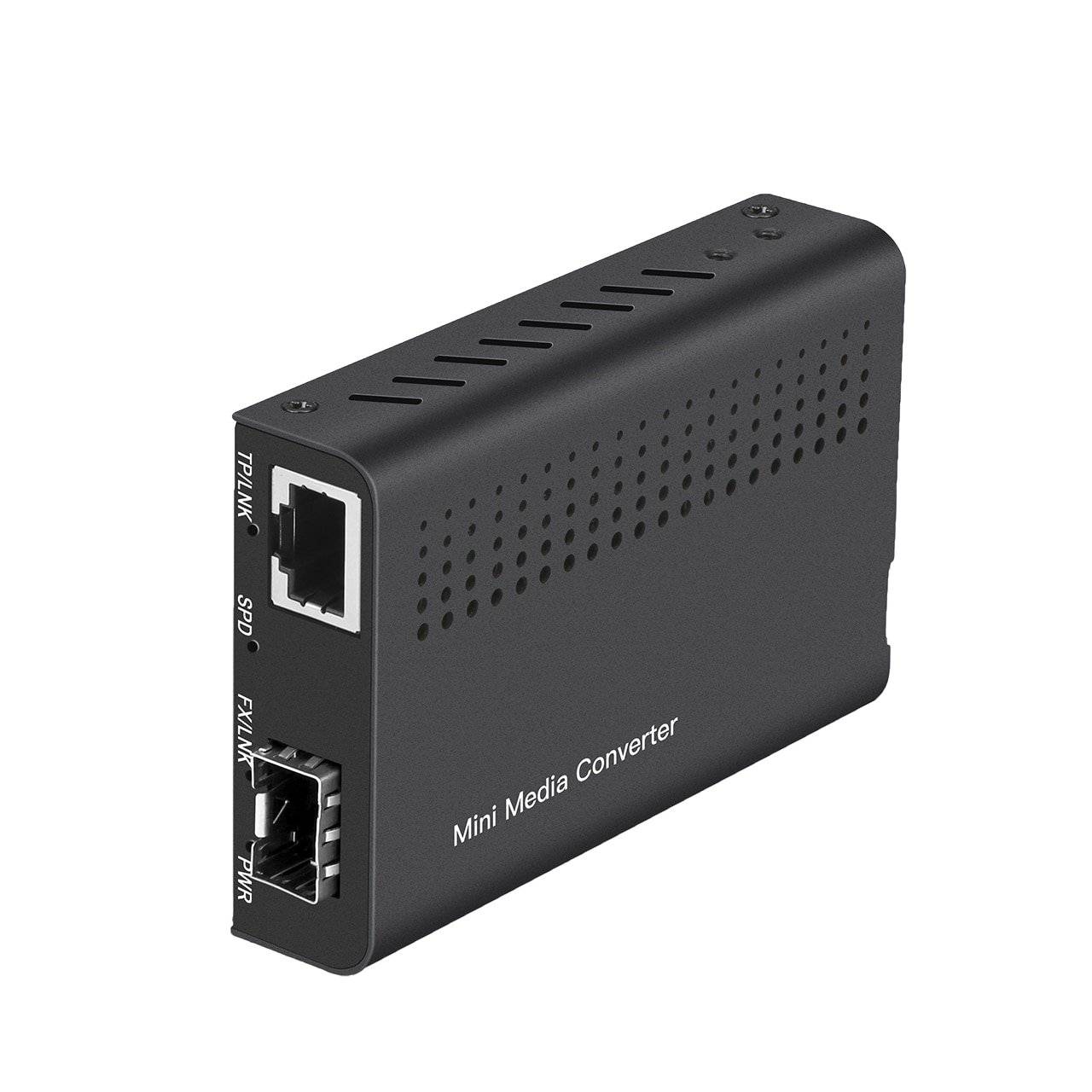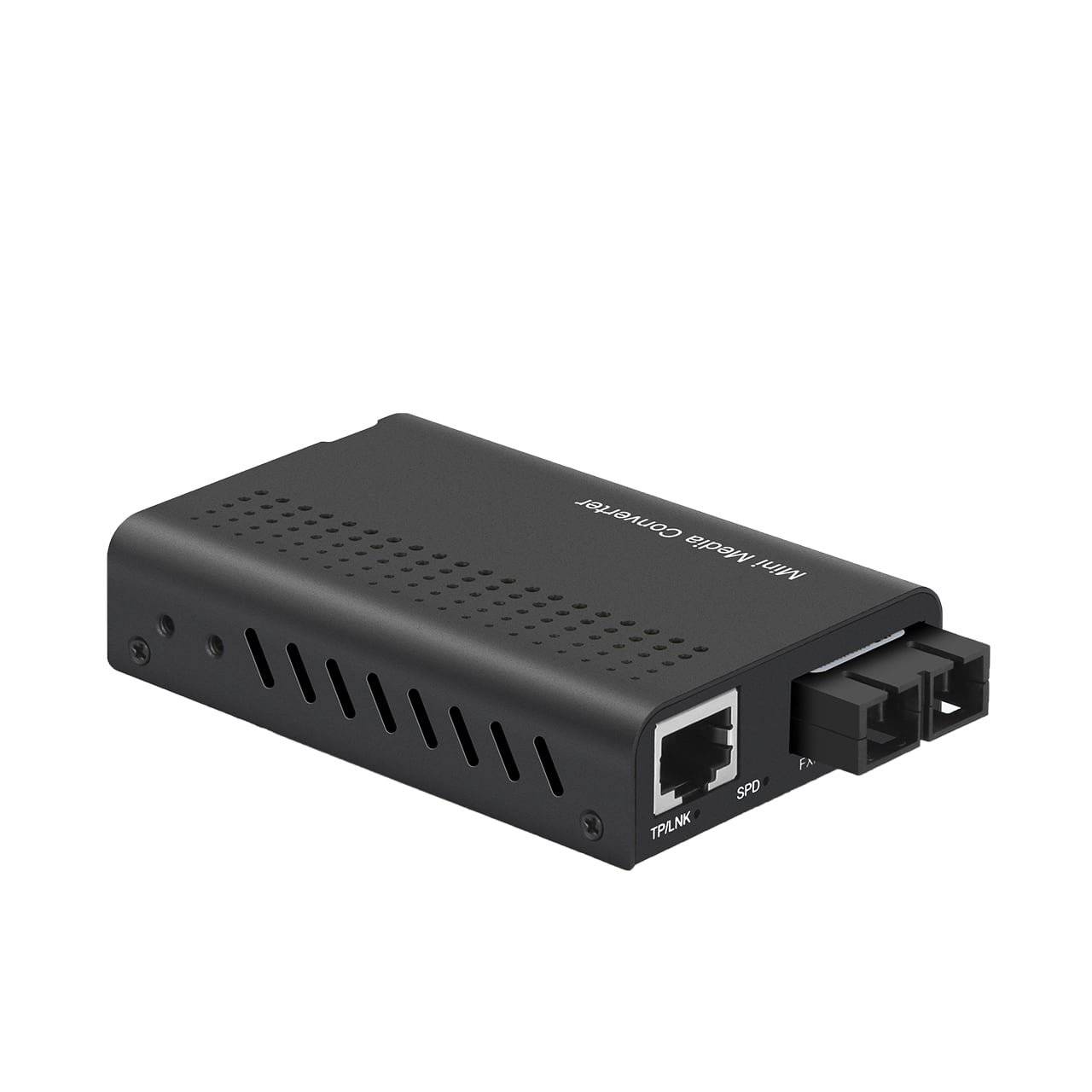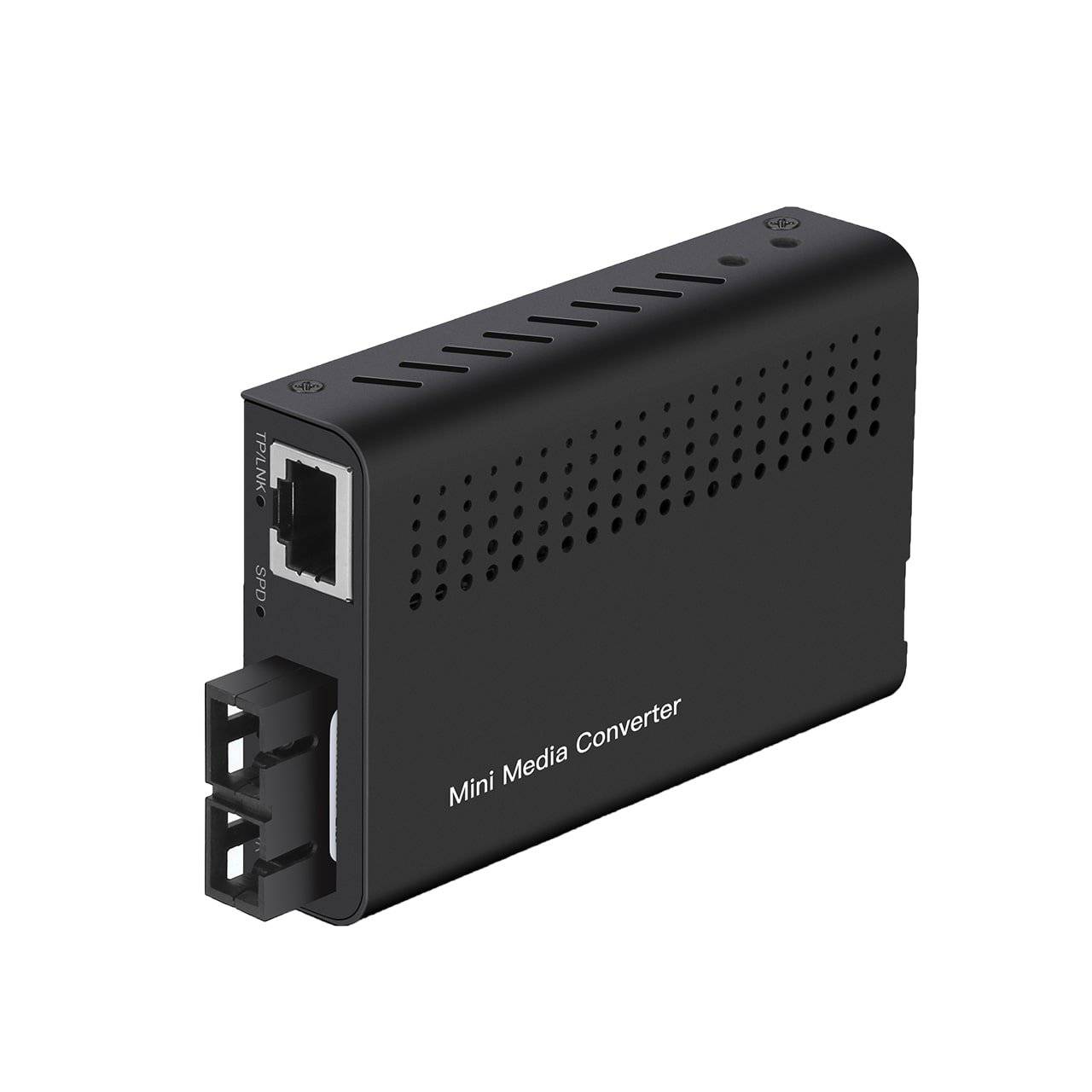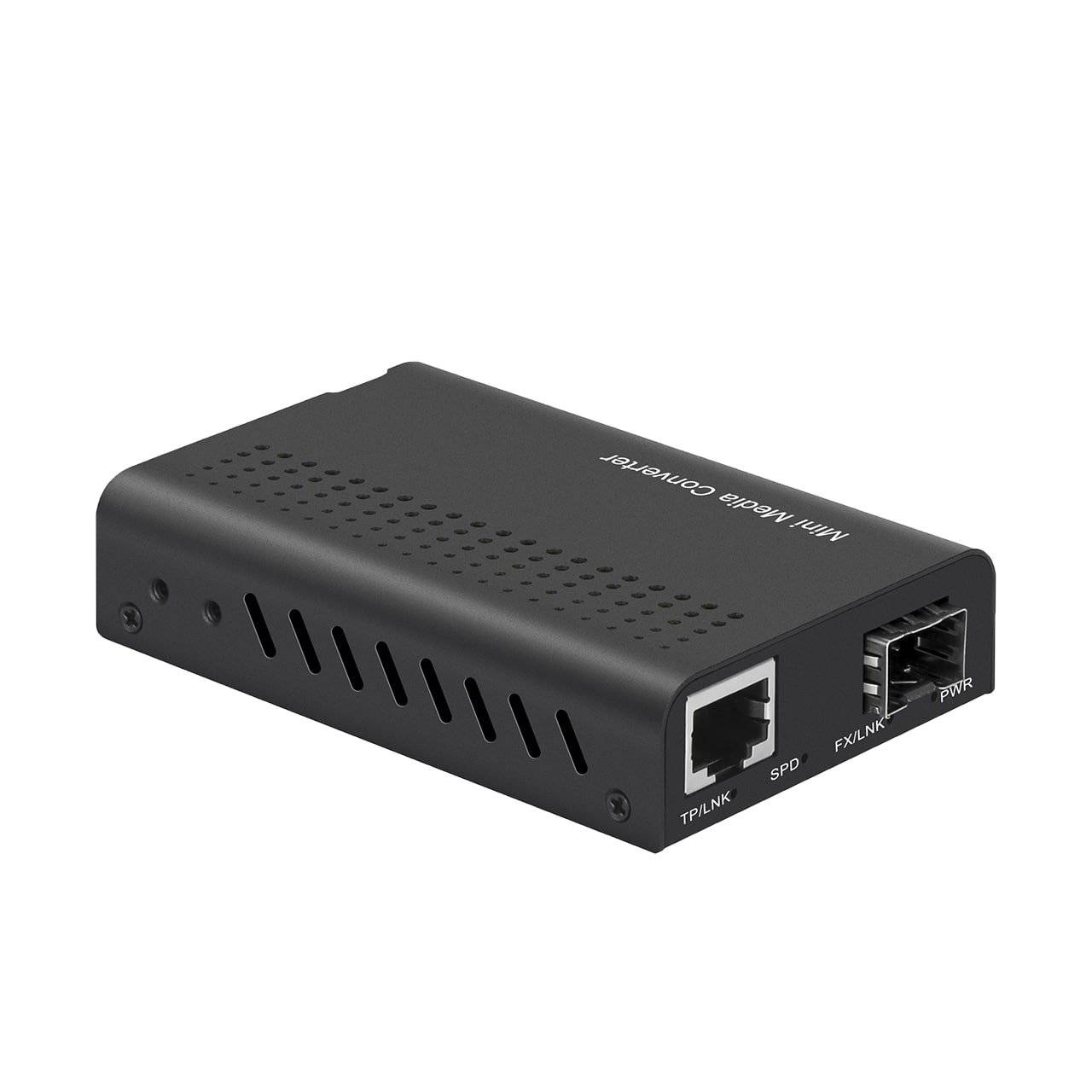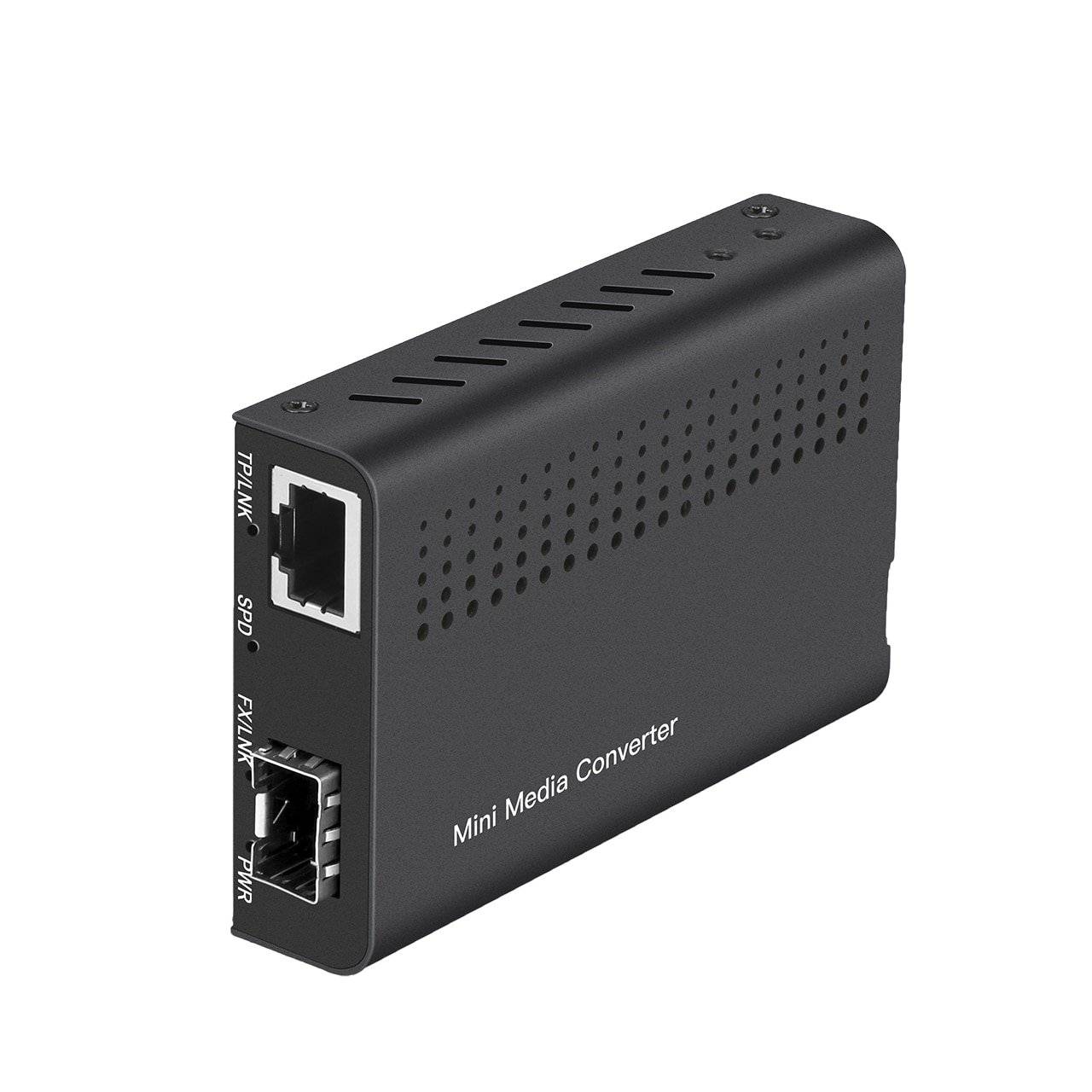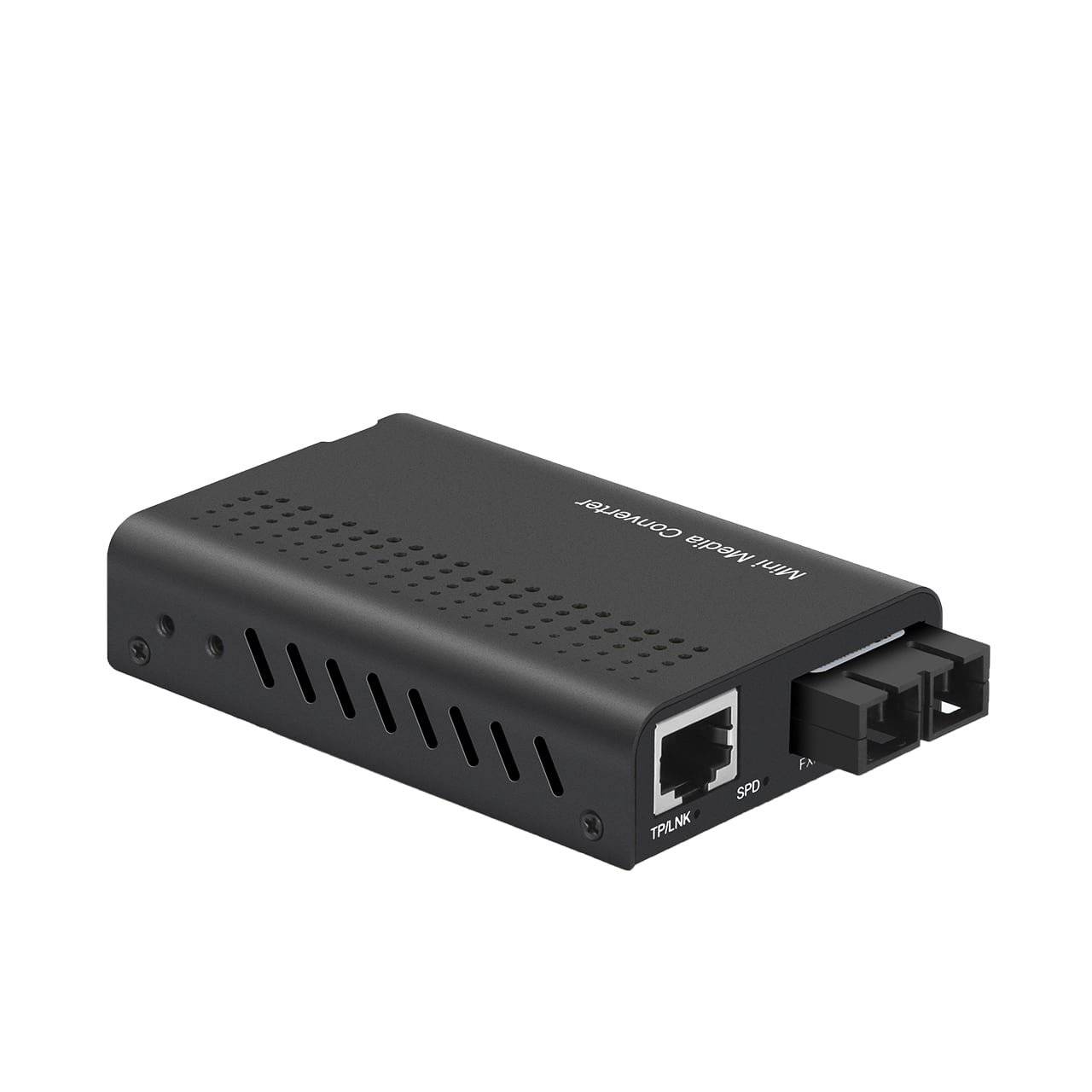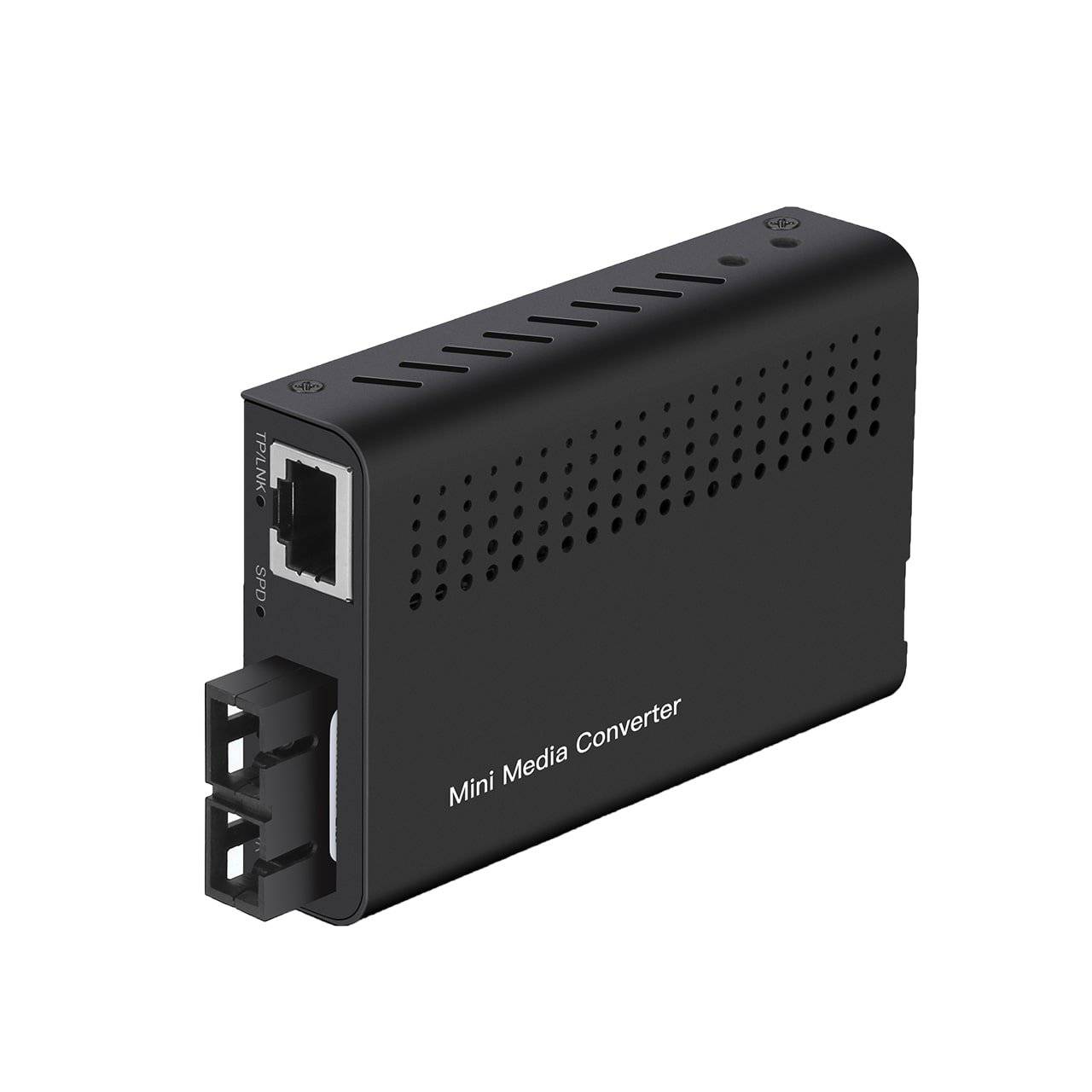 Quality Certifications
Guarantee
Share This Product
Unlock The Potential Of Your Network With Gigabit Fiber Media Converter
Upgrade your network to the next level with our Gigabit Fiber Media Converter. Extend communication distance and enjoy high-performance data transmission via fiber optic cable. Build ISP network solutions for FTTH or FTTC, FTTBs, or small office environments with ease. Our Media Converter Chassis is a 1U height 12 slots rackmount chassis designed to accommodate all your conversion needs. Trust us to deliver reliable and efficient networking solutions that exceed your expectations!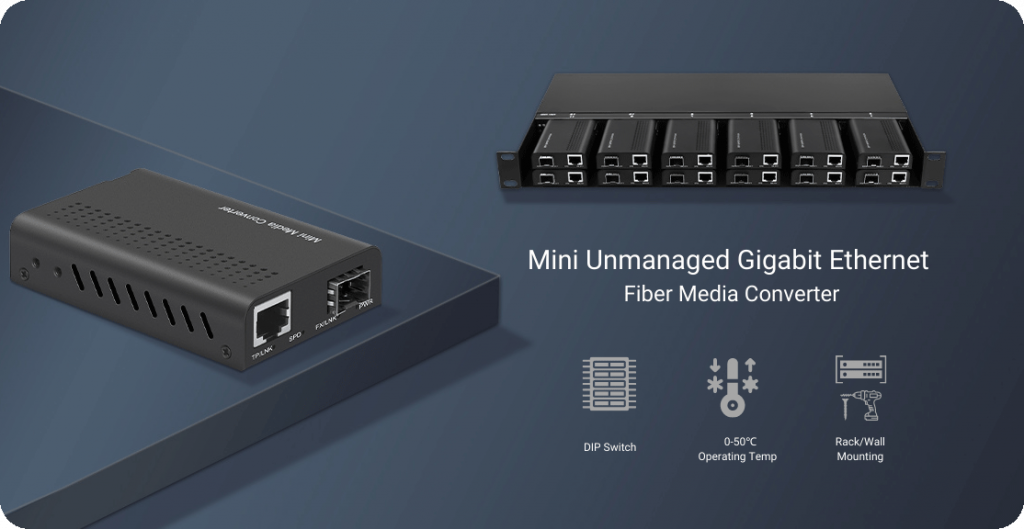 Ports
1×10/100/1000Base-T RJ45
1x1000Base-X SFP/1×9
Standards and Protocols
IEEE 802.3, IEEE 802.3u, IEEE 802.3ab, IEEE 802.3z, IEEE 802.3x
MAC Address
2K
Jumbo Frame
10K
Cable Type(Fiber)
Multimode 50/125µm, 62.5/125µm
Single-mode 9/125µm
Cable Type(Copper)
UTP Cat 5, 5e, 6 Cable (Maxium 100m)
EIA/TIA-568 100Ω STP (Maximum 100m)
LED Indicatiors
TP/LNK,1000M, FX/LNK, PWR
DIP Switch
LFP/ ALS/ FX Speed/FX Reset
External Power
AC 100V-240V
Input Power
DC 5-12V
Operating Temperature
0℃ to 50℃(32℉ to 122℉)
Storage Temperature
-20℃ to 70℃(-4℉ to 158℉)
Housing
Metal
Warranty
3 Years
Upgrade Your Network with Our Mini Size Gigabit Fiber Media Converter
ERevamp your network with ease using our mini-sized Gigabit Fiber Media Converter – the ultimate choice for any Network Engineer looking to boost their bandwidth and connectivity. With lightning-fast speeds, this powerful solution will seamlessly bridge your fiber optic and Ethernet networks, ensuring a reliable and high-performance connection every time.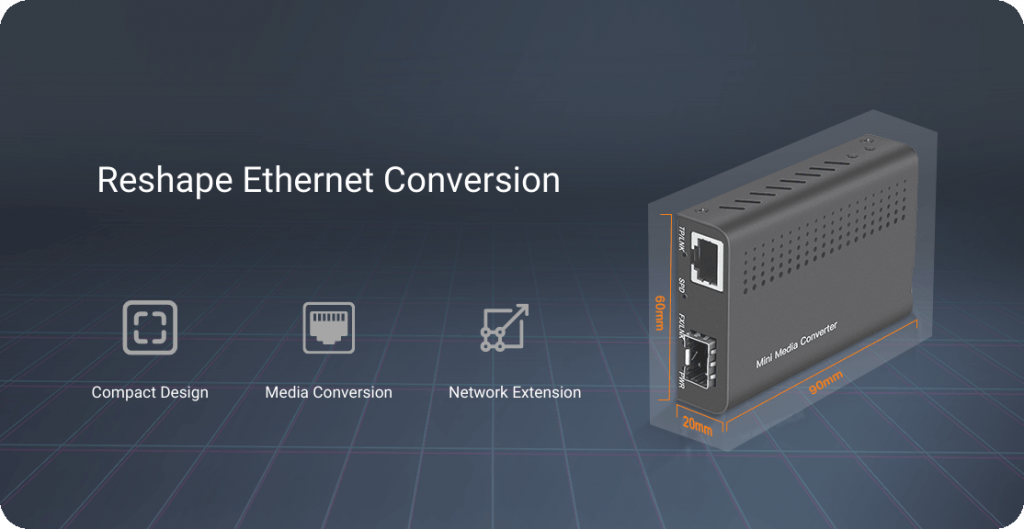 Get Faster, More Reliable Network Connectivity with the Gigabit Fiber Media Converter
Upgrade your network with our Gigabit Fiber Media Converter – the perfect solution for seamless communication between devices. With its LFP function, link failures are quickly detected and resolved, ensuring minimal loss with Gigabit fiber to ethernet media converter to your system. Trust us as your go-to choice for reliable connectivity that exceeds expectations.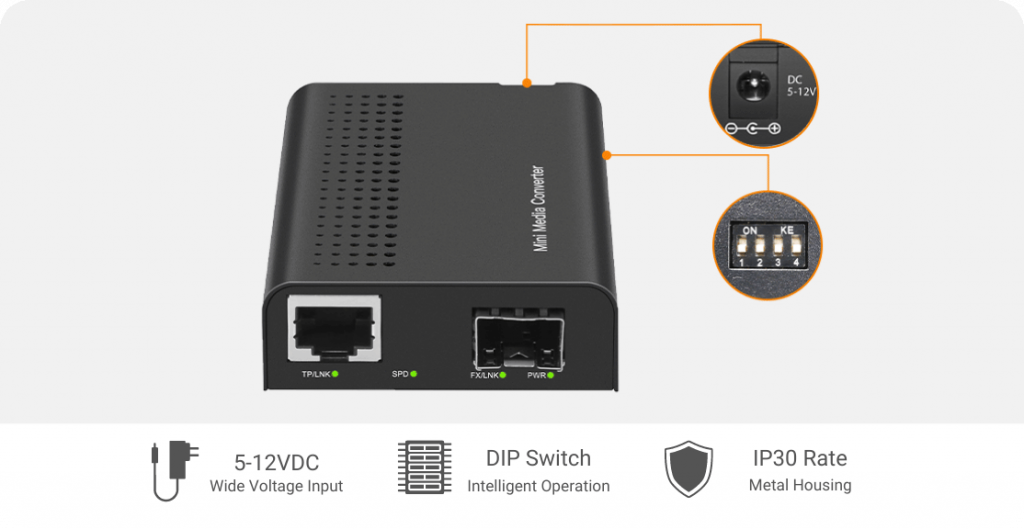 No.
Function
Status
Description
1
LFP
OFF
LFP Diable
ON
LFP Enable
2
ALS
(Only for SFP)
OFF
ALS Disable
ON
ALS Enable
3
FX Reset
OFF
RX Reset Disable
ON
RX Reset Enable
4
FX Speed
OFF
Disable
ON
Enable
1U Chassis Hosts Up to 12 Media Converters
FAQs
How can your Gigabit Fiber Media Converter help extend communication distance?
Our Gigabit Fiber Media Converter is designed to extend communication distance beyond the limits of copper cables. It allows users to convert ethernet signals into optical signals and transmit them over a single-mode or multi-mode fiber cable. This enables data transmission at up to 1 Gbps of speed and over longer distances than before, making it an ideal solution for long-distance network applications.
What features does your media converter have to ensure minimal loss and quickly detect and resolve link failures?
Our Gigabit fiber to ethernet media converter is designed to deliver maximal reliability and performance. It features an advanced Link Fault Pass-through (LFP) function, which allows it to quickly detect and resolve link failures to maintain minimal loss with your system. This makes it an ideal choice for those who require robust and reliable connectivity solutions.
Can your Gigabit Fiber to Ethernet Converter automatically adjust the data rate to 100M, or does it require manual configuration?
Our Gigabit Fiber to Ethernet Converter supports auto-negotiation, meaning that it can automatically adjust the data rate as needed. You don't need to configure it manually since it takes care of that for you. This also helps eliminate network traffic issues, as the Converter will always have the right speed set.
Physical Port
Model
FR-2201
FR-2203
FR-2206
FR-2222
Copper Port
1x 10/100Base-TX
1x 10/100/1000

Base-TX

2x 10/100/1000

Base-TX

1x10GBASE-T RJ45
Optical Slot
1x 100Base-X (SFP or 1×9 Transceiver SC,ST,FC connector)
1x 1000Base-X (SFP or 1×9 Transceiver SC,ST,FC connector)
1x 1000Base-X (SFP)
1x 10G SFP+
LEDs
Power

SFP/1×9 Link/Activity

RJ45 Link/Activity

RJ45 Speed

Cables
UTP
CAT5 or above

Max. length up to 330 ft. (100 m)

CAT6 or above

Max. length up to 100m (CAT6a)

Fiber Optic
1000BASE-SX: 50/125, 62.5/125, or 100/140-µm Multimode 550m 1000BASE-LX: 8.3/125, 8.7/125, 9/125, or 10/125-µm Single-mode 10km
Multimode up to 400m

Single-mode up to 10-80km
Ethernet Standards
Standards
IEEE802.3i 10Base-T

IEEE802.3u 100Base-TX & 100Base-FX

IEEE802.3ab 1000Base-T

IEEE802.3z 1000Base-X

IEEE802.3bz 2.5/5GBase-T

IEEE802.3an 10Base-T

IEEE802.3ae 10Base-R

Switching Capacity
200Mbps(FR-2201) 2 Gbps(FR-2203) 6Gbps(FR-2206) 20G(FR-2222)
Jumbo Frames
10K
MAC Address
2K
Power
Power Input
1
Operating Voltage
5-12VDC
Power Consumption
3W Max(100Mb & 1Gb Models)

5W Max(10Gb Models)
Inquiry about the product
Sample request for the product